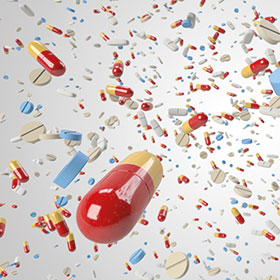 Safety in hospitals through biometrics
August 2018, Healthcare (Industry), Access Control & Identity Management
There are various challenges that employees in the health sector must face, such as the growth of decentralised facilities, standardising security products, cost containment across all physical security systems, employees and patients having a higher expectation of security and privacy, as well as the privacy of their records are just some of those challenges.
Security needs to protect patient safety have grown as well. Finding new ways to balance operating costs, patient expectations and cost-effective security solutions is sustainable with a phased plan for technology migration to IP centric solutions. Different health sectors have various needs these may depend on the high reliability and availability of security systems, having more cost-effective security for smaller facilities, higher level of validated access control in critical areas and lower operating costs for security.
One needs to take into consideration all these factors and look for ways that technology can improve the various facilities that need customised solutions. With confidential data and potentially dangerous drugs and medical equipment, it can be more of a challenge for the healthcare sector to keep their premises safe than in other industries.
Therefore, it is essential for the healthcare facilities to find products that enable healthcare facilities to have access control systems, time and attendance devices etc that help to ensure only authorised personnel have access to restricted areas of the building. They need to look for companies that can assist them in selecting a system that works with the layout of their premises.
A versatile biometric system integrating access control, time and attendance, and video surveillance will therefore be a useful solution for safeguarding patients and staff.
Making use of biometrics within a hospital or pharmacy will ensure that security systems are more accurate and safer. Imagine having to deal with very private information and allowing only a few people access to this information. A biometric device installed at that restricted part of the hospital or pharmacy will ensure that management knows exactly who has been in that area, when and how long they have been in there.
Any healthcare facility can install a biometric device depending on the level of security required. Biometrics has grown to a point where it is affordable to add biometric security to your facility, with no lack in quality or technology. Any healthcare facility is the perfect environment for biometrics, and it would be advised that every hospital, clinic, pharmacy etc. make the transition to this technology and level of security.