printer friendly version
News in brief
August 2018
News
Hadjizenonos joins Fortinet
Doros Hadjizenonos, a well-known figure in the SA information security arena, has been appointed as the new regional sales director for Fortinet southern Africa. The appointment bolsters the Fortinet southern Africa team, which is seeing increasing local demand for Fortinet's next-generation network and content security solutions, now uniquely synchronised through the Fortinet Security Fabric.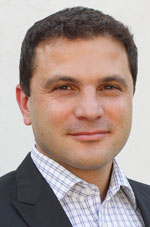 Doros Hadjizenonos
Three new cybersecurity facilities
NEC XON is creating three new Cyber Defence Operations Centres (CDOC), one in Nigeria, another in Senegal, and the third in Mauritius in addition to the existing facilities in South Africa. The new cybersecurity facilities form the nucleus of Pan-African collaboration for sharing global threat intelligence to help African law enforcement agencies rapidly respond to attacks, help identify hackers, and help apprehend the perpetrators.
"These three centres form part of NEC's global footprint of hybrid cybersecurity centres, complementing the facilities in Japan, Australia, Singapore, South Africa, Brazil, Vienna, and the US," says Vernon Fryer, head of NEC XON's CDOC.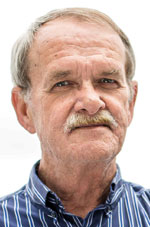 Vernon Fryer, head of NEC XON's CDOC
ZKTeco lends a hand on Nelson Mandela Day
Nelson Mandela International Day is an annual day in honour of Nelson Mandela, celebrated each year on 18 July, Mandela's birthday. This year marks the year in which Nelson Mandela would have turned a 100.
ZKTeco took part in the 67 minutes campaign for Mandela Day, joined by one of its clients, Security Warehouse. This year the companies decided to give back to VulPro, a vulture conservation centre situated at Hartbeespoort Dam. VulPro is a non-profit organisation that aims to be the leading vulture conservation programme for advancing knowledge and innovation in the conservation of African vultures.
The tasks ZKTeco and Security Warehouse set about included painting the entrance wall to the property, something VulPro had been trying to get done for a long time, but never had the hands and resources to get it done. ZKTeco and Security Warehouse got this done in one day.
Salto Systems South Africa has moved
Due to continued support from the industry, Salto Systems South Africa has relocated to purpose-built premises: Wild Fig Business Park, Block F, Unit 55, 1494 Cranberry Street, Honeydew, Roodepoort, 2040. The new location includes a new training centre that can accommodate 12 candidates for Salto's free certified training and its soon to be launched experience centre. Contact Salto on +27 87 701 5858 or info.za@saltosystems.com
Milestone makes mobile safety smarter
The latest Device Pack 9.8 update for hardware support in Milestone XProtect Video Management Software implements local storage for body-worn cameras and adds support for SRTP (Secure Real-time Transport Protocol) on Axis devices. SRTP provides encryption, authentication and integrity verification of data and messages passed through the RTP-based communication protocol.
XProtect support for Bosch cameras with edge storage has also been increased, and support for Mobotix MxActivitySensor in camera analytics has also been added to handle alarms like motion detection from the intelligent cameras. Several models of Hanwha thermal cameras are now fully supported as well. Download Device Pack 9.8 from www.milestonesys.com/support/download-software/
Randvest Capital invests in MyCybercare
Randvest Capital, the parent company of Randvest Technology Holdings, an investment firm owned and chaired by the former BCX co-founder and CEO Isaac Mophatlane, has invested in MyCybercare, a pure insuretech cyber insurance provider. The financial terms of the deal were not disclosed.
Showcasing local initiatives using latest technology
The first Innovations in Industry Technical Conference will take place at Nelson Mandela University on Friday 7 September 2018. This event will focus on sharing amazing applications of new technology being used in the South African arena.
"In this first of its kind event we want to demystify these new technologies and showcase local initiatives that are already happening, and to get the market excited about the capabilities available to us right now," explains Clive Hands, engineering lecturer at Nelson Mandela University.
Some of the speakers already confirmed for the event include Dr Royston Jones, VP European Operations and Global CTO at Altair Engineering, Jaco Heunis from Jendamark Automation, Dr Anton du Plessis from CT Scan facility at Stellenbosch University and Michael Stephen, race engineer and driver at Terry Moss Racing.
For more information on the Innovation in Industry Conference, including exhibition opportunities, please visit http://iic.mandela.ac.za.
MIE announces updates to executive team
Managed Integrity Evaluation (MIE) has introduce Michelle Baron-Williamson as the company's new chief executive officer. As Baron-Williamson takes up the baton of chief executive, MIE retains founding member Ina van der Merwe in a key strategic role for the business.
Baron-Williamson joined the executive team of MIE in June 2017 and has spent the last year becoming more entrenched within the business and team. Her many years of industry expertise and experience in management roles – across information technology and business industries – will assist in enhancing MIE's systems, products and service offerings further to the market.
TransUnion launches TrueIdentity
TransUnion Africa's launching TrueIdentity, an ID theft solution that provides consumers with an extensive set of features and tools to protect themselves in the battle against identity thieves as well as to help them restore their good name and recover from losses incurred as a result. A TrueIdentity subscriber's identity is monitored through two features, being Credit Alerts and ID Monitor.
Credit Alerts monitor for critical changes, such as the addition of a new credit account, to a consumer's credit report and sends an SMS or email should such an event occur. The ID Restore feature aims to reduce the hassle, overhead and time required to resolve an ID theft event, giving consumers access to the investigative skills of identity recovery experts.
ID Recover helps consumers recover from the financial losses they may have incurred from an identity theft event. The identity theft insurance policy provides R 100 000 in cover and is made available through Price Forbes.
Forbatt appoints two new staff members
Bjorn Verwey has been appointed in the position of key account manager. He has spent 10 years working in the security industry and will be looking after current and new distribution channels for the company. Goal driven by nature he looks forward to offering the best possible service to his new customers.
Dinesh Jangbahadoor has also been appointed as a key account manager for Forbatt. He sports 11 years of security experience and will be focused on supporting current projects and is also responsible for new project development. With his project experience across different vertical markets, he looks forward to share his knowledge with Forbatt's customers.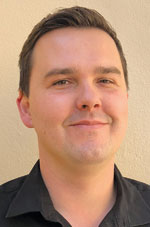 Bjorn Verwey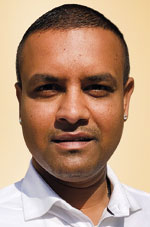 Dinesh Jangbahadoor
F-Secure acquires MWR InfoSecurity
F-Secure has signed an agreement to acquire all the outstanding shares of MWR InfoSecurity, a privately held cybersecurity company operating globally from its main offices in the UK, the US, South Africa and Singapore. The acquisition makes F-Secure the largest European single source of cybersecurity services and detection and response solutions.
With close to 400 employees, MWR InfoSecurity is among the largest cybersecurity service providers serving enterprises globally. MWR InfoSecurity has highly skilled experts in offensive techniques who understand the attacker mindset and is well-known in the industry for its technical expertise and research. Its threat hunting platform Countercept provides extensive proactive attack detection and complements F-Secure's existing strengths.
Hitek opens Midrand branch
Hitek Security Distributors will be opening a new branch in Capital Hill, Midrand, during the month of August 2018. The new branch will stock the company's full product range, including ProvisionISR, INIM and Duevi. Hitek will have full technical support on the site to offer expert advice and solutions, including information on the company's 3-year immediate swop out policy on ProvisionISR and two years on the INIM and Duevi ranges.
To become a registered customer of Hitek, simply go to http://www.hiteksecurity.net/join.html and download the dealer application form. Queries can be directed to the company's head office at +27 21 946 3344 or info@hiteksecurity.net.
Amiena Carelse is new BT-SA branch manager
BT-SA has announced the appointment of Amiena Carelse as branch manager for BT-SA Cape Town. Carelse has been with BT-SA since 2000 and previously held the position of operational administrator. Her vision is to bring greater support and service to BT-SA customers and potential customers in the Western Cape Region.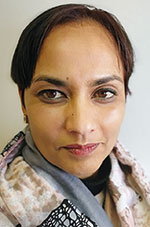 Amiena Carelse
Regal clinches RISCO distribution rights for southern Africa
RISCO is a manufacturer of intrusion alarm systems and accessories for residential and commercial installations as well as integrated security and building management platforms with access control. The company has now concluded a distribution agreement with Regal Security.
The RISCO product portfolio includes wired, wireless, and hybrid solutions designed for any application, while Smart Home, an affordable Z-Wave connected home automation solution, offers professional security and video monitoring with easy-to-use technology managed from a single, intuitive smartphone APP.
RISCO and Regal will be hosting a road show in the not too distant future. For more information contact Regal Distributors, +27 11 553 3300, info@regalsecurity.co.za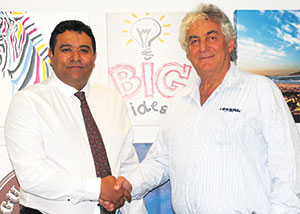 Further reading:
Vodacom IoT Solutions get people back to business safely
Issue 4 2020 , News
Vodacom has created specific digital solutions to support businesses as they navigate their return to work post-lockdown.
Read more...
---
Post-lockdown employee management
Issue 4 2020 , News
Kenai has adapted its visitor management solution to cater to the COVID-19 regulations governing employees going back to work.
Read more...
---
Global Comms donates R1,6 million of technology
Issue 4 2020, Global Communications (Member of Hudaco Group) , News
SPARK Schools security enhanced with large surveillance technology donation from Global Communications.
Read more...
---
Cyber Security South Africa appoints Simon Perry as CTO
Issue 4 2020 , News
Cyber Security South Africa has appointed Simon Perry as its chief technical officer.
Read more...
---
New channel leader for Trend Micro
Issue 4 2020 , News
Trend Micro has appointed Conner Smith as its new head of partnerships and alliances for the sub-Saharan Africa region.
Read more...
---
XtraVision moves to new premises
Issue 4 2020, XtraVision , News
Hot on the heels of the company changing hands, XtraVision, a distributor of electronic security and fire solutions in Africa and South America, has relocated.
Read more...
---
BeSecure ready to expand across SA
Issue 4 2020 , News
BeSecure manages estate and village lifestyle from access and visitor management, through to care services.
Read more...
---
BeSecure ready to expand across SA
Issue 4 2020 , News
BeSecure manages estate and village lifestyle from access and visitor management, through to care services.
Read more...
---
20 years of innovation in security and biometrics
Issue 4 2020, Suprema , News
Founded in 2000, Suprema has built a sales network in over 140 countries and has over 1 billion users.
Read more...
---
Securex postponed to June 2021
Issue 3 2020 , News
Following COVID-19 developments, Specialised Exhibitions is postponing the Securex, A-OSH and FM expos to June 1 -3, 2021.
Read more...
---