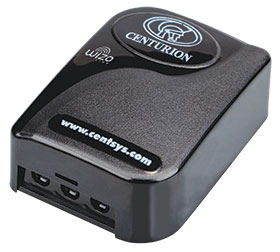 Centurion unveils WiZo-Link
July 2018, Access Control & Identity Management, Perimeter Security, Alarms & Intruder Detection, Products
Centurion's new WiZo-Link wireless input-output module mesh network technology to create an always-connected, secure wireless environment that can be used to remotely monitor and control virtually anything, from gate motors and alarm systems to borehole pumps, irrigation and lighting.
Each WiZo-Link device has been equipped with flexible dual-role functionality, acting as both receiver and transmitter. This means that the user can activate a device and receive near-instantaneous feedback that the command has been received and executed.
Wireless technology, for the most part, is somewhat unreliable. It's prone to interference caused by environmental changes, susceptible to noise, and it can be jammed. Mesh networks are different. Mesh networks are robust, adaptable, secure, and scalable in terms of size and range with each new node added to the system acting as a repeater and strengthening the network.
In a traditional transmitter-receiver relationship, there's no signal persistence. In other words, if there's something obstructing the signal transmission, the transmitter would fire once and then give up. A WiZo device will keep on transmitting its signal until the obstruction has been cleared and it receives acknowledgement that the signal has been received and the command carried out.
For more information contact Centurion Systems, +27 11 699 2400, charl.mijnhardt@centurionsystems.co.za, www.centsys.co.za