printer friendly version
Organising organisational resilience
July 2018
Security Services & Risk Management
Today's world is volatile, uncertain, complex and ambiguous (VUCA). In such an environment, future planning is difficult, if not impossible. As a result, organisations are increasingly focusing on becoming resilient; that is, to be able to anticipate, adapt and respond both to incremental and sudden changes or disruptions.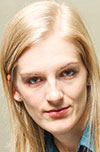 Philippa Chappell
"But while many organisations are starting to understand what these three components of organisational resilience are, few understand the need to integrate them in order to ensure resilience is actually achieved," says Philippa Chappell, manager: advisory services, ContinuitySA. "Even fewer understand how to structure this collaboration."
The challenge is that while each of the three components of organisational resilience is critical, they are typically the responsibility of different role-players. The anticipate component, which involves scoping the threat landscape and putting a risk strategy in place, is handled by the enterprise risk management department. Adapt, which focuses on operational resilience, would be governed by the COO and the business units concerned. Response is addressed by the business continuity manager and covered by the business continuity plan.
In dealing with any threat, it is vital that each of these areas works closely with the others. For example, in the case of a cyber-attack, it is vital that the organisation knows what cyber risks it faces: What confidential information and intellectual property are held in the systems, and what controls are in place?
It would be necessary for the risk management team to collaborate with IT in this case, and the results of its work would inform the actions taken by the operations team. The latter would have to consider the vulnerabilities and identify any single points of failure, such as central legacy system on which all other systems depend. It would also have to put contingency plans in place in the event of an attack.
Clearly, for maximum organisational resilience, these role-players must collaborate across the whole process. There are four key levers to drive better collaboration:
• Align each component with relevant international standards and best practices. Each of these three areas will have ISO or similar standards. Aligning to them will ensure that their information and processes are not contradictory.
• Create an integrated management structure. Typically, each of the three areas will be governed by a separate board or executive committee. It is critical that some way be found of coordinating these committees. Cross-membership is one way, or alternatively a central committee could be established.
• Develop a corporate culture of organisational resilience. If the organisation as a whole understands what organisational resilience is, and why it is so important, the various component programs will really begin to gain traction.
• Use technology wisely and innovatively. Many technologies can be used to improve both how each program is managed, and in a crisis itself. As regards program management, enterprise resource planners, SharePoint and OneDrive can drive workflows, while newer technologies like Office 365, Slack and Yammer are designed to drive collaboration. When it comes to responding to a crisis, widely used programs like What's App can be invaluable. Facebook has a crisis response feature, and insurance companies offer emergency alert apps.
In addition, leading business continuity providers like ContinuitySA are bringing business continuity apps to the market in order to make business continuity plans immediately accessible and more user-friendly.
Organisational resilience is the key to sustainability in a VUCA world, and collaboration is the key to building it effectively.
For more information contact ContinuitySA, +27 11 554 8050, cindy.bodenstein@continuitysa.co.za, www.continuitysa.com
Credit(s)
Further reading:
Putting secondary storage to work
September 2019 , IT infrastructure, Security Services & Risk Management
By 2022, more than 80% of enterprise data will be stored in scale-out storage systems in enterprise and cloud data centres, up from 40% in 2018.
Read more...
---
ContinuitySA offers Complete Continuity Practitioner in October
September 2019, ContinuitySA , Training & Education, Security Services & Risk Management
ContinuitySA is offering its popular five-day Complete Continuity Practitioner Programme on 21-25 October 2019 at its offices in Midrand.
Read more...
---
Security workforce compliance tool
September 2019 , Security Services & Risk Management
To maintain service excellence across a security workforce is impossible without the help of information systems and technology.
Read more...
---
Call back the past
September 2019, SCAN RF Projects , Security Services & Risk Management
Two-way radios are still very relevant in the security world and have gone through significant advances over the past few years to enable them to keep up with the expectations of people in today?s connected world.
Read more...
---
Proficient operational security management
September 2019 , Security Services & Risk Management
The quest to establish an organised and integrated security operations programme based on a Plan-Do-Check-Act (PDCA) cycle for continuous improvement is paramount for a successful security operation.
Read more...
---
Increase security efficiency, decrease costs
September 2019 , Security Services & Risk Management, Integrated Solutions
Trackforce offers customisable mobile and web applications to increase security operational efficiency and lower costs.
Read more...
---
Accurate guard tracking and management
September 2019, Secutel Technologies , Security Services & Risk Management, Products
There are many challenges when it comes to effectively managing and tracking a guarding workforce in real time.
Read more...
---
X-rays in 3D
September 2019, XPro Security Solutions , Editor's Choice, Security Services & Risk Management
Hi-Tech Security Solutions asked Greg Dixon, director of XPro, for some insights into X-ray scanning and its pros and cons in today?s volatile world.
Read more...
---
Smart Inspection Unit developed by Roteck
September 2019 , Editor's Choice, Security Services & Risk Management
Roteck has announced a portable personnel and bag scanning unit that can easily be transported, set up and used in almost any location.
Read more...
---
Mobile guards on patrol
September 2019, Dahua Technology South Africa , CCTV, Surveillance & Remote Monitoring, Security Services & Risk Management
Dahua Technology developed mobile ?Video Guards? along with a complete solution for a security service company in Germany.
Read more...
---