printer friendly version
A look at Beckhoff's BMS solution
July 2018 Editor's Choice, Asset Management, EAS, RFID, Security Services & Risk Management
In the June issue of Hi-Tech Security Solutions we ran a feature on building management systems (BMS). Due to scheduling conflict, Beckhoff was not able to participate in that feature. The company has since submitted replies to a few questions we had about Beckhoff's BMS solution.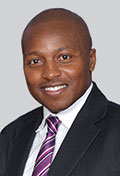 Mike Banda.
Hi-Tech Security Solutions: Building management systems have long been used as management tools by corporations, but today, these systems are taking on more responsibilities. What systems and functions can your BMS assist in managing that are not in the traditional scope of the BMS?
Beckhoff: Beckhoff offers a wide range of protocols that can be used for integrating a variety of systems and devices from many different manufacturers. Typically, in the past, the systems have more or less been closed systems or could be integrated only within the manufacturer's own system or product offerings. As the requirement for integration has been growing, there are more and more gateways used and installed in the field.
In this respect, Beckhoff is well positioned with its open and scalable platform approach. Beckhoff hardware, together with TwinCAT automation software, can be used to realise the control of many different systems (lights/blinds/HVAC/energy monitoring), while seamlessly integrating with other systems such as fire detection, burglar alarms, CCTV, elevators etc. The integration takes place directly within the Beckhoff system without need for external third-party devices that must be programmed and maintained separately to the general BMS controls.
As the integration of different control areas takes place within the Beckhoff system, it is possible to harness all the data from different systems as a holistic BMS solution.
Hi-Tech Security Solutions: Following on from the above, what features and functionality are you adding to be more 'IoT friendly'?
Beckhoff: Beckhoff supports many different IoT Protocols such as AMQP, MQTT and OPC UA. This means all the data (including both process data and sensor data) can be communicated over IoT to cloud services for data storing and analytics. As analytics requires precise data, it is not sufficient to do the analytics based only on sensor measurement data, but in combination with the building use case (control conditions) at the moment of sensor data capture. Only then can one really understand how the building is being operated.
Beckhoff offers IoT communications directly, even from its smallest embedded controller. Also possible with the Beckhoff system is the integration of devices and systems from third-party vendors. This means that from the Beckhoff system, one can communicate in, for instance, BACnet, Modbus, DALI and KNX, among many other protocols, and share the data over these protocols and link that data with the TwinCAT3 IoT Data Agent, which then communicates with the cloud services.
Another key feature is the ability to not only communicate in one direction, but also to facilitate communication from the cloud to the BMS controllers. The integration of different IoT devices is key and, in this respect, one can derive great benefit from the integration capabilities of the Beckhoff system.
Hi-Tech Security Solutions: With cybersecurity issues top of mind for many people, what are you doing to make sure your BMS and all the data it collects and analyses is secure?
Beckhoff: The Beckhoff system is based on standard IT networking protocols and hence communications use standard IT security. Also, at the protocol level, as in the case of MQTT or OPC UA, the communication can be secured in several effective ways.
Hi-Tech Security Solutions: Do you offer cloud-based options for running your BMS?
Beckhoff: We do not offer cloud-based services. We do, however, facilitate the safe communication of all control and data-logging to cloud service providers. We have communication capabilities with Azure, Amazon, IBM Watson and SAP, among others. Furthermore, the cloud service may be from any provider, on condition that the communication can take place over standard IoT protocols.
The processing power of the Beckhoff controllers, together with TwinCAT, enables one to perform edge computing within the building and then communicate only the pre-processed data to the cloud. In this way, one can minimise the amount of data communicated, which is often a determining factor for cloud service costs.
Hi-Tech Security Solutions: When the end-user is looking at BMS systems, what functionality should they insist on as part of a modern platform?
Beckhoff: The Beckhoff system can be used for individual controls (lights/HVAC, etc.), but also to form an integrated BMS system. The highest saving in operational costs is realised when the building can be integrated as one complete system. The savings may not be apparent during the planning and commissioning phase, but are clearly visible during the operation phase.
As an integrated BMS system, all data is visible throughout the entire system. Hardware requirements are minimised, along with commissioning and engineering time, as this is replaced by programming which is pre-developed to cater for the exchange of data between systems.
The current execution style of building construction does not effectively support integration, as the construction is split into many different subcontracting disciplines. The subcontractors are typically only focused on their scope of the project and do not necessarily have a holistic view of the BMS.
This offers potential for the involvement of system integrators that can provide expertise in planning and in the realisation of integrated solutions.
During operation, possible errors can be monitored and addressed with proper information and context. Also, in the case of changing requirements due to change in building use, it is advantageous for the control system to match the new requirements without the need for major changes in hardware infrastructure.
For more information, contact Mike Banda, Beckhoff Automation, +27 11 795 2898, [email protected], www.beckhoff.co.za
Credit(s)
Further reading:
Free South Africa Market Report webinar from TAPA EMEA
Technews Publishing Editor's Choice News Transport (Industry) Training & Education Logistics (Industry)
October 2023 offers TAPA EMEA members and non-members opportunities to increase their knowledge of cargo crime and supply chain security risks in three countries in Europe, the Middle East & Africa region, where supply chains are most targeted by both organised crime groups and other offenders.
Read more...
---
Texecom increases support in the EMEA with key appointments
Editor's Choice Perimeter Security, Alarms & Intruder Detection News
Texecom announced two new appointments to its EMEA sales team: Thomas Vanden Wyngaerdt as Head of EMEA Sales and Tom Wright as EMEA Account Manager.
Read more...
---
Stadium security with Panomera
Editor's Choice CCTV, Surveillance & Remote Monitoring Integrated Solutions Entertainment and Hospitality (Industry)
To be able to better identify and track perpetrators and thus reduce financial and non-material damage in a soccer stadium, the operator opted for a video security solution from Dallmeier.
Read more...
---
Telematics help protect SA trucks against expanding risks
Logistics (Industry) Asset Management, EAS, RFID
South Africa's road freight transport sector currently accounts for about 85% of all goods transported in the country and is growing rapidly annually. "To ensure that goods are delivered safely, promptly, and affordably is a challenge," says Justin Manson of Webfleet.
Read more...
---
Is AI the game-changer for streamlining anti-money laundering compliance?
Financial (Industry) Security Services & Risk Management
In the aftermath of South Africa's recent grey listing, companies are now confronted with the imperative to address eight identified strategic deficiencies, while simultaneously reducing their financial crime risk through anti-money laundering compliance processes.
Read more...
---
What South Africans need to know about smart devices
Technews Publishing Editor's Choice
We live in a world surrounded by smart devices, from our pockets to our driveways and living rooms.
Read more...
---
Client satisfaction boosted by 85% at Thungela Mine
Thorburn Security Solutions News Security Services & Risk Management Mining (Industry)
Thorburn Security, a division of Tsebo Solutions Group, has announced its recent collaboration with Kwa-Zulu Natal security company, Ithuba Protection Services, as part of its Enterprise Supplier Development (ESD) initiatives across Africa.
Read more...
---
Migrating to the cloud? Beware the many hurdles
IT infrastructure Security Services & Risk Management
While there are undoubtedly many benefits, there are also numerous hurdles to cloud adoption. Some of the biggest challenges revolve around managing cloud spend, understanding the cost components of cloud infrastructure, and how those costs can scale.
Read more...
---
Key strategies for businesses in the face of cyber threats
Cyber Security Security Services & Risk Management
Businesses face severe financial and reputational consequences due to data breaches and daily website hacks, and not all organisations are adequately prepared to combat these escalating threats.
Read more...
---
From overwhelm to oversight
Editor's Choice Cyber Security Products
Security automation is vital in today's world, and Microsoft Sentinel is a widely adopted, but complex answer. ContraForce is an easy-to-use add-on that automatically processes, verifies and warns of threats round-the-clock.
Read more...
---