printer friendly version
A look at Beckhoff's BMS solution
July 2018 Editor's Choice, Asset Management, EAS, RFID, Security Services & Risk Management
In the June issue of Hi-Tech Security Solutions we ran a feature on building management systems (BMS). Due to scheduling conflict, Beckhoff was not able to participate in that feature. The company has since submitted replies to a few questions we had about Beckhoff's BMS solution.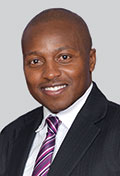 Mike Banda.
Hi-Tech Security Solutions: Building management systems have long been used as management tools by corporations, but today, these systems are taking on more responsibilities. What systems and functions can your BMS assist in managing that are not in the traditional scope of the BMS?
Beckhoff: Beckhoff offers a wide range of protocols that can be used for integrating a variety of systems and devices from many different manufacturers. Typically, in the past, the systems have more or less been closed systems or could be integrated only within the manufacturer's own system or product offerings. As the requirement for integration has been growing, there are more and more gateways used and installed in the field.
In this respect, Beckhoff is well positioned with its open and scalable platform approach. Beckhoff hardware, together with TwinCAT automation software, can be used to realise the control of many different systems (lights/blinds/HVAC/energy monitoring), while seamlessly integrating with other systems such as fire detection, burglar alarms, CCTV, elevators etc. The integration takes place directly within the Beckhoff system without need for external third-party devices that must be programmed and maintained separately to the general BMS controls.
As the integration of different control areas takes place within the Beckhoff system, it is possible to harness all the data from different systems as a holistic BMS solution.
Hi-Tech Security Solutions: Following on from the above, what features and functionality are you adding to be more 'IoT friendly'?
Beckhoff: Beckhoff supports many different IoT Protocols such as AMQP, MQTT and OPC UA. This means all the data (including both process data and sensor data) can be communicated over IoT to cloud services for data storing and analytics. As analytics requires precise data, it is not sufficient to do the analytics based only on sensor measurement data, but in combination with the building use case (control conditions) at the moment of sensor data capture. Only then can one really understand how the building is being operated.
Beckhoff offers IoT communications directly, even from its smallest embedded controller. Also possible with the Beckhoff system is the integration of devices and systems from third-party vendors. This means that from the Beckhoff system, one can communicate in, for instance, BACnet, Modbus, DALI and KNX, among many other protocols, and share the data over these protocols and link that data with the TwinCAT3 IoT Data Agent, which then communicates with the cloud services.
Another key feature is the ability to not only communicate in one direction, but also to facilitate communication from the cloud to the BMS controllers. The integration of different IoT devices is key and, in this respect, one can derive great benefit from the integration capabilities of the Beckhoff system.
Hi-Tech Security Solutions: With cybersecurity issues top of mind for many people, what are you doing to make sure your BMS and all the data it collects and analyses is secure?
Beckhoff: The Beckhoff system is based on standard IT networking protocols and hence communications use standard IT security. Also, at the protocol level, as in the case of MQTT or OPC UA, the communication can be secured in several effective ways.
Hi-Tech Security Solutions: Do you offer cloud-based options for running your BMS?
Beckhoff: We do not offer cloud-based services. We do, however, facilitate the safe communication of all control and data-logging to cloud service providers. We have communication capabilities with Azure, Amazon, IBM Watson and SAP, among others. Furthermore, the cloud service may be from any provider, on condition that the communication can take place over standard IoT protocols.
The processing power of the Beckhoff controllers, together with TwinCAT, enables one to perform edge computing within the building and then communicate only the pre-processed data to the cloud. In this way, one can minimise the amount of data communicated, which is often a determining factor for cloud service costs.
Hi-Tech Security Solutions: When the end-user is looking at BMS systems, what functionality should they insist on as part of a modern platform?
Beckhoff: The Beckhoff system can be used for individual controls (lights/HVAC, etc.), but also to form an integrated BMS system. The highest saving in operational costs is realised when the building can be integrated as one complete system. The savings may not be apparent during the planning and commissioning phase, but are clearly visible during the operation phase.
As an integrated BMS system, all data is visible throughout the entire system. Hardware requirements are minimised, along with commissioning and engineering time, as this is replaced by programming which is pre-developed to cater for the exchange of data between systems.
The current execution style of building construction does not effectively support integration, as the construction is split into many different subcontracting disciplines. The subcontractors are typically only focused on their scope of the project and do not necessarily have a holistic view of the BMS.
This offers potential for the involvement of system integrators that can provide expertise in planning and in the realisation of integrated solutions.
During operation, possible errors can be monitored and addressed with proper information and context. Also, in the case of changing requirements due to change in building use, it is advantageous for the control system to match the new requirements without the need for major changes in hardware infrastructure.
For more information, contact Mike Banda, Beckhoff Automation, +27 11 795 2898, m.banda@beckhoff.co.za, www.beckhoff.co.za
Credit(s)
Further reading:
Sustainability School opens for enrolment
Education (Industry) News Security Services & Risk Management
Three-part programme, first developed for Schneider Electric employees, is now available for free for companies worldwide. Attendees learn how to future-proof their businesses and accelerate their decarbonisation journeys.
Read more...
---
From the editor's desk: Get Smart
Technews Publishing News
      Welcome to the fourth issue of Hi-Tech Security Solutions for 2023, which is also the first issue of Smart Security Solutions. As noted in previous issues, Hi-Tech Security Solutions has been rebranded ...
Read more...
---
Accenture Technology Vision 2023
Editor's Choice News
New report states that generative AI is expected to usher in a 'bold new future' for business, merging physical and digital worlds, transforming the way people work and live.
Read more...
---
Economists divided on global economic recovery
Editor's Choice News
Growth outlook has strengthened in all regions, but chief economists are divided on the likelihood of a global recession in 2023; experts are concerned about trade-off between managing inflation and maintaining financial stability, with 76% anticipating central banks to struggle to bring down inflation.
Read more...
---
Success in business process best practices
Technews Publishing Kleyn Change Management Editor's Choice Integrated Solutions Security Services & Risk Management
This month we commandeer time with the woman who is spearheading our national conversation on Women in Security, Lesley-Anne Kleyn, to get to know the lady herself a little better.
Read more...
---
Security awareness training
Training & Education Security Services & Risk Management
It is critically important to have a security awareness solution that uses the limited time available to train effectively, and one that provides targeted education that is relevant to users.
Read more...
---
Technology to thwart solar panel thieves
Asset Management, EAS, RFID Security Services & Risk Management Products
A highly efficient industrial network is coming to the rescue of the solar industry, as solar panels, inverters and batteries are being targeted by thieves and threaten to destabilise the industry.
Read more...
---
Banking the unbanked comes with security risks
Financial (Industry) Security Services & Risk Management
As grim as it was, the pandemic of recent years and its resultant global economic crisis were a prime catalyst for record number of first-time bank users, the previously unbanked.
Read more...
---
Vulnerabilities in industrial cellular routers' cloud management platforms
Industrial (Industry) Cyber Security Security Services & Risk Management
Research from OTORIO, a provider of operational technology cyber and digital risk management solutions, unveils cyber risks in M2M protocols and asset registration that expose hundreds of thousands of devices and OT networks to attack
Read more...
---
Smart Security Solutions
Technews Publishing Products
Stop by the Smart Security Solutions stand at Securex and discover the new rebranded Hi-Tech Security Solutions. Given the realities in the market we face today, effective security is no longer a silo ...
Read more...
---