printer friendly version
A look at Beckhoff's BMS solution
July 2018 Editor's Choice, Asset Management, EAS, RFID, Security Services & Risk Management
In the June issue of Hi-Tech Security Solutions we ran a feature on building management systems (BMS). Due to scheduling conflict, Beckhoff was not able to participate in that feature. The company has since submitted replies to a few questions we had about Beckhoff's BMS solution.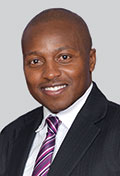 Mike Banda.
Hi-Tech Security Solutions: Building management systems have long been used as management tools by corporations, but today, these systems are taking on more responsibilities. What systems and functions can your BMS assist in managing that are not in the traditional scope of the BMS?
Beckhoff: Beckhoff offers a wide range of protocols that can be used for integrating a variety of systems and devices from many different manufacturers. Typically, in the past, the systems have more or less been closed systems or could be integrated only within the manufacturer's own system or product offerings. As the requirement for integration has been growing, there are more and more gateways used and installed in the field.
In this respect, Beckhoff is well positioned with its open and scalable platform approach. Beckhoff hardware, together with TwinCAT automation software, can be used to realise the control of many different systems (lights/blinds/HVAC/energy monitoring), while seamlessly integrating with other systems such as fire detection, burglar alarms, CCTV, elevators etc. The integration takes place directly within the Beckhoff system without need for external third-party devices that must be programmed and maintained separately to the general BMS controls.
As the integration of different control areas takes place within the Beckhoff system, it is possible to harness all the data from different systems as a holistic BMS solution.
Hi-Tech Security Solutions: Following on from the above, what features and functionality are you adding to be more 'IoT friendly'?
Beckhoff: Beckhoff supports many different IoT Protocols such as AMQP, MQTT and OPC UA. This means all the data (including both process data and sensor data) can be communicated over IoT to cloud services for data storing and analytics. As analytics requires precise data, it is not sufficient to do the analytics based only on sensor measurement data, but in combination with the building use case (control conditions) at the moment of sensor data capture. Only then can one really understand how the building is being operated.
Beckhoff offers IoT communications directly, even from its smallest embedded controller. Also possible with the Beckhoff system is the integration of devices and systems from third-party vendors. This means that from the Beckhoff system, one can communicate in, for instance, BACnet, Modbus, DALI and KNX, among many other protocols, and share the data over these protocols and link that data with the TwinCAT3 IoT Data Agent, which then communicates with the cloud services.
Another key feature is the ability to not only communicate in one direction, but also to facilitate communication from the cloud to the BMS controllers. The integration of different IoT devices is key and, in this respect, one can derive great benefit from the integration capabilities of the Beckhoff system.
Hi-Tech Security Solutions: With cybersecurity issues top of mind for many people, what are you doing to make sure your BMS and all the data it collects and analyses is secure?
Beckhoff: The Beckhoff system is based on standard IT networking protocols and hence communications use standard IT security. Also, at the protocol level, as in the case of MQTT or OPC UA, the communication can be secured in several effective ways.
Hi-Tech Security Solutions: Do you offer cloud-based options for running your BMS?
Beckhoff: We do not offer cloud-based services. We do, however, facilitate the safe communication of all control and data-logging to cloud service providers. We have communication capabilities with Azure, Amazon, IBM Watson and SAP, among others. Furthermore, the cloud service may be from any provider, on condition that the communication can take place over standard IoT protocols.
The processing power of the Beckhoff controllers, together with TwinCAT, enables one to perform edge computing within the building and then communicate only the pre-processed data to the cloud. In this way, one can minimise the amount of data communicated, which is often a determining factor for cloud service costs.
Hi-Tech Security Solutions: When the end-user is looking at BMS systems, what functionality should they insist on as part of a modern platform?
Beckhoff: The Beckhoff system can be used for individual controls (lights/HVAC, etc.), but also to form an integrated BMS system. The highest saving in operational costs is realised when the building can be integrated as one complete system. The savings may not be apparent during the planning and commissioning phase, but are clearly visible during the operation phase.
As an integrated BMS system, all data is visible throughout the entire system. Hardware requirements are minimised, along with commissioning and engineering time, as this is replaced by programming which is pre-developed to cater for the exchange of data between systems.
The current execution style of building construction does not effectively support integration, as the construction is split into many different subcontracting disciplines. The subcontractors are typically only focused on their scope of the project and do not necessarily have a holistic view of the BMS.
This offers potential for the involvement of system integrators that can provide expertise in planning and in the realisation of integrated solutions.
During operation, possible errors can be monitored and addressed with proper information and context. Also, in the case of changing requirements due to change in building use, it is advantageous for the control system to match the new requirements without the need for major changes in hardware infrastructure.
For more information, contact Mike Banda, Beckhoff Automation, +27 11 795 2898, m.banda@beckhoff.co.za, www.beckhoff.co.za
Credit(s)
Further reading:
The instruments for investigation
Issue 1 2020, Technews Publishing , Security Services & Risk Management
Regardless of the reason for investigation, the investigation is only as good as the investigators.
Read more...
---
Do we really want simplicity?
Issue 1 2020, Technews Publishing , News
Everything today has to be simple, easy and fast. Even access to your bank account has to fit these adjectives and banks spend significant time and money trying to ensure their web and mobile interfaces ...
Read more...
---
Axis gives a brighter future to children
Issue 1 2020, Axis Communications SA , Editor's Choice
Fully networked camera solution provides visibility and accountability, letting orphanage focus on what's important – its children.
Read more...
---
Security events you can't miss in 2020
Issue 1 2020, Technews Publishing , News
Hi-Tech Security Solutions will host a number of focused events in 2020 to highlight the latest in security technology and the operational benefits they deliver.
Read more...
---
SFP Security & Fire becomes ISF SFP
Issue 1 2020, ISF SFP , Editor's Choice
SFP Security & Fire was sold to ISF in 2019, becoming ISF SFP and attaining Level-1 BEE status.
Read more...
---
Janu-worry or Twenty-Plenty?
Issue 1 2020 , Editor's Choice
If the available security spend right now is somewhere between limited and non-existent, here are just a few suggestions.
Read more...
---
CCTV surveillance needs are critical in defining types of camera deployment
Issue 1 2020, Leaderware , Editor's Choice
Cameras by themselves do not reduce crime; they need to be implemented as part of a considered strategy of crime prevention and detection.
Read more...
---
Leaders in risk and security: You have to know it to manage it
Issue 1 2020, Technews Publishing , Security Services & Risk Management
Hi-Tech Security Solutions profiles Nash Lutchman, Senior Vice President and Head of Protection Services at Sibanye-Stillwater.
Read more...
---
Trends 2020
Issue 1 2020, Technews Publishing , Editor's Choice
Hi-Tech Security Solutions asked a few people from diverse companies to join us in a round-table discussion about what they expect to see happening in their environments in the coming year.
Read more...
---
Seven key trends for 2020
Issue 1 2020, Hikvision South Africa , Editor's Choice
Hikvision looks at a few trends that will affect the security industry in 2020 and beyond.
Read more...
---