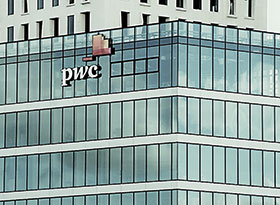 Centralised access control
July 2018, Access Control & Identity Management
Audit, consulting, tax and legal advice and outsourcing services firm PricewaterhouseCoopers, is one of the largest professional services firms in the world, employing more than 223 000 people in 157 countries. PwC struggled to provide secure access to authorised persons and visitors at its four Argentina offices located in the cities of Buenos Aires, Cordoba, Mendoza, and Rosario.
In partnering with Rosslare, PwC was able to control access and monitor employees and visitors as they entered, exited, and moved about each of the buildings, from an offsite control room. Rosslare's quick-to-install and scalable system enabled PwC to onboard a single solution onto their existing security programmes, eliminating the need to strip their security systems and start from scratch.
This solution successfully met the company's needs and enabled PwC to enjoy the latest security innovations.
Challenges
• The firm struggled to provide secure access to 2000 employees and visitors at its four Argentinian offices.
• Management was unable to remotely monitor all four offices at once.
• A lack of full control over security systems endangered employees and their productivity.
The solution
• The single package format enabled PwC to save money on the security solution, including more security tools.
• The access control solution service packs included AC-225IP controllers and extensions and AxTraxNG software.
• Rosslare seamlessly migrated its database on top of PwC's existing SQL solution.
• PwC has been able to control the access of its staff and visitors to its facilities in an efficient manner.
• A separate and dedicated server contains all user information.
• Overhead charges and manpower needs decreased.
For more information contact Rosslare Security Products, +852 279 55630, sales@rosslaresecurity.com, www.rosslaresecurity.com