printer friendly version
How data leaks can be avoided
July 2018 Editor's Choice, Cyber Security, News, Security Services & Risk Management
The past few weeks have seen a number of high-profile data leaks and cybersecurity breaches. In addition to these, a collection of 2844 files containing passwords connected to 80 million email addresses has been discovered online. The latest cache of data was discovered on a hacking forum, where a poster was linked to an 8,8 GB zip file.
It contained almost 3000 files of usernames, email addresses, and plain text passwords. The files appeared to be named after the service the credentials were taken from. Amongst the data was a set of email addresses and plain text passwords that appeared to be from Dropbox. Information that Dropbox had been breached surfaced in 2016, with the company confirming the hack.
Websites listed in the reported data breach include Plex (plex.tv), Lord of the Rings Online (lotro.com), and MalwareBytes.org. The South African sites listed were:
• africanaffair.net
• bioafrica.net
• jozifm.co.za
• kgolagano-it.co.za
• khansmeat.co.za
• amarider.co.za
• beautysecrets.co.za
• crsolutions.co.za
• easterncapescubadiving.co.za
• engineeringnews.co.za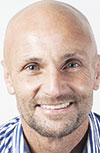 Simon Campbell-Young.
• saonline.co.za
• studentcommune.co.za
• videospot.co.za
• wickedimports.co.za
Simon Campbell-Young, CEO of MyCybercare, says that MyID (www.myidglobal.com) helps to remediate breaches of this nature. "MyID runs as a service, monitoring your ID number, email address, mobile number and credit card number for fraudulent usage or fraudulent input on the Web. The service sends users immediate real-time notifications, notifying the user where and when the data has been tracked. This service also advises on the required remediation action to be taken, in order to avoid or minimise damage," he explains.
For more information, go to www.myidglobal.com
Further reading:
Olarm launches the Olarm LINK
Olarm Perimeter Security, Alarms & Intruder Detection News Products
Building on the success of smart-enabling, monitoring and controlling alarm panels and electric fences, Olarm has a new solution for customers to integrate gates, garage doors, pumps and other electrical products with the Olarm APP and Olarm PRO communicator.
Read more...
---
Ultimate smart monitoring and reliability
Olarm Perimeter Security, Alarms & Intruder Detection News Products
Olarm is gearing up to unveil its latest product, the Olarm MAX, set to be available in late 2023, which will redefine smart monitoring by offering unparalleled connectivity options and functionality.
Read more...
---
Insights from the 2023 Cloud Security Report
News Cyber Security
Increased costs, compliance requirements, hybrid and multi-cloud complexities, reduced visibility, and a lack of skilled practitioners cause organisations to slow or adjust their cloud adoption strategies.
Read more...
---
Convergence of cyber and physical security
Integrated Solutions Security Services & Risk Management
The overlap between cybersecurity and physical security will necessitate the integration of cyber and physical security in order to enable the sharing of events to the same security operations centre.
Read more...
---
New algorithm for OT cybersecurity risk management
Industrial (Industry) Cyber Security News Commercial (Industry)
OTORIO's new risk management model and attack graph analysis algorithm technology, calculates OT cybersecurity threats and provides risk mitigation actions, prioritised according to actual exposure and potential impact on operations.
Read more...
---
Robots: a security opportunity or a threat?
Editor's Choice News Conferences & Events
Professor Martin Gill, Director of Perpetuity Research & Consultancy International and the School of Criminal Justice at the University of South Africa (UNISA), will be holding a Global Thought Leadership Security webinar on 22 June 2023 to discuss the contentious issue of robots operating in the security industry.
Read more...
---
UNISA sponsors Securex seminars
Editor's Choice News Conferences & Events
As part of UNISA's 150-year birthday celebrations, UNISA has sponsored the Securex Theatre Seminar Programme, which will include a number of prominent industry specialists, academics and security practitioners focusing on a number of themes.
Read more...
---
Sustainability School opens for enrolment
Education (Industry) News Security Services & Risk Management
Three-part programme, first developed for Schneider Electric employees, is now available for free for companies worldwide. Attendees learn how to future-proof their businesses and accelerate their decarbonisation journeys.
Read more...
---
Accenture Technology Vision 2023
Editor's Choice News
New report states that generative AI is expected to usher in a 'bold new future' for business, merging physical and digital worlds, transforming the way people work and live.
Read more...
---
Cyber attackers used over 500 tools and tactics in 2022
Cyber Security News
The most common root causes of attacks were unpatched vulnerabilities and compromised credentials, while ransomware continues to be the most common 'end game' and attacker dwell time is shrinking – for better or worse.
Read more...
---