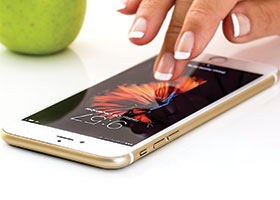 Mobile visitor management
June 2018, Access Control & Identity Management
Whether you're in a commercial park, a residential estate or a retail environment, how to deal with visitors in a secure, yet friendly manner is something that should be carefully managed. ZKTeco makes managing visitor information a breeze. Your employees have access to the information they need, making visitor management smooth and easy.
The ZKTeco visitor management software platform can be integrated with access control solutions making it easier to track visitors from the moment they enter the company premises, residential estate etc. ZKTeco visitor management software enables employees to manage visitors, build the company brand image and ensure the security of all within the building. Other features of the solution include access control, visitor pre-registration, user permissions, data protection and safety checks.
The new visitor management app not only enhances efficiency and productivity, it ensures that visitors be registered within seconds, with all necessary information captured. The app enables authorised personnel to preregister visitors, thus helps to streamline the badging process.
This app also ensures the handling of visitors is in accordance with corporate policies and allows time for a watch check list before the visitor arrives. Visitor approval is sent to the authorised personnel via the app and the proper access rights can be assigned. All information is stored in a secure database and can be conveniently retrieved for repeat visits.
Additional information can be gathered with visitor details to simplify future transactions. This visitor management app also allows the user to track visitors, assets and deliveries as they enter and exit the premises. It helps improve the efficiency, productivity, security and visitor service of any business.
For more information, contact ZKTeco (SA), +27 (0)12 259 1047, sales@zkteco.co.za, www.zkteco.co.za