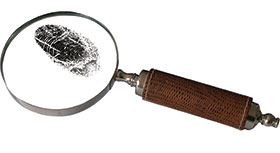 The future of law enforcement
May 2018, CCTV, Surveillance & Remote Monitoring, Financial (Industry)
Most incidents, crimes and related investigations these days involve some sort of digital evidence. The easy availability of advanced gadgets, triggered by the advent and proliferation of technology has enabled civilians to help authorities with investigations. It becomes imperative that evidence such as mobile phone contents, video surveillance and other such data pertaining to Internet crimes and incidents of serious nature be handled in an appropriate manner and stored securely.
Although the gathering of digital media information and evidence takes place immediately after an incident/crime has happened, many departments or agencies are not fully equipped to tackle the challenges associated with storage and management of this data. Most prevalent problems related to handling of digital evidence include lack of a central location; storage and management of data; and lack of secure, cost-effective ways to share evidence. These issues can render investigations less efficient, resulting in reduced productivity, tedious manual processes and pending case backlogs, placing a burden on administrative systems that are not prepared to accommodate these data.
With no corresponding increase in human or technical capabilities to manage the exponential growth of digital information – from the footage captured by wearable cameras to crime scene pictures, witness interviews and surveillance video – forensic data-related challenges continue to pose significant hindrance to the uninterrupted flow of government and legal formalities. As stored data is estimated to double every 18 months, as shown by a study by the National Institute of Justice (NIJ), the significance of advanced tools, such as the Digital Evidence Management System (DEMS) that help navigate evolving data management tasks is gaining prominence.
DEMS enables users to manage the curation and distribution of centrally located digital evidence collected from different sources, by helping them achieve operational excellence throughout the lifecycle of an investigation, starting from collection of evidence till the end of the investigation. The digital evidence management system simplifies collaboration between security departments, outside agencies, and key stakeholders, aiding businesses and law enforcement authorities in navigating complex concerns pertaining to sensitive digital evidence. The solution supports investigations in a more efficient and cost-efficient manner. The implementation of DEMS allows businesses to succeed by minimising interruptions caused by incidents and return to the state of normalcy as soon as the case information is transferred to the appropriate agency or legal authority.
Having easy access to the right information is not enough if you cannot validate it or keep it secure from potential threats. The right DEMS will help you control access, reduce human error and secure end-to-end communications by leveraging active directory, user permissions, retention periods and encryption.
Genetec offers Genetec Clearance, a digital evidence management system that can help expedite investigations by allowing secure ­collection, management, and sharing of evidence from multiple sources. The solution ensures safe, unified storage of digital evidence, permitting simplification of investigations by significantly reducing time and resources spent on labour-intensive tasks, in addition to facilitating secure sharing of vital information with the click of a button.
Genetec supports law enforcement authorities and governing bodies in effectively tackling technological challenges that arise as part of the ongoing digital transformation by empowering officers with the optimisation of smartphones to connect data with each other and with their communities, in safer and more streamlined ways. The complexities that accompany rapid technological advances make end-users more vulnerable to risks, thereby placing the onus on the authorities to adopt equally advanced measures to mitigate them. This is exactly what makes the incorporation of a digital evidence management tool vital for law enforcement bodies.
For more information contact Brent Cary, Genetec, bcary@genetec.com, www.genetec.com