printer friendly version
An holistic security solution
May 2018 Perimeter Security, Alarms & Intruder Detection, Security Services & Risk Management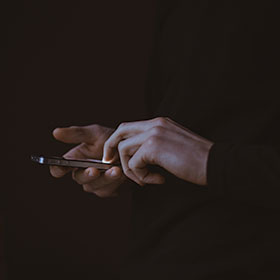 The South African security market is one of the more mature and unique security industries worldwide. Mature in that its origins as a technology and armed response service go back as far as the 1950s, and unique in that crime in South Africa is higher than many other countries.
Stuart Clarkson.
"This has led to a crime solution that consists of a mix of technology, alarm monitoring and armed response, with innovative products and services to allow South Africans to stay ahead of the crime wave," says Stuart Clarkson, managing executive at Fidelity ADT.
As with many industries, the move is towards harnessing the power of the cellphone. In the South African security market this is leading to innovation in two areas: personal safety and response to the cellphone, and management of security technology from a cellphone, both of which are supported by a 24-hour monitoring station and responded to by armed personnel.
Clarkson says while there are a number of different emergency apps available for cellphones, many of which are free, there remains a question around the effectiveness of a cellphone emergency button sending an alert to nominated contacts, with no professionally coordinated armed response to the user.
"The Fidelity ADT FindU app is a multi-feature emergency button app for smartphones linked to a 24-hour monitoring station and a national footprint of armed response resources. The app can be activated by pressing the panic button, or by shaking the cellphone. The cellphone then emits an audio siren, flashing strobe and records a video at the time of the event. The footage and the phone's coordinates are sent to the monitoring centre, which then calls the phone and facilitates a response," he explains.
Home alarms, which form the first layer of electronic security for many South Africans, have also recently taken steps towards the mobile device technology trend. As one manufacturer described it: "The keypad is moving to your cellphone."
"Alarm systems can now be armed and disarmed and zones bypassed. In more sophisticated solutions, in-home and external video cameras can also be viewed, and even lights and switches can be operated from the phone, wherever you are and whenever you choose," says Clarkson. On some platforms, security scenarios can be programmed to only send alerts on exceptions.
"In many parts of the world self-monitoring of these apps is the norm. Due to the high crime risk in the country, the South African market still requires monitoring of these apps through a security industry-accredited and compliant central monitoring station, with armed response. Fidelity ADT has solutions in this space called Secure Home and Secure Connect. Consumers need to be cautious when looking at technology solutions off the shelf that do not have the facility to be monitored by control rooms, and responded to by armed response service providers," Clarkson adds.
South Africans generally understand that security needs to be layered around their properties and lives. In simple terms, this extends from physical security (like fences, gates and burglar bars), to indoor electronic solutions (like alarm systems with PIRs and door contacts), and external detection devices like beams for early warning.
The next layer beyond this is environmental (neighbourhood) security that includes community CCTV solutions, and more recently licence plate recognition technology that reads vehicle licence plates and has the ability to run the number against databases of suspicious vehicles.
"This upstream approach is aimed at preventing a crime through triggering alerts when the threat is identified in the suburb before an incident can take place. The CCTV systems alone provide limited service, and once again it is the central monitoring centre receiving the alert and acting appropriately to security resources on the ground that offers real value to residents.
"Fidelity ADT has over 100 cameras in neighbourhoods across South Africa, in partnership with those communities to assist in reducing crime. The recent expansion of Fibre to The Home (FTTH) will also significantly increase the population and reach of these schemes," Clarkson concludes.
For more information, contact Fidelity Security Group, +27 (0)11 763 9000, [email protected], www.fidelitysecurity.co.za
Credit(s)
Further reading:
Gallagher launches Tech Talk
Gallagher News Access Control & Identity Management Perimeter Security, Alarms & Intruder Detection
Gallagher has announced the launch of its new Security in Focus podcast series called Tech Talk, hosted by chief technology officer Steve Bell.
Read more...
---
From Hill Street Blues, to Hillbrow, to managing risk for BMW
Technews Publishing Editor's Choice News Security Services & Risk Management
Jane-Eleanor Morrison's success story starts from growing up in the stressful pre-democracy times in KZN, moves through a successful career in SAPS. to BMW South Africa where she is now the risk control manager.
Read more...
---
Preventing theft wirelessly
Elvey Security Technologies Perimeter Security, Alarms & Intruder Detection
One hundred MotionCam Outdoor cameras, four HUB2 Plus units and the Desktop Pro 3.0 from Ajax protect a large outdoor environment from theft and vandalism.
Read more...
---
Ajax solves security communication range issues
Elvey Security Technologies Perimeter Security, Alarms & Intruder Detection
A large casino situated in Polokwane required an upgrade of its security system to cater to the needs of the multi-storey building, including reliable wireless communications.
Read more...
---
Look before you leap into a back-up power solution
Editor's Choice Security Services & Risk Management
Before you rush into purchasing a back-up power solution, you need to take a considered and long-term view of how to get yourself as close to grid independence as possible.
Read more...
---
The house wins with Ajax
Elvey Security Technologies Perimeter Security, Alarms & Intruder Detection Entertainment and Hospitality (Industry)
One of the largest hotel-and-casino complexes in South Africa's North West province needed to increase security on its perimeter, but due to the sheer extent of the site, it was deemed extremely difficult ...
Read more...
---
All-mobile people management solution with facial recognition
Editor's Choice Integrated Solutions Security Services & Risk Management Products
The new mobile Incident Desk People Management platform with facial recognition combines identification data on suppliers, staff, sub-contractors and even people on watch lists, for less than the cost of traditional service management tools.
Read more...
---
Passion, drive and hard work
Technews Publishing Editor's Choice CCTV, Surveillance & Remote Monitoring Security Services & Risk Management
Colleen Glaeser is a leader in the security market, having made her mark in the male-dominated security industry through determination and hard work, along with a vision of making the world a safer place.
Read more...
---
Are you your insider threat?
Technews Publishing Editor's Choice Security Services & Risk Management Commercial (Industry)
Insider threats are a critical aspect of risk management today, but what happens when it is the owner of the company acting fraudulently and making sure none of his staff can catch him?
Read more...
---
Trackforce Valiant acquires TrackTik Software
News Integrated Solutions Security Services & Risk Management
Trackforce Valiant, a provider of security workforce management solutions, announced the acquisition of TrackTik Software, a cloud-based security workforce management provider.
Read more...
---