printer friendly version
An holistic security solution
May 2018 Perimeter Security, Alarms & Intruder Detection, Security Services & Risk Management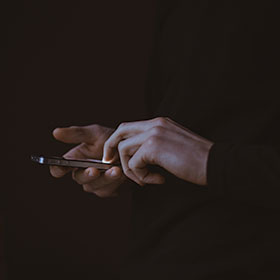 The South African security market is one of the more mature and unique security industries worldwide. Mature in that its origins as a technology and armed response service go back as far as the 1950s, and unique in that crime in South Africa is higher than many other countries.
Stuart Clarkson.
"This has led to a crime solution that consists of a mix of technology, alarm monitoring and armed response, with innovative products and services to allow South Africans to stay ahead of the crime wave," says Stuart Clarkson, managing executive at Fidelity ADT.
As with many industries, the move is towards harnessing the power of the cellphone. In the South African security market this is leading to innovation in two areas: personal safety and response to the cellphone, and management of security technology from a cellphone, both of which are supported by a 24-hour monitoring station and responded to by armed personnel.
Clarkson says while there are a number of different emergency apps available for cellphones, many of which are free, there remains a question around the effectiveness of a cellphone emergency button sending an alert to nominated contacts, with no professionally coordinated armed response to the user.
"The Fidelity ADT FindU app is a multi-feature emergency button app for smartphones linked to a 24-hour monitoring station and a national footprint of armed response resources. The app can be activated by pressing the panic button, or by shaking the cellphone. The cellphone then emits an audio siren, flashing strobe and records a video at the time of the event. The footage and the phone's coordinates are sent to the monitoring centre, which then calls the phone and facilitates a response," he explains.
Home alarms, which form the first layer of electronic security for many South Africans, have also recently taken steps towards the mobile device technology trend. As one manufacturer described it: "The keypad is moving to your cellphone."
"Alarm systems can now be armed and disarmed and zones bypassed. In more sophisticated solutions, in-home and external video cameras can also be viewed, and even lights and switches can be operated from the phone, wherever you are and whenever you choose," says Clarkson. On some platforms, security scenarios can be programmed to only send alerts on exceptions.
"In many parts of the world self-monitoring of these apps is the norm. Due to the high crime risk in the country, the South African market still requires monitoring of these apps through a security industry-accredited and compliant central monitoring station, with armed response. Fidelity ADT has solutions in this space called Secure Home and Secure Connect. Consumers need to be cautious when looking at technology solutions off the shelf that do not have the facility to be monitored by control rooms, and responded to by armed response service providers," Clarkson adds.
South Africans generally understand that security needs to be layered around their properties and lives. In simple terms, this extends from physical security (like fences, gates and burglar bars), to indoor electronic solutions (like alarm systems with PIRs and door contacts), and external detection devices like beams for early warning.
The next layer beyond this is environmental (neighbourhood) security that includes community CCTV solutions, and more recently licence plate recognition technology that reads vehicle licence plates and has the ability to run the number against databases of suspicious vehicles.
"This upstream approach is aimed at preventing a crime through triggering alerts when the threat is identified in the suburb before an incident can take place. The CCTV systems alone provide limited service, and once again it is the central monitoring centre receiving the alert and acting appropriately to security resources on the ground that offers real value to residents.
"Fidelity ADT has over 100 cameras in neighbourhoods across South Africa, in partnership with those communities to assist in reducing crime. The recent expansion of Fibre to The Home (FTTH) will also significantly increase the population and reach of these schemes," Clarkson concludes.
For more information, contact Fidelity Security Group, +27 (0)11 763 9000, danielmo@fidelitysecurity.co.za, www.fidelitysecurity.co.za
Credit(s)
Further reading:
Where are your crown jewels?
June 2019, Wolfpack Information Risk , Commercial (Industry), Cyber Security, Security Services & Risk Management
Understanding what data they store and analyse is gaining increasing urgency for organisations that are now accountable to new(ish) privacy regulations such as the GDPR and our PoPIA.
Read more...
---
Changing of the guard, AI style
June 2019, Active Track, Technews Publishing , Integrated Solutions, Security Services & Risk Management
Active Track is launching a raft of new AI-based products and services with which it intends to turn the security world as we know it on its head.
Read more...
---
Network cameras with strobe light and alarm
June 2019, Hikvision South Africa , Perimeter Security, Alarms & Intruder Detection
Hikvision has introduced the new AcuSense network camera series to its EasyIP 4.0 security solutions, featuring a strobe light and an audio alarm.
Read more...
---
Enhancing perimeter security with video
June 2019, Pelco by Schneider Electric , CCTV, Surveillance & Remote Monitoring, Perimeter Security, Alarms & Intruder Detection
Securing perimeters, whether they surround an airport, seaport, or an oil and gas facility, require a layered approach.
Read more...
---
Partnership to reduce farm violence and agricultural crime
June 2019, Fidelity ADT Security , News, Security Services & Risk Management, Agriculture (Industry)
Agri SA has partnered with Fidelity ADT, a subsidiary of the Fidelity Services Group, to offer a range of services and products to its members and the rural community.
Read more...
---
Intrusion detection with visual ­verification
June 2019, Secutel Technologies , Perimeter Security, Alarms & Intruder Detection, Integrated Solutions, Products
Secutel Technologies' Visual Verifier is an effective intrusion system designed specifically to accommodate for low bandwidth availability and low power usage.
Read more...
---
Password awareness critical
June 2019, Kaspersky Lab , Cyber Security, Security Services & Risk Management
A recent study revealed that digital identity data and information holds significant value to cybercriminals – who craft ways of gaining this data and exploit it on the dark Web for as little as $50.
Read more...
---
Fully automated cash logistics
June 2019 , News, Security Services & Risk Management
Cash management company, Izicash, announced its adoption of Transtrack, a software solution, supported by a South African company, AllCash, which streamlines the cash logistics process.
Read more...
---
Throwing the book at qualification fraud
June 2019, LexisNexis , News, Security Services & Risk Management
Until now, qualification fraud has not been punishable by law. However, this is set to change with the introduction of the National Qualifications Amendment Bill.
Read more...
---
A secure home on your phone
June 2019, Fidelity ADT Security , Home Security, Perimeter Security, Alarms & Intruder Detection
The latest offering in home security from Fidelity ADT is a product that gives the customer the control they need over their home security – no matter where they are.
Read more...
---