printer friendly version
An holistic security solution
May 2018 Perimeter Security, Alarms & Intruder Detection, Security Services & Risk Management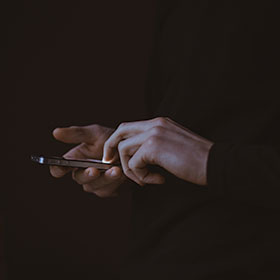 The South African security market is one of the more mature and unique security industries worldwide. Mature in that its origins as a technology and armed response service go back as far as the 1950s, and unique in that crime in South Africa is higher than many other countries.
Stuart Clarkson.
"This has led to a crime solution that consists of a mix of technology, alarm monitoring and armed response, with innovative products and services to allow South Africans to stay ahead of the crime wave," says Stuart Clarkson, managing executive at Fidelity ADT.
As with many industries, the move is towards harnessing the power of the cellphone. In the South African security market this is leading to innovation in two areas: personal safety and response to the cellphone, and management of security technology from a cellphone, both of which are supported by a 24-hour monitoring station and responded to by armed personnel.
Clarkson says while there are a number of different emergency apps available for cellphones, many of which are free, there remains a question around the effectiveness of a cellphone emergency button sending an alert to nominated contacts, with no professionally coordinated armed response to the user.
"The Fidelity ADT FindU app is a multi-feature emergency button app for smartphones linked to a 24-hour monitoring station and a national footprint of armed response resources. The app can be activated by pressing the panic button, or by shaking the cellphone. The cellphone then emits an audio siren, flashing strobe and records a video at the time of the event. The footage and the phone's coordinates are sent to the monitoring centre, which then calls the phone and facilitates a response," he explains.
Home alarms, which form the first layer of electronic security for many South Africans, have also recently taken steps towards the mobile device technology trend. As one manufacturer described it: "The keypad is moving to your cellphone."
"Alarm systems can now be armed and disarmed and zones bypassed. In more sophisticated solutions, in-home and external video cameras can also be viewed, and even lights and switches can be operated from the phone, wherever you are and whenever you choose," says Clarkson. On some platforms, security scenarios can be programmed to only send alerts on exceptions.
"In many parts of the world self-monitoring of these apps is the norm. Due to the high crime risk in the country, the South African market still requires monitoring of these apps through a security industry-accredited and compliant central monitoring station, with armed response. Fidelity ADT has solutions in this space called Secure Home and Secure Connect. Consumers need to be cautious when looking at technology solutions off the shelf that do not have the facility to be monitored by control rooms, and responded to by armed response service providers," Clarkson adds.
South Africans generally understand that security needs to be layered around their properties and lives. In simple terms, this extends from physical security (like fences, gates and burglar bars), to indoor electronic solutions (like alarm systems with PIRs and door contacts), and external detection devices like beams for early warning.
The next layer beyond this is environmental (neighbourhood) security that includes community CCTV solutions, and more recently licence plate recognition technology that reads vehicle licence plates and has the ability to run the number against databases of suspicious vehicles.
"This upstream approach is aimed at preventing a crime through triggering alerts when the threat is identified in the suburb before an incident can take place. The CCTV systems alone provide limited service, and once again it is the central monitoring centre receiving the alert and acting appropriately to security resources on the ground that offers real value to residents.
"Fidelity ADT has over 100 cameras in neighbourhoods across South Africa, in partnership with those communities to assist in reducing crime. The recent expansion of Fibre to The Home (FTTH) will also significantly increase the population and reach of these schemes," Clarkson concludes.
For more information, contact Fidelity Security Group, +27 (0)11 763 9000, danielmo@fidelitysecurity.co.za, www.fidelitysecurity.co.za
Credit(s)
Further reading:
New alarm solutions
Issue 2 2020, Hikvision South Africa , Perimeter Security, Alarms & Intruder Detection
Hikvision has created a broad portfolio of alarm solutions that are sophisticated, automated, and fit for purpose.
Read more...
---
The end of blind alarms
Issue 2 2020 , Perimeter Security, Alarms & Intruder Detection
Today's alarms should be supplemented by visual verification to ensure that guards are not dispatched to false alarms, wasting time and money.
Read more...
---
Video and audio convergence
Issue 1 2020, Hikvision South Africa , Perimeter Security, Alarms & Intruder Detection
Hikvision has introduced its video and audio convergence solution to the market, featuring an innovative real-time intrusion deterrent feature.
Read more...
---
From physical security to cybersecurity
Access & Identity Management Handbook 2020, Genetec , Cyber Security, Security Services & Risk Management
Genetec discusses the security-of-security concept as a means to protect cameras, door controllers and other physical security devices and systems against cybercriminal activity.
Read more...
---
Biometrics in identity
Access & Identity Management Handbook 2020 , Access Control & Identity Management, Security Services & Risk Management
With multiple identity providers offering to manage digital identities for the general public, the root identity – the single sovereign trusted identity upon which all others are based – must start with government.
Read more...
---
Securing perimeters of secure locations
November 2019, Axis Communications SA, Modular Communications, Hikvision South Africa, Nemtek Electric Fencing Products, Technews Publishing, Stafix , Government and Parastatal (Industry), Perimeter Security, Alarms & Intruder Detection, Integrated Solutions
Hi-Tech Security Solutions asked a number of companies offering perimeter security solutions for their insights into protecting the boundaries of national key points.
Read more...
---
Utility outages: Are you looking at the big picture?
October 2019 , Perimeter Security, Alarms & Intruder Detection
We have to start thinking about, and laying plans for, the real possibility that the whole grid is somehow compromised.
Read more...
---
ContinuitySA offers ISO 22301 Lead Implementer course
October 2019, ContinuitySA , Training & Education, Security Services & Risk Management, Transport (Industry)
ContinuitySA is once again offer its five-day Certified ISO 22301 Lead Implementer course on 18-22 November 2019 at the company's Midrand facility.
Read more...
---
Preparing your data for PoPI
September 2019 , IT infrastructure, Security Services & Risk Management
When it comes to protecting any information, the way data is secured across the value chain needs to be addressed.
Read more...
---
Perimeter protection in Ghana
October 2019, AcoustAlert , Mining (Industry), Perimeter Security, Alarms & Intruder Detection
A gold mine in Ghana has erected a dual fence with AcoustAlert PIDS fence detection on both inner and outer fence lines.
Read more...
---