printer friendly version
An holistic security solution
May 2018 Perimeter Security, Alarms & Intruder Detection, Security Services & Risk Management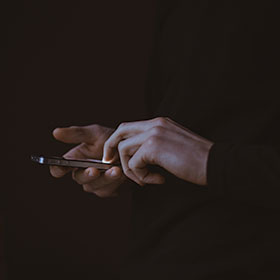 The South African security market is one of the more mature and unique security industries worldwide. Mature in that its origins as a technology and armed response service go back as far as the 1950s, and unique in that crime in South Africa is higher than many other countries.
Stuart Clarkson.
"This has led to a crime solution that consists of a mix of technology, alarm monitoring and armed response, with innovative products and services to allow South Africans to stay ahead of the crime wave," says Stuart Clarkson, managing executive at Fidelity ADT.
As with many industries, the move is towards harnessing the power of the cellphone. In the South African security market this is leading to innovation in two areas: personal safety and response to the cellphone, and management of security technology from a cellphone, both of which are supported by a 24-hour monitoring station and responded to by armed personnel.
Clarkson says while there are a number of different emergency apps available for cellphones, many of which are free, there remains a question around the effectiveness of a cellphone emergency button sending an alert to nominated contacts, with no professionally coordinated armed response to the user.
"The Fidelity ADT FindU app is a multi-feature emergency button app for smartphones linked to a 24-hour monitoring station and a national footprint of armed response resources. The app can be activated by pressing the panic button, or by shaking the cellphone. The cellphone then emits an audio siren, flashing strobe and records a video at the time of the event. The footage and the phone's coordinates are sent to the monitoring centre, which then calls the phone and facilitates a response," he explains.
Home alarms, which form the first layer of electronic security for many South Africans, have also recently taken steps towards the mobile device technology trend. As one manufacturer described it: "The keypad is moving to your cellphone."
"Alarm systems can now be armed and disarmed and zones bypassed. In more sophisticated solutions, in-home and external video cameras can also be viewed, and even lights and switches can be operated from the phone, wherever you are and whenever you choose," says Clarkson. On some platforms, security scenarios can be programmed to only send alerts on exceptions.
"In many parts of the world self-monitoring of these apps is the norm. Due to the high crime risk in the country, the South African market still requires monitoring of these apps through a security industry-accredited and compliant central monitoring station, with armed response. Fidelity ADT has solutions in this space called Secure Home and Secure Connect. Consumers need to be cautious when looking at technology solutions off the shelf that do not have the facility to be monitored by control rooms, and responded to by armed response service providers," Clarkson adds.
South Africans generally understand that security needs to be layered around their properties and lives. In simple terms, this extends from physical security (like fences, gates and burglar bars), to indoor electronic solutions (like alarm systems with PIRs and door contacts), and external detection devices like beams for early warning.
The next layer beyond this is environmental (neighbourhood) security that includes community CCTV solutions, and more recently licence plate recognition technology that reads vehicle licence plates and has the ability to run the number against databases of suspicious vehicles.
"This upstream approach is aimed at preventing a crime through triggering alerts when the threat is identified in the suburb before an incident can take place. The CCTV systems alone provide limited service, and once again it is the central monitoring centre receiving the alert and acting appropriately to security resources on the ground that offers real value to residents.
"Fidelity ADT has over 100 cameras in neighbourhoods across South Africa, in partnership with those communities to assist in reducing crime. The recent expansion of Fibre to The Home (FTTH) will also significantly increase the population and reach of these schemes," Clarkson concludes.
For more information, contact Fidelity Security Group, +27 (0)11 763 9000, [email protected], www.fidelitysecurity.co.za
Credit(s)
Further reading:
The components of and need for cyber resilience
Cyber Security Security Services & Risk Management
Organisations need to implement a comprehensive cyber resilience solution with data protection, backup, disaster recovery and business continuity to protect against ever-more complex and rising cyberthreats.
Read more...
---
Is the smoke beginning to clear for password security?
Access Control & Identity Management Security Services & Risk Management
The password problem is the result of bad habits, and they can be hard to break. But ask anyone that has done it and they will not tire of telling you the benefits.
Read more...
---
The benefits of investing in whole-house surge protection
Smart Home Automation Security Services & Risk Management Residential Estate (Industry)
When you consider that the potential for equipment damage can run well into the hundreds of thousands of rands, whole-house surge protection is a worthwhile expense.
Read more...
---
Are you your insider threat?
Technews Publishing Editor's Choice Security Services & Risk Management Commercial (Industry)
Insider threats are a critical aspect of risk management today, but what happens when it is the owner of the company acting fraudulently and making sure none of his staff can catch him?
Read more...
---
GJD announces new SMT Machine
News Perimeter Security, Alarms & Intruder Detection
GJD will now be able to complete the manufacture of its products in-house, and thereby significantly decrease the business' carbon footprint while increasing employment opportunities.
Read more...
---
Passion, drive and hard work
Technews Publishing Editor's Choice CCTV, Surveillance & Remote Monitoring Security Services & Risk Management
Colleen Glaeser is a leader in the security market, having made her mark in the male-dominated security industry through determination and hard work, along with a vision of making the world a safer place.
Read more...
---
How to react in an armed robbery or home invasion
Fidelity Services Group Security Services & Risk Management News
How you react when faced with a nervous, gun-toting criminal can save your life, or cost you your life; all family members need to know what to do in such circumstances.
Read more...
---
360-degree perimeter view
Bosch Building Technologies CCTV, Surveillance & Remote Monitoring Perimeter Security, Alarms & Intruder Detection
Bosch introduces MIC IP fusion 9000i 9 mm camera to provide operators with 360-degree perimeter view in 30 seconds , in order to to maximise situational awareness.
Read more...
---
Manage reckless driving while speed cameras are offline
Transport (Industry) Security Services & Risk Management
Motorists in Johannesburg have not been fined for infringing the law for almost a year, because the city hasn't had any functioning speed cameras since May 2021.
Read more...
---
Olarm launches the Olarm PRO 4G communicator
Olarm Technews Publishing Perimeter Security, Alarms & Intruder Detection
At Securex 2022, Olarm announced the release of a new 4G/LTE version of its Olarm PRO smart communicator aimed at global and rural markets.
Read more...
---