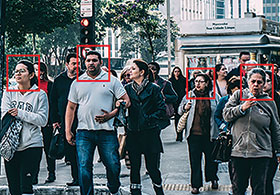 Arteco
Securex 2018 Preview, CCTV, Surveillance & Remote Monitoring, Asset Management, EAS, RFID, Security Services & Risk Management
Arteco will once again be at Securex demonstrating three new components of its video management platform. Arteco Analytics Extreme is a set of advanced video analysis plug-ins designed to meet retail and security manager requirements. Arteco Analytics Extreme is available in two versions, both exclusively for Arteco Extreme VEMS.
Arteco Marketing Platform is a valuable solution for any retail environment because it allows organisations to boost business intelligence, mitigate risk, streamline front-end training and provide stakeholders with a better picture of customer demographics, advanced asset tracking devices and marketing data. AMP is a web-based solution, allowing clients to constantly monitor activities at any time and place via Arteco NEXT and portable devices such as smartphones and tablets.
Arteco Face Recognition delivers rapid, accurate and scalable face recognition capabilities to meet evolving security and safety needs. Designed to be easily deployed and managed, AFR's accuracy and reliability empowers video surveillance deployments in multiple environments.
Fully integrated into the Arteco NEXT video event management solution, AFR evaluates video from multiple video streams and supports today's most prevalent video formats.