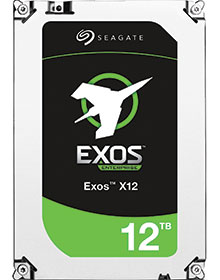 Seagate
Securex 2018 Preview, CCTV, Surveillance & Remote Monitoring, Security Services & Risk Management, Products
In line with its participation at Securex 2018, Seagate has announced that it will be showcasing the SkyHawk AI, the very first drive created specifically for artificial intelligence (AI)-enabled video surveillance solutions.
Seagate has been at the cutting edge of surveillance technology for over a decade, paving the way for a higher performing and more reliable surveillance system. With data growth expected to rise exponentially in the future the company will continue to enable and manage the industry's developments, supporting customers' ever growing data requirements and ensuring the market is well equipped to handle the demands of advanced security systems, while maintaining the highest levels of performance.
At Securex 2018, Seagate will also organise demonstrations of the SkyHawk portfolio, along with solutions from partners Hikvision and Dahua. In addition to the SkyHawk AI, the high-capacity 10 TB Guardian Series, purpose-built to help customers better manage and move huge amounts of digital data they consume and create; and the 12 TB Exos X12, specifically designed to work in highly scalable environments requiring low power consumption and weight, will also be exhibited.