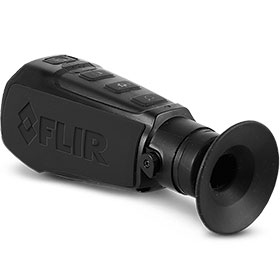 TeleEye South Africa
Securex 2018 Preview, CCTV, Surveillance & Remote Monitoring, Perimeter Security, Alarms & Intruder Detection, Security Services & Risk Management
It is well known that farm attacks and farm murders are increasing at an alarming rate in South Africa. According to Afriforum's latest stats, 156 commercial farmers are murdered per 100 000 people. There has been an increase in farm killings, making it 4.5% more likely that a commercial farmer is going to be murdered out of the South African population.
Fortunately for South African farmers, TeleEye South Africa offers a range military pedigree land-based, mobile and airborne technologies to help farmers secure their most valuable assets. TeleEye has put together a list of the five leading security technologies to help farmers secure their environments.
• Portable and mobile thermal and night vision surveillance
• UAV and manned aircraft thermal surveillance systems
• Fixed long-range thermal imaging
• Ground-based radar systems
• Buried and boundary-mounted detection devices.
TeleEye is a distributors of brands such as FLIR Systems, Opgal, DJI Enterprise drones, Elta & Magos radar systems, RBTec detection products and a host of well-known optical imaging security products.