printer friendly version
Cyber complacency is real
April 2018 Editor's Choice, Cyber Security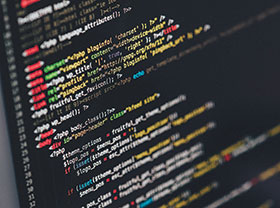 CA Southern Africa has announced that Veracode has released new research, revealing the widening gap between software creation and software security, with the rush to innovate outpacing the urgency to secure the process.
The 'Securing the Digital Economy' report highlights how investment in software and digital transformation is rapidly accelerating, with around one in five business leaders indicating that their software budget had increased 50 percent or more over the past three years to support digital transformation projects. However, the increased software development investment has not translated to greater security budgets or awareness of the security risks insecure software introduces: only 50 percent of business leaders surveyed understand the risk that vulnerable software poses to their business.
CA Veracode commissioned YouGov to survey 1403 business leaders across Britain (653), the US (506) and Germany (244) about their company's digital transformation initiatives and understanding of cybersecurity. The polling was conducted online over a nine-day period between September 25 and October 4, 2017.
The report indicates that 25 percent of all business leaders surveyed in Britain and US report that they do not understand any of these common cybersecurity threats:
• Vulnerable software.
• Ransomware.
• Vulnerable open source components.
• Phishing attacks.
• Malicious employee activity.
• DDoS attacks.
Not aware of high-profile cyber-attacks
The lack of understanding around cyber risk may be attributed, in part, to a lack of awareness of successful cyber-attacks and their causes. Because business leaders are unaware of either the breaches themselves or the underlying causes, they are not compelled to learn about or defend against similar threats their company could face. For example:
• Despite being highly publicised and causing several high-level executives to lose their jobs and the ex-CEO being forced to testify to the US Congress, only five percent of all business leaders surveyed indicated the Equifax breach prompted them to rethink their current business's approach to cybersecurity;
• Only one-third of business leaders surveyed had heard of the global WannaCry ransomware attack, although awareness was greater among British business leaders at 40 percent. Just one in 10 reported it led them to rethink their approach to cybersecurity;
• Fifteen percent of business leaders surveyed in Britain and 19 percent of German business leaders had not heard of any of the high-­profile cyberattacks listed in the survey, while just under half of all US, GB and German respondents reported cyberattacks have not led their current business to rethink or update their cybersecurity approach.
We are seeing some shift in awareness, of the 33 percent who indicated that a cyber-attack on another company had led their business to rethink its approach to cybersecurity, many have either taken steps to improve their software security or plan to over the next 12 months.
More than one-third (34 percent) have or will over the next 12 months, start scanning or already scan more regularly for vulnerabilities in software; while one-fifth either have or will set security thresholds for software built by third-party providers and for all commercial out-of-the-box applications (22 percent and 20 percent, respectively).
While there may be some shift in awareness, not all business leaders have woken up to the risks of the evolving cyber threat landscape. One-third of business leaders surveyed revealed that they plan to take no new steps to improve their organisations' overall cybersecurity in the next 12 months.
"Digital transformation presents both massive opportunity to innovate and significant security risks, with 77 percent of applications having at least one vulnerability when first scanned, which could be exploited to inject ransomware or steal data," says Jaco Greyling, chief technology officer, DevOps solutions, CA Southern Africa.
Many business leaders have yet to fully grasp the most common cyber threats to their business, nor are they keeping up with some of the most catastrophic cyber events of our time. We need to bridge this disconnect between business leaders and the cybersecurity threat: without greater awareness of the threats and what is needed to defend against them, their company could easily be the next headline."
Executives will act when you talk about the personal risk
While high profile breaches do not in themselves prompt great change in behaviour, when confronted with the possibility of personal accountability in the event of a breach, executives are more likely to take action. More than a third of the business leaders surveyed said the personal risk to executives outstripped compliance as a driver for board members.
Articulating the potential brand damage for senior executives from a data breach and the risk to their job security, was recommended by 38 percent and 35 percent of business leaders surveyed, respectively, as a way to engage a board on cybersecurity, compared to just 29 percent who suggested that highlighting the potential fines of data protection regulations, like GDPR.
Download the Securing the Digital Economy report at https://info.veracode.com/securing-the-digital-economy-survey-report-resources.html, or view the report infographic at https://info.veracode.com/securing-the-digital-economy-infographic-resources.html.
For more information, contact CA Southern Africa, +27 (0)11 417 8594, [email protected]
Credit(s)
Further reading:
Hikvision aims for solutions
Technews Publishing Hikvision South Africa Editor's Choice CCTV, Surveillance & Remote Monitoring News Integrated Solutions Conferences & Events
Hikvision recently held a roadshow titled Industry X, where the company highlighted its latest products and solutions, supported by partners and distributors.
Read more...
---
Reliable, low-maintenance video appliances
Technews Publishing Editor's Choice CCTV, Surveillance & Remote Monitoring News IT infrastructure Products
Symetrix, part of the Agera Group, has added the AES range of video recording servers, storage appliances and workstations to its portfolio.
Read more...
---
Technology and the future of security installation in South Africa
Editor's Choice Integrated Solutions Security Services & Risk Management
What are the technologies and trends shaping installation, service and maintenance teams globally, and how will they shape South African businesses today and in the future?
Read more...
---
Upgraded security and AI monitoring at upmarket estate
Watcher Surveillance Solutions Editor's Choice CCTV, Surveillance & Remote Monitoring Integrated Solutions Residential Estate (Industry)
Estate upgrades and enhances its security through a partnership between surveillance specialist Watcher and the incumbent guarding company.
Read more...
---
The technology wave implications for staff mismatches in control rooms
Leaderware Editor's Choice Security Services & Risk Management
An industry habit of looking at control rooms through a physical security lens has increasingly left clients and staff at a disadvantage in keeping up with control room technology and demands.
Read more...
---
Resilience is a collaborative effort
Technews Publishing Editor's Choice
Cyber resilience is not an 'IT thing'; Wayne Olsen says it is an enterprise-wide risk strategy that involves collaboration, lots of collaboration.
Read more...
---
The challenge of data safety and availability
Technews Publishing Editor's Choice Cyber Security
Veeam offers backup and recovery software that presents the user with one interface to manage backups to and from almost any platform.
Read more...
---
Cold chain integrity in real time
Technews Publishing Editor's Choice Asset Management, EAS, RFID IT infrastructure Transport (Industry) Logistics (Industry)
DeltaTrak offers real-time farm-to-fork IoT monitoring of the cold chain to ensure every step of the journey is recorded and verifiable via the cloud.
Read more...
---
Nomad launches early adopter programme
Editor's Choice News Integrated Solutions Smart Home Automation
Participants in Nomad's Early Adopter Programme will receive 10% of their volume order to facilitate testing before the commercial launch later this year.
Read more...
---
Adopting a cyber-secure mindset
Security Services & Risk Management Cyber Security
Adopting a cybersecure mindset is the key to mitigating the risk of falling victim to the growing cybercrime pandemic.
Read more...
---