printer friendly version
Does hybrid deliver analogue value and IP benefits?
CCTV Handbook 2013
CCTV, Surveillance & Remote Monitoring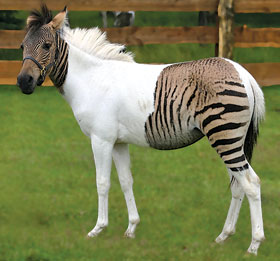 With the debate on the merits of analogue versus IP cameras showing no sign of abating, it's understandable that many consumers are anxious about committing to new or upgraded CCTV systems.
Zane Greeff, technical director at Elvey Security Technologies, says the technology in this particular arena has progressed at a rapid rate in recent years, leaving the average person confused and frustrated. "End users need to be able to distinguish between the various benefits and shortcomings of their current analogue systems in order to be able to make the right upgrade decisions going forward.
"The starting point to making sense of the subject is to recognise that while IP (Internet protocol) technology is being exalted as the ultimate in image quality, analogue technology is tried, tested, and in use by the majority of end users. Analogue CCTV has long delivered acceptable results in the areas of basic staff and visitor surveillance, the reduction of stock shrinkage and the monitoring of specific high risk areas, as a result of which many customers question the need to upgrade their systems to IP when their existing infrastructure supports analogue."
Future proof
One of the many benefits of moving over to IP, according to Greeff, is that it essentially future-proofs one's business. Sensitive to the need for businesses to watch their bottom lines in the current economic downturn, he suggests hybridising pre-existing installations.
"Hybrid systems, in fact, offer the best of both worlds," he says. "The use of analogue and IP cameras simultaneously is a tailor-made solution for a country like South Africa, where the small business sector is growing rapidly. Such growth will lead to the natural expansion of properties, warehouses and office space, which will in turn create a gap in existing security installations. A hybrid system, which would likely comprise an existing CCTV analogue system and infrastructure with IP cameras that would operate through a hybrid DVR, will easily bridge that gap while saving the end user a lot of money, too."
His suggestion to owners of existing analogue systems, whose DVRs (digital video recorders) need replacing due to functionality problems or insufficient recording space, is therefore to opt for a hybrid DVR. Hybrid DVRs are capable of using both analogue and digital cameras. IP cameras produce crisper, higher resolution pictures as a result of the terminology having moved away from television lines to megapixels. Chip set technology is behind the number of megapixels in a picture and accordingly the sharpness required to identify criminals and solve crimes. And because IP megapixel quality is constantly being improved, one can look ­forward to the ever-increasing ­quality of facial recognition and other video analytics.
IP benefits
Hybrid technology is also being used with great effect in control rooms, he continues. "Hybrid video analytics are far more reliable than human beings, who have limited concentration spans. Research has shown that the efficiency level of the average CCTV operator drops dramatically after about 20 minutes, to the point where they are only taking in about 5% of the information on screen. Video analytics, on the other hand, never tire."
Further, the addition of IP security cameras to analogue networks allows control room staff to quickly and accurately analyse images and video footage for specific data such as behaviour patterns and perimeter violations. It also enables digitised audiovisual streams to be sent to and viewed from anywhere in the world, notes Greeff. "From people counting and licence plate recognition to the ability to adjust automatically to lighting and discriminatory conditions, this technology, which also reduces data storage requirements and costs, is being used throughout the world by government, retail, business, industry and manufacturing sectors. IP also outperforms analogue when it comes to distance," says Greeff. One of the shortcomings of analogue installations is distance. An analogue RG59 cable is vulnerable to picture interference, which can severely hamper security operations. This is especially relevant when it comes to the natural expansion of properties, warehouses and office space.
Simple and cost-effective to add to pre-existing networks, IP cameras are also the answer to the need to transmit video in digital form to and from the Internet and other e-mail clients, he adds. All that's required for power, video and sound is a PoE (Power over Ethernet) cable, thereby removing the need for a power supply close to the camera source, as is the case for analogue cameras.
For more information contact Elvey Security Technologies, +27 (0)11 401 6700, [email protected], www.elvey.co.za
Credit(s)
Further reading:
Hikvision unveils first 'True 8K' NVRs
Hikvision South Africa CCTV, Surveillance & Remote Monitoring Products
The new M-Series NVRs can be used with a host of Hikvision cameras, and are ideal for environments where a wide field of view and extremely high image resolution are needed.
Read more...
---
AI in video analytics
CCTV, Surveillance & Remote Monitoring Integrated Solutions
AI (artificial intelligence), has been developed and debated ever since the first computers were invented, and while the most revolutionary incarnations are not yet here, AI-based technologies are widely used today.
Read more...
---
Milestone flies a Kite for small businesses
Milestone Systems CCTV, Surveillance & Remote Monitoring
Milestone Systems introduces Milestone Kite for small to medium-sized businesses and organisations, supporting 6000+ camera models from 100+ manufacturers.
Read more...
---
Railway AI-enabled video analytics
Rugged Interconnect Technologies CCTV, Surveillance & Remote Monitoring
The Rugged Computing Group has announced the AVA-RAGX, a fanless AIoT video analytics platform for railway applications, paired with Nvidia's Jetson AGX Xavier platform.
Read more...
---
No supply chain delays from Germany
Dallmeier Electronic Southern Africa News CCTV, Surveillance & Remote Monitoring Products
Dallmeier announces that its complete Domera single-sensor camera family is available without delivery problems for installers and channel partners.
Read more...
---
Hikvision releases eDVR Series with eSSD technology
Hikvision South Africa CCTV, Surveillance & Remote Monitoring Products
Hikvision recently added the eDVR Series to its expanding portfolio of security solutions for SMBs, offering compact, durable, easy-to-use and energy-efficient solutions.
Read more...
---
Axis announces W101 body-worn camera
Products CCTV, Surveillance & Remote Monitoring
Axis Communications has designed a body-worn camera, the Axis W101, that has an operating time of up to 17 hours with over 12 hours at 1080p.
Read more...
---
Adding value to SMB applications
Hikvision South Africa CCTV, Surveillance & Remote Monitoring Products
Hikvision designed its PT cameras to provide affordable choices for SMBs, and to pave the way to easy installation and reliable security with flexibility and convenience.
Read more...
---
Successful show for body-worn tech
Elvey Security Technologies Residential Estate (Industry)
Moving beyond products to full cybersecurity service for residential estates.
Read more...
---
Driving reliable wireless security
Elvey Security Technologies Perimeter Security, Alarms & Intruder Detection Industrial (Industry) Products
Ajax wireless technology provides reliable system to provide uncompromising perimeter intruder detection for security at vehicle manufacturing plant.
Read more...
---