printer friendly version
Infrastructure in a virtual box
April 2018 Security Services & Risk Management, Integrated Solutions, IT infrastructure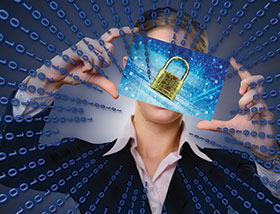 The idea of selling cloud or hosted services is nothing new today as there are many companies, big and small, selling various cloud flavours along with 'as-a-service' solutions. One South African company that has taken a different approach to the cloud business is Routed Hosting.
Routed is less than two years old and sees itself as an 'infrastructure-as-a-service wholesaler', according to the company's Benjamin Coetzer. Routed does not simply sell space in a data centre, it offers highly secure, fault tolerant and redundant cloud services, as if it were selling a virtual data centre. Its solutions are sold to enterprise customers as well as managed service providers (MSP) and Internet service providers (ISP), which then sell their service on to their clients.
What makes Routed different in the market is the security and reliability of its offering, which is built on a VMWare hosted environment. VMWare makes software that allows one to create virtual machines made up of components of your data centre, server or PC. For example, using a virtual machine (VM) on your PC would see you allocating a certain amount of memory to the VM and running another operating system in it, completely separate from the base operating system.
The same applies to server environments. For example, a client could ask Routed for a server or solution with a specific configuration made up of storage, memory, processing power and so forth. The client then gets their own virtual server built with VMWare to those specifications which they use for their own workloads or adapt to sell to their customers.
The benefit of this type of solution, according to Coetzer, is that VMWare offers a very secure solution. Its NSX network virtualisation and security platform allows for not only virtualisation or data centres, but also offers the security required to ensure each VM user is secure (isolated) in their own environment.
According to the VMWare website, "NSX delivers a completely new operational model for networking that forms the foundation of the Software-Defined Data Centre (SDDC). … NSX enables the creation of entire networks in software and embeds them in the hypervisor layer, abstracted from the underlying physical hardware. All network components can be provisioned in minutes, without the need to modify the application. Micro-segmentation and granular security are delivered to the individual workload."
The customer therefore obtains an 'out-of-the-box' virtual data centre (of whatever size they require), without having to have the technical or VMWare skills on board. All the client requires is an administrator who can manage the system from a desktop console, assign user rights, manage the firewall and backups and so on. The 'data centre' itself is run and managed by Routed, which ensures the system performs as specified.
Routed makes use of data centres in Cape Town and Johannesburg and the system will by default replicate customers' virtual data centre between the two. There are different tiers of resilience the user can choose from, allowing them to adapt the solution to their requirements.
The storage in the package is managed by a NetApp system, which adds additional security and reliability to the storage portion of the Routed solution.
As for the physical data centre, Routed has bought space in Teraco's data centres, which is ISO 27001 compliant and therefore has the required physical security processes in place to protect the physical hardware (using CCTV, access control etc.). This ensures nobody can simply walk into Teraco's data centre and mess around with your servers. Coetzer says the physical security component is often an overlooked part of IT security.
In addition, Routed's hardware within the data centres is also protected with independent security measures to ensure technicians can't simply log into the system to make changes. For example, two-factor authentication has been implemented on all interfaces for everyone in the organisation. The network between the system and the client's system is also secured, even if access is via the Internet – although this is not always the recommended option.
Routed offers a solution that offers the performance clients want, along with the security required in today's volatile cybersecurity environments. The cybersecurity infrastructure Routed has in place incorporates a variety of systems to ensure all the bases are covered. Again, the level of customer involvement in the security function is adaptable, depending on what skills the client has in-house.
Although the company is less than two years old, Routed has seen good uptake of its offerings from customers who don't want to have to add to their own data centres, as well as companies wanting a highly resilient and available data centre (and a data centre that can be adapted to changing requirements). Coetzer says the Routed option externalises the risk for companies which now have the resources they need without the hardware and software hassles – and they don't have to worry what will happen if their internal IT expert leaves.
For more information, contact Routed Hosting, www.routed.co.za
Further reading:
Keeping our changing environment secure
August 2019 , Editor's Choice, Security Services & Risk Management
For a crime to take place there needs to be a victim and a criminal who sees an opportunity. For a cybercrime to take place we need the same set of circumstances.
Read more...
---
Augmented security with drones
August 2019, Drone Guards , Editor's Choice, Integrated Solutions
Drone Guards is moving into an untapped market of using drones to secure residential estates and other high-value assets such as mines, farms and commercial properties.
Read more...
---
The importance of real security risk assessments
August 2019, Sentinel Risk Management , Editor's Choice, Security Services & Risk Management, Residential Estate (Industry)
Andy Lawler, MD, Sentinel Risk Management, says a security risk assessment is an onerous task, but is not something estates can consider optional or a luxury item anymore.
Read more...
---
Risk assessment or product placement?
August 2019, Technews Publishing, Alwinco, SMC - Security Management Consultants , Editor's Choice, Security Services & Risk Management, Residential Estate (Industry)
Hi-tech security solutions asked a couple of experts to provide estate managers and security managers with some insights into what a 'real' risk assessment includes.
Read more...
---
10 things to consider when shopping for a VMS
August 2019, Genetec , CCTV, Surveillance & Remote Monitoring, Integrated Solutions
Today's video management systems (VMS) provide a wide range of tools and capabilities that help make security personnel more efficient by allowing them to focus on what really matters.
Read more...
---
How far are we really at with artificial intelligence?
August 2019, Axis Communications SA , Editor's Choice, CCTV, Surveillance & Remote Monitoring, IT infrastructure, Residential Estate (Industry)
Justin Ludik unpacks exactly how far AI has come and what it potentially can do for society and more importantly, surveillance.
Read more...
---
Residential security – caveat emptor
August 2019, Stafix , Integrated Solutions, Security Services & Risk Management
When it comes to improving your property's security, make sure you take all the options into account as you build a layered approach to keeping people safe and assets secured.
Read more...
---
Ensuring your electric fence is compliant
August 2019, Stafix , Perimeter Security, Alarms & Intruder Detection, Security Services & Risk Management
A challenge facing both existing and potentially new perimeter electric fence installations is how to economically meet the legal requirements required in the SANS 10222-3:2016 standards document.
Read more...
---
Renewable energy for estates and homes
August 2019, Drensky Technologies, Technews Publishing, Specialised Battery Systems , Security Services & Risk Management
While individual homeowners might choose to install solar photovoltaic (PV) systems for when there's load shedding or a power failure, for an entire estate to harness its energy requirements from solar, and particularly their crucial security systems, would require that a large area of the property be dedicated to solar panels.
Read more...
---
Insuring thatched roofs against lightning
August 2019, DEHN Africa , Security Services & Risk Management
Considering South Africa's very high lightning flash density statistics, and the popular trend all over the country to use aesthetically pleasing thatched roofs for residential as well as commercial buildings, a fit-for-purpose offering has been introduced by DEHN Africa.
Read more...
---