printer friendly version
Infrastructure in a virtual box
April 2018 Security Services & Risk Management, Integrated Solutions, IT infrastructure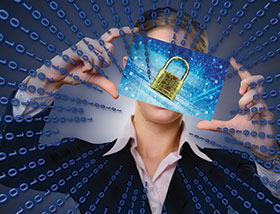 The idea of selling cloud or hosted services is nothing new today as there are many companies, big and small, selling various cloud flavours along with 'as-a-service' solutions. One South African company that has taken a different approach to the cloud business is Routed Hosting.
Routed is less than two years old and sees itself as an 'infrastructure-as-a-service wholesaler', according to the company's Benjamin Coetzer. Routed does not simply sell space in a data centre, it offers highly secure, fault tolerant and redundant cloud services, as if it were selling a virtual data centre. Its solutions are sold to enterprise customers as well as managed service providers (MSP) and Internet service providers (ISP), which then sell their service on to their clients.
What makes Routed different in the market is the security and reliability of its offering, which is built on a VMWare hosted environment. VMWare makes software that allows one to create virtual machines made up of components of your data centre, server or PC. For example, using a virtual machine (VM) on your PC would see you allocating a certain amount of memory to the VM and running another operating system in it, completely separate from the base operating system.
The same applies to server environments. For example, a client could ask Routed for a server or solution with a specific configuration made up of storage, memory, processing power and so forth. The client then gets their own virtual server built with VMWare to those specifications which they use for their own workloads or adapt to sell to their customers.
The benefit of this type of solution, according to Coetzer, is that VMWare offers a very secure solution. Its NSX network virtualisation and security platform allows for not only virtualisation or data centres, but also offers the security required to ensure each VM user is secure (isolated) in their own environment.
According to the VMWare website, "NSX delivers a completely new operational model for networking that forms the foundation of the Software-Defined Data Centre (SDDC). … NSX enables the creation of entire networks in software and embeds them in the hypervisor layer, abstracted from the underlying physical hardware. All network components can be provisioned in minutes, without the need to modify the application. Micro-segmentation and granular security are delivered to the individual workload."
The customer therefore obtains an 'out-of-the-box' virtual data centre (of whatever size they require), without having to have the technical or VMWare skills on board. All the client requires is an administrator who can manage the system from a desktop console, assign user rights, manage the firewall and backups and so on. The 'data centre' itself is run and managed by Routed, which ensures the system performs as specified.
Routed makes use of data centres in Cape Town and Johannesburg and the system will by default replicate customers' virtual data centre between the two. There are different tiers of resilience the user can choose from, allowing them to adapt the solution to their requirements.
The storage in the package is managed by a NetApp system, which adds additional security and reliability to the storage portion of the Routed solution.
As for the physical data centre, Routed has bought space in Teraco's data centres, which is ISO 27001 compliant and therefore has the required physical security processes in place to protect the physical hardware (using CCTV, access control etc.). This ensures nobody can simply walk into Teraco's data centre and mess around with your servers. Coetzer says the physical security component is often an overlooked part of IT security.
In addition, Routed's hardware within the data centres is also protected with independent security measures to ensure technicians can't simply log into the system to make changes. For example, two-factor authentication has been implemented on all interfaces for everyone in the organisation. The network between the system and the client's system is also secured, even if access is via the Internet – although this is not always the recommended option.
Routed offers a solution that offers the performance clients want, along with the security required in today's volatile cybersecurity environments. The cybersecurity infrastructure Routed has in place incorporates a variety of systems to ensure all the bases are covered. Again, the level of customer involvement in the security function is adaptable, depending on what skills the client has in-house.
Although the company is less than two years old, Routed has seen good uptake of its offerings from customers who don't want to have to add to their own data centres, as well as companies wanting a highly resilient and available data centre (and a data centre that can be adapted to changing requirements). Coetzer says the Routed option externalises the risk for companies which now have the resources they need without the hardware and software hassles – and they don't have to worry what will happen if their internal IT expert leaves.
For more information, contact Routed Hosting, www.routed.co.za
Further reading:
Meeting compliance obligations
Issue 7 2020 , Security Services & Risk Management
Helping businesses in SA understand and meet their compliance obligations to local regulations.
Read more...
---
The future of the VMS
CCTV Handbook 2020, Technews Publishing, Cathexis Technologies, Arteco Global, XtraVision , Editor's Choice, CCTV, Surveillance & Remote Monitoring, Integrated Solutions
Will AI-enhanced video analytic apps that can be downloaded and installed directly onto cameras take business away from the VMS market?
Read more...
---
Industrialisation or imperialism?
Issue 7 2020 , Security Services & Risk Management
4IR has to be a matter of national agenda; national economic and political sovereignty and national security - necessitating commensurate prioritisation.
Read more...
---
Password vulnerabilities in South Africa
Issue 7 2020, Kaspersky , Security Services & Risk Management
Research from Kaspersky has shown that people are putting their online safety at risk by making bad password decisions and simple password mistakes that may have far-reaching consequences.
Read more...
---
The greatest crime-fighting weapon is predictably
Issue 7 2020 , Security Services & Risk Management
Predictability fuelled by artificial intelligence (AI) and big data has the ability to reduce violent crimes by 25% by 2023 according to Aura.
Read more...
---
PCI DSS can be your PoPIA security blueprint
Issue 6 2020, Galix Group , Security Services & Risk Management
Some of the requirements of PCI DSS can also be used to comply with PoPIA, South Africa's data privacy law.
Read more...
---
Monopoly: AI edition
Issue 6 2020 , Security Services & Risk Management
Due to the inherent nature of artificial intelligence (AI), AI-powered industries naturally tend towards monopolisation.
Read more...
---
eVisa solutions for Botswana
Issue 6 2020 , Security Services & Risk Management
Travelers to Botswana will soon be able to complete visa applications online and ease their entry into the country.
Read more...
---
Three steps to kick-start POPIA compliance
Issue 6 2020 , Security Services & Risk Management
Complying with data privacy, security laws and regulations can be a daunting task for any organisation.
Read more...
---
Digital evidence handling in the cloud
Issue 5 2020 , Security Services & Risk Management
Investigate Xpress is a free, cloud-based digital evidence management solution designed to make police forces more efficient and productive.
Read more...
---