printer friendly version
Knowing who's who
April 2018
Entertainment and Hospitality (Industry)
Entertainment venues, whether it is a stadium, casino or even cinemas, are designed to ensure that as many people as possible are able to come and go freely without feeling like they are under constant surveillance. This makes it difficult for security operations and the venue's ground staff to identify which individuals are on site at any particular time.
From a security perspective, known criminals or troublemakers may be on a blacklist, but that list is only useful in keeping the peace and ensuring everyone has a good time if there is someone looking at the faces of people as they enter the venue. And when considering a casino, for example, Franz Kersten, Panasonic SA's, channel manager says the human resources required to keep an eye on people coming in at any one time is enormous, even if the job is left to operators in a control room – who also have other responsibilities to take care of at the same time.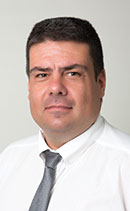 Franz Kersten.
Facing faces
The solution, Kersten says, is to make use of the latest facial recognition solutions to automatically identify those people and then advise your staff that they are on site. Of course, he admits that facial recognition is not a simple function and there are many solutions on the market making promises they can't deliver.
Panasonic recently launched its new facial recognition solution in conjunction with its new i-Pro Extreme camera range. The solution is made up of i-Pro cameras with built-in face matching intelligence, along with Panasonic's FacePro server-based software which has been enhanced with deep learning algorithms to take facial recognition to a new level.
Edge face matching
Kersten explains that the system works as follows: the FacePro software is able to control the i-Pro Extreme cameras settings via intelligent Auto (iA) mode to enable them to get the best shot of people's faces in various conditions. This allows the system to identify faces that are difficult to recognise with conventional technologies, including faces at an angle of up to 45-degrees to the left or right, or 30-degrees up or down, and those partially hidden by sunglasses. The company's 'Best Shot' function ensures that the best image of a face is then sent to the server where it is compared to a database of faces to identify people of interest.
The on-camera face matching can deal with up to eight faces per second. The best image is then sent to the server, saving bandwidth as it does not transmit a video clip, only an image. The server is then able to perform its recognition function on a database of up to five million faces in only three seconds. Furthermore, each server is able to accommodate up to ten cameras.
The accuracy of the system is such that it has been installed at an International Airport's immigration control where it is used to compare the image in people's digital passports with the image taken at the arrival gate. Kersten adds that FacePro can accept images from third-party providers as well as the i-Pro Extreme cameras, ensuring customers are still able to make use of their existing surveillance infrastructure.
More than a blacklist
The possibilities for the new solution from Panasonic goes further than identifying people on a blacklist, however. As an example, Kersten says casinos can also use it to identify high net worth individuals as they arrive so that the venue's staff can meet them as they walk in and ensure they receive VIP treatment.
Similarly, Panasonic also provides automated number plate recognition (ANPR) using the same infrastructure, which can be used to identify VIP visitors as they drive into the location, or any other previously identified people the company wants to know about when they come on site.
For more information, contact Franz Kersten, Panasonic South Africa, +27 (0)11 312 7015, f.kersten@za.panasonic.com, www.panasonic.com
Further reading:
Mount Nelson opts for cloud surveillance
CCTV, Surveillance & Remote Monitoring Entertainment and Hospitality (Industry)
IOT Revolution Technologies, in partnership with MeyCom, will be implementing over 250 cloud driven Verkada cameras at the Belmond Mount Nelson Hotel.
Read more...
---
The house wins with Ajax
Elvey Security Technologies Perimeter Security, Alarms & Intruder Detection Entertainment and Hospitality (Industry)
One of the largest hotel-and-casino complexes in South Africa's North West province needed to increase security on its perimeter, but due to the sheer extent of the site, it was deemed extremely difficult ...
Read more...
---
Video technology can improve crowd management
Dallmeier Electronic Southern Africa CCTV, Surveillance & Remote Monitoring Entertainment and Hospitality (Industry) Products
Stadium operators can use video technology to implement effective crowd management in different areas, avoiding fines, reputational damage and injury or loss of life.
Read more...
---
Penguins enhance fan experience with smart camera applications
CCTV, Surveillance & Remote Monitoring Entertainment and Hospitality (Industry)
The Pittsburgh Penguins are implementing Azena's application platform for smart cameras in their home arena to provide analytics for heatmapping, queue detection and POS data integration to maximise the gameday experience for fans and stadium management
Read more...
---
How to plan a cybersecurity attack response
Duxbury Networking Entertainment and Hospitality (Industry)
After experiencing a breach, organisations often realise they could have avoided a lot of cost, pain and disruption if only they'd had an effective incident response plan in place.
Read more...
---
Comprehensive casino security and surveillance
Gallagher Editor's Choice Access Control & Identity Management Entertainment and Hospitality (Industry)
With approximately 400 million dollars channelled through its facility each week, the casino's concerns include security across multiple points of entry, vendor offices, cashier cages, count room areas and high limit rooms.
Read more...
---
Exercising via mobile
Paxton Access Control & Identity Management Entertainment and Hospitality (Industry)
Rotterdam 24-hour gym installs combined access control and video management system to use free scalable smart credentials and remote site management software.
Read more...
---
Smart technology to get sports fans safely back in stadiums
Axis Communications SA CCTV, Surveillance & Remote Monitoring Integrated Solutions Entertainment and Hospitality (Industry)
While everyone's eager to get back in their seats, stadiums will have to make some significant changes in order to ensure the health and safety of live sports audiences.
Read more...
---
Security enhances entertainment
ZKTeco Entertainment and Hospitality (Industry) Asset Management, EAS, RFID Products
It is of utmost importance that the entertainment sector ensures the best possible security measures for visitors to enjoy the premises in comfort and safety.
Read more...
---
Revolving door at uMhlanga Sands
Turnstar Systems Entertainment and Hospitality (Industry)
Located in the sunny town of uMhlanga Rocks near Durban in KwaZulu-Natal, uMhlanga Sands Resort offers beautiful ocean views, great amenities and easy access to the beach-front promenade.
Read more...
---