printer friendly version
See what's inside
April 2018 Entertainment and Hospitality (Industry), Security Services & Risk Management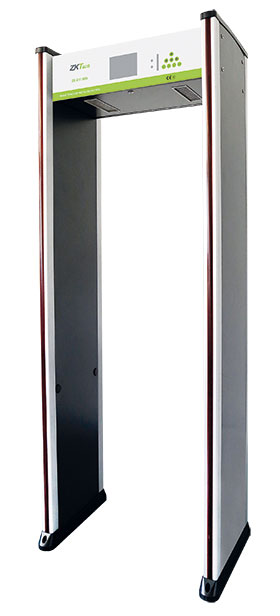 Ensuring the best possible security measure to visitors and for them to enjoy the premises in comfort and safety is important. Therefore, booking in at a resort or hotel does not have to be challenging and should not take time.
With security being paramount, it is more important than ever to invest in the right kind of security X-ray inspection systems. X-ray baggage inspection systems help keep your guests, assets and facility safe. Weapons, explosives and narcotics are just some of the contraband security personnel must deal with. Dangerous goods must be inspected before any guest is allowed entry to your premises or else it could end up in the wrong hands. Arenas and crowded events must be secured to keep both public and VIPs safe. And critical infrastructure around the world must be protected from internal and external intruders looking to do harm.
An X-ray inspection system identifies harmful organic, inorganic and metal materials. Different materials absorb rays at different levels. Security X-ray machines spot dangerous items by looking at the mass density and atomic number of the substances of the materials that pass through it. Metal, organic and inorganic materials show up differently on the screen. Organic items will appear as orange. Generally, explosives are made from organic materials, thus allowing personnel reading the X-ray scanners to identify threats. If an object's mass and density fall within the range of a dangerous material, X-ray scanners will warn the operator of a potential hazardous object.
ZKTeco's X-ray inspection systems increase the operator's ability to identify potential threats; our devices are designed to scan the objects up to a size of 100 × 80 cm and make use of a reliable high quality dual energy X-ray generator. With the superb image algorithm, ZKTeco's X-ray inspection systems could offer clear scanning image, which allows operators to identify potential threat items visually. Also, our X-ray inspection systems are equipped with a lowered conveyor height to make it easier to put the luggage on. ZKTeco's X-ray inspection systems have innovative biometric identify function for operators, improving the security of the system and preventing the operator from forgetting a password.
The way to judge the capability of an X-ray inspection system is to look for what it can offer your staff and facility. You need to ask yourself: is it easy to use? Will I have to train my staff for hours or days? What is the quality of the images? How easily are dangerous items detectable on the screen? How frequently does this machine produce a false alarm? Does this machine shorten inspection time and reduce human error, or is it producing many false positives?
Eliminate the need for human intervention and thus human error by investing in an X-ray inspection system, which will quickly and efficiently detect any unwanted or dangerous items. ZKTeco has a whole range of X-ray inspection systems specifically designed to meet the requirements of airports, customs facilities, prisons, parcel services etc. whenever high security screening is needed.
For more information, contact ZKTeco (SA), +27 (0)12 259 1047, sales@zkteco.co.za, www.zkteco.co.za
Credit(s)
Further reading:
30 years of business continuity
May 2019, ContinuitySA, Technews Publishing , Editor's Choice, Security Services & Risk Management
ContinuitySA is celebrating its 30th anniversary this year and Hi-Tech Security Solutions spoke to CEO Michael Davies about the changes he has seen in the business continuity and disaster recovery markets.
Read more...
---
The benefits of background screening
May 2019, iFacts, Managed Integrity Evaluation , Editor's Choice, Security Services & Risk Management
Companies need to be more vigilant about the people they employ by making sure comprehensive background screening checks are conducted.
Read more...
---
ZKTeco
Securex Preview 2019, ZKTeco , Products
ZKTeco will be launching its new Visible Light Facial Recognition at Securex 2019. ZKTeco is a globally-renowned provider of AI visible light facial recognition biometric technology. Enhanced Visible ...
Read more...
---
Know your customer/criminal
May 2019, ZKTeco , Financial (Industry), Access Control & Identity Management
Biometric facial recognition is becoming the most powerful way to prevent bank robberies and fraud.
Read more...
---
Simplifying fire detection system installations
May 2019, Elvey Security Technologies , Editor's Choice, Fire & Safety, Security Services & Risk Management
A fire detection system needs to be selected with extreme care, as is selecting an installer that not only understands the various technologies employed in fire detection, but that also has the necessary accreditations and certifications.
Read more...
---
Security workforce management platform
May 2019, Secutel Technologies , CCTV, Surveillance & Remote Monitoring, Integrated Solutions, Security Services & Risk Management
Secutel Technologies says the South African market is excited about body-cam technology and clearly sees the potential benefits.
Read more...
---
Solar energy storage systems
May 2019, Specialised Battery Systems , Products, Security Services & Risk Management
Specialised Battery Systems has a range of Energy Storage Systems (ESS) available, both standard and custom designed to suit customer requirements.
Read more...
---
Control room software selection
May 2019, Intelligent Monitoring , CCTV, Surveillance & Remote Monitoring, Security Services & Risk Management
Wolfgang Kirsch discusses what customers should look for when selecting a control room management platform.
Read more...
---
Virtual workshops for security management
May 2019 , Training & Education, Security Services & Risk Management
The International Security Industry Organisation (ISIO) and the International Foundation for Protection Officers (IFPO) has announced a series of virtual courses aimed at criminologists, security, investigation, protection and risk management practitioners.
Read more...
---
A competitive edge for the hospitality sector
May 2019, Milestone Systems , CCTV, Surveillance & Remote Monitoring, Integrated Solutions, Entertainment and Hospitality (Industry)
Hotel security teams work hard to ensure high levels of security, but they face challenges in the form of high guest turnover and multiple entry and exit points that are easy for anyone to access.
Read more...
---