printer friendly version
See what's inside
April 2018 Entertainment and Hospitality (Industry), Security Services & Risk Management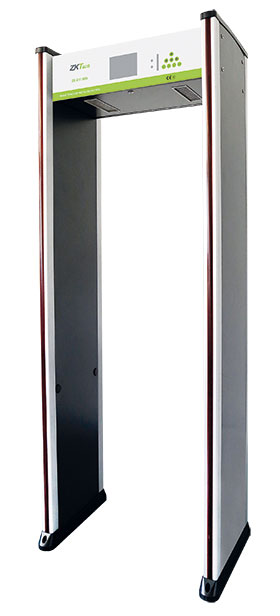 Ensuring the best possible security measure to visitors and for them to enjoy the premises in comfort and safety is important. Therefore, booking in at a resort or hotel does not have to be challenging and should not take time.
With security being paramount, it is more important than ever to invest in the right kind of security X-ray inspection systems. X-ray baggage inspection systems help keep your guests, assets and facility safe. Weapons, explosives and narcotics are just some of the contraband security personnel must deal with. Dangerous goods must be inspected before any guest is allowed entry to your premises or else it could end up in the wrong hands. Arenas and crowded events must be secured to keep both public and VIPs safe. And critical infrastructure around the world must be protected from internal and external intruders looking to do harm.
An X-ray inspection system identifies harmful organic, inorganic and metal materials. Different materials absorb rays at different levels. Security X-ray machines spot dangerous items by looking at the mass density and atomic number of the substances of the materials that pass through it. Metal, organic and inorganic materials show up differently on the screen. Organic items will appear as orange. Generally, explosives are made from organic materials, thus allowing personnel reading the X-ray scanners to identify threats. If an object's mass and density fall within the range of a dangerous material, X-ray scanners will warn the operator of a potential hazardous object.
ZKTeco's X-ray inspection systems increase the operator's ability to identify potential threats; our devices are designed to scan the objects up to a size of 100 × 80 cm and make use of a reliable high quality dual energy X-ray generator. With the superb image algorithm, ZKTeco's X-ray inspection systems could offer clear scanning image, which allows operators to identify potential threat items visually. Also, our X-ray inspection systems are equipped with a lowered conveyor height to make it easier to put the luggage on. ZKTeco's X-ray inspection systems have innovative biometric identify function for operators, improving the security of the system and preventing the operator from forgetting a password.
The way to judge the capability of an X-ray inspection system is to look for what it can offer your staff and facility. You need to ask yourself: is it easy to use? Will I have to train my staff for hours or days? What is the quality of the images? How easily are dangerous items detectable on the screen? How frequently does this machine produce a false alarm? Does this machine shorten inspection time and reduce human error, or is it producing many false positives?
Eliminate the need for human intervention and thus human error by investing in an X-ray inspection system, which will quickly and efficiently detect any unwanted or dangerous items. ZKTeco has a whole range of X-ray inspection systems specifically designed to meet the requirements of airports, customs facilities, prisons, parcel services etc. whenever high security screening is needed.
For more information, contact ZKTeco (SA), +27 (0)12 259 1047, sales@zkteco.co.za, www.zkteco.co.za
Credit(s)
Further reading:
Putting secondary storage to work
September 2019 , IT infrastructure, Security Services & Risk Management
By 2022, more than 80% of enterprise data will be stored in scale-out storage systems in enterprise and cloud data centres, up from 40% in 2018.
Read more...
---
ContinuitySA offers Complete Continuity Practitioner in October
September 2019, ContinuitySA , Training & Education, Security Services & Risk Management
ContinuitySA is offering its popular five-day Complete Continuity Practitioner Programme on 21-25 October 2019 at its offices in Midrand.
Read more...
---
Security workforce compliance tool
September 2019 , Security Services & Risk Management
To maintain service excellence across a security workforce is impossible without the help of information systems and technology.
Read more...
---
Call back the past
September 2019, SCAN RF Projects , Security Services & Risk Management
Two-way radios are still very relevant in the security world and have gone through significant advances over the past few years to enable them to keep up with the expectations of people in today?s connected world.
Read more...
---
X-rays in 3D
September 2019, XPro Security Solutions , Editor's Choice, Security Services & Risk Management
Hi-Tech Security Solutions asked Greg Dixon, director of XPro, for some insights into X-ray scanning and its pros and cons in today?s volatile world.
Read more...
---
Smart Inspection Unit developed by Roteck
September 2019 , Editor's Choice, Security Services & Risk Management
Roteck has announced a portable personnel and bag scanning unit that can easily be transported, set up and used in almost any location.
Read more...
---
Mobile guards on patrol
September 2019, Dahua Technology South Africa , CCTV, Surveillance & Remote Monitoring, Security Services & Risk Management
Dahua Technology developed mobile ?Video Guards? along with a complete solution for a security service company in Germany.
Read more...
---
SearchInform releases automated profiling
September 2019 , Products, Security Services & Risk Management
SearchInform?s ProfileCenter creates a user?s psychological profile and predicts his/her behaviour without third-party profilers being involved.
Read more...
---
Keeping our changing environment secure
August 2019 , Editor's Choice, Security Services & Risk Management
For a crime to take place there needs to be a victim and a criminal who sees an opportunity. For a cybercrime to take place we need the same set of circumstances.
Read more...
---
The importance of real security risk assessments
August 2019, Sentinel Risk Management , Editor's Choice, Security Services & Risk Management, Residential Estate (Industry)
Andy Lawler, MD, Sentinel Risk Management, says a security risk assessment is an onerous task, but is not something estates can consider optional or a luxury item anymore.
Read more...
---