printer friendly version
See what's inside
April 2018 Entertainment and Hospitality (Industry), Security Services & Risk Management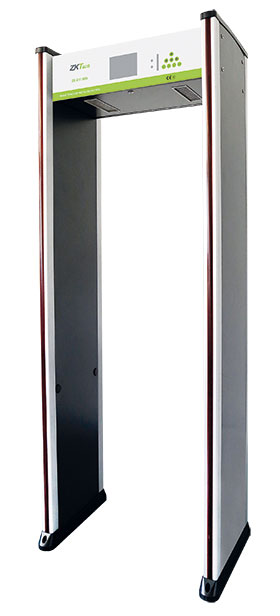 Ensuring the best possible security measure to visitors and for them to enjoy the premises in comfort and safety is important. Therefore, booking in at a resort or hotel does not have to be challenging and should not take time.
With security being paramount, it is more important than ever to invest in the right kind of security X-ray inspection systems. X-ray baggage inspection systems help keep your guests, assets and facility safe. Weapons, explosives and narcotics are just some of the contraband security personnel must deal with. Dangerous goods must be inspected before any guest is allowed entry to your premises or else it could end up in the wrong hands. Arenas and crowded events must be secured to keep both public and VIPs safe. And critical infrastructure around the world must be protected from internal and external intruders looking to do harm.
An X-ray inspection system identifies harmful organic, inorganic and metal materials. Different materials absorb rays at different levels. Security X-ray machines spot dangerous items by looking at the mass density and atomic number of the substances of the materials that pass through it. Metal, organic and inorganic materials show up differently on the screen. Organic items will appear as orange. Generally, explosives are made from organic materials, thus allowing personnel reading the X-ray scanners to identify threats. If an object's mass and density fall within the range of a dangerous material, X-ray scanners will warn the operator of a potential hazardous object.
ZKTeco's X-ray inspection systems increase the operator's ability to identify potential threats; our devices are designed to scan the objects up to a size of 100 × 80 cm and make use of a reliable high quality dual energy X-ray generator. With the superb image algorithm, ZKTeco's X-ray inspection systems could offer clear scanning image, which allows operators to identify potential threat items visually. Also, our X-ray inspection systems are equipped with a lowered conveyor height to make it easier to put the luggage on. ZKTeco's X-ray inspection systems have innovative biometric identify function for operators, improving the security of the system and preventing the operator from forgetting a password.
The way to judge the capability of an X-ray inspection system is to look for what it can offer your staff and facility. You need to ask yourself: is it easy to use? Will I have to train my staff for hours or days? What is the quality of the images? How easily are dangerous items detectable on the screen? How frequently does this machine produce a false alarm? Does this machine shorten inspection time and reduce human error, or is it producing many false positives?
Eliminate the need for human intervention and thus human error by investing in an X-ray inspection system, which will quickly and efficiently detect any unwanted or dangerous items. ZKTeco has a whole range of X-ray inspection systems specifically designed to meet the requirements of airports, customs facilities, prisons, parcel services etc. whenever high security screening is needed.
For more information, contact ZKTeco (SA), +27 (0)12 259 1047, sales@zkteco.co.za, www.zkteco.co.za
Credit(s)
Further reading:
Convergence of cyber and physical security
Integrated Solutions Security Services & Risk Management
The overlap between cybersecurity and physical security will necessitate the integration of cyber and physical security in order to enable the sharing of events to the same security operations centre.
Read more...
---
Sustainability School opens for enrolment
Education (Industry) News Security Services & Risk Management
Three-part programme, first developed for Schneider Electric employees, is now available for free for companies worldwide. Attendees learn how to future-proof their businesses and accelerate their decarbonisation journeys.
Read more...
---
Success in business process best practices
Technews Publishing Kleyn Change Management Editor's Choice Integrated Solutions Security Services & Risk Management
This month we commandeer time with the woman who is spearheading our national conversation on Women in Security, Lesley-Anne Kleyn, to get to know the lady herself a little better.
Read more...
---
SpeedFace M4
ZKTeco Products
The SpeedFace M4 is a multi-biometric access control and time and attendance terminal with facial and palm recognition. It offers 2 meters of recognition distance and extra wide-angle recognition.
Read more...
---
QR Code and RFID readers
ZKTeco Products
The QR600 Series, is a new range of outdoor QR Code/barcode and RFID readers for access control, visitor management or ticketing, with IP65 protection and an optional keyboard.
Read more...
---
Security awareness training
Training & Education Security Services & Risk Management
It is critically important to have a security awareness solution that uses the limited time available to train effectively, and one that provides targeted education that is relevant to users.
Read more...
---
Technology to thwart solar panel thieves
Asset Management, EAS, RFID Security Services & Risk Management Products
A highly efficient industrial network is coming to the rescue of the solar industry, as solar panels, inverters and batteries are being targeted by thieves and threaten to destabilise the industry.
Read more...
---
Banking the unbanked comes with security risks
Financial (Industry) Security Services & Risk Management
As grim as it was, the pandemic of recent years and its resultant global economic crisis were a prime catalyst for record number of first-time bank users, the previously unbanked.
Read more...
---
Vulnerabilities in industrial cellular routers' cloud management platforms
Industrial (Industry) Cyber Security Security Services & Risk Management
Research from OTORIO, a provider of operational technology cyber and digital risk management solutions, unveils cyber risks in M2M protocols and asset registration that expose hundreds of thousands of devices and OT networks to attack
Read more...
---
SAFPS to launch a platform to combat fraud
Editor's Choice News Security Services & Risk Management
In response to the growing need for a proactive approach to fraud prevention, the SAFPS is developing a product called Yima, which will be a one-stop-shop for South Africans to report scams, secure their identity, and scan any website for vulnerabilities.
Read more...
---