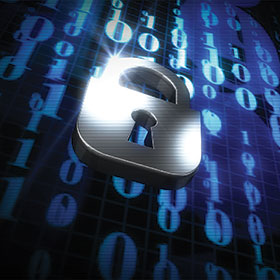 Cloud backup market to grow
April 2018, IT infrastructure, Security Services & Risk Management
Asigra has announced that new forecasts from a trio of market research firms – Stratistics MRC, CMI, and MarketResearch – predict continued category adoption and growth in the cloud backup space.
Stratistics MRC[1] recently reported that the global cloud backup market could balloon as high as $5.5 billion by 2023 with a CAGR of 24.2%, up from $1.2 billion in 2016. In the report, analysts include Asigra as one of 'the key players in the Global Cloud Backup Market' and emphasised several factors fuelling this expected market growth. The primary drivers of growth for this category included large amounts of generated data, increasing adoption of SaaS, lower costs, and increased capabilities/efficiencies.
A separate report from CMI[2] suggests that the global cloud backup market is on track to have reached US$ 1.3 billion by the end of 2017 – with a projected CAGR of over 22% between 2017 and 2025 – to potentially surpass US$ 6.4 billion by 2025. CMI reported that by 2020, nearly three-quarters (74%) of the cloud workload is expected to be SaaS workload. As stated in the report: "various advantages of cloud backup such as easy installation, cost effectiveness, performance and scalability, and flexibility have also accelerated the market growth." The research firm also projects that Asia Pacific will be the fastest growing region in the sector.
These market trends are also emphasised in an additional report from MarketResearch that observes: "increasing adoption for cloud-based services and solutions in industrial sectors across the globe as the ongoing trends continued, which is expected to support market growth in the near future." Like Stratistics MRC, the report lists Asigra as a major participant in the global cloud backup market.
Eran Farajun, executive vice president of Asigra, acknowledges these assessments and emphasises that Asigra will expand its positioning in the cloud backup category throughout 2018 and beyond. "We're providing the highest feature density solution per dollar spent on data protection which is not only unique in the industry, but right in line with anticipated customer requirements for 2018," said Farajun. "Market research and business-driven technology trends continue to validate Asigra's strategic emphasis of enabling secure cloud-based data protection as organisations prioritise considerations for the next 12 months."
For more information on reducing your cost of backup and recovery, go to https://info.asigra.com/partner_enablement/ or call 877-736-9901.
[1] Stratistics MRC – Global Market Outlook (2017 – 2023), September 6, 2017, https://www.prnewswire.com/news-releases/cloud-backup – global-market-outlook-2017-2023-300515034.html
[2] Coherent Market Insights, Global Cloud Backup Market to Surpass US$ 6,367 Million by 2025, November 23, 2017, https://globenewswire.com/news-release/2017/11/23/1205451/0/en/Global-Cloud-Backup-Market-to-Surpass-US-6-367-Million-by-2025.html