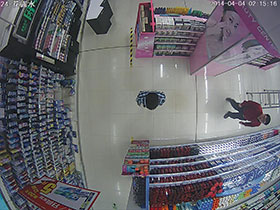 Surveillance solutions for retailers
March 2018, Retail (Industry), CCTV, Surveillance & Remote Monitoring
There is so much happening in retail sites today from a security perspective. Simply having cameras to monitor aisles and pay points is old hat. Today cameras are integrated with software that monitors each transaction and helps in proactively preventing crime.
Alec Liu, Kedacom's sales director has a number of suggestions when it comes to retail security, from broad surveillance solutions, to evidence collection options in different types of retail environments.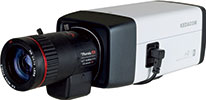 At the entrance and other 'big traffic' sites, the retailer requires high performance facial imaging that is reliable even in high-contrast lighting. Full HD 120dB Ultra WDR provides clear image quality even in high-sunlight environments, and Kedacom's smart detection enhances these features with functionality such as object left, guard line and other video analytics solutions, as well as intelligent monitoring features.
In the shopping area, a high definition camera with wide-angle solution is ideal. Kedacom's indoor motorised dome camera's high-ratio optical zoom lens will assist retailers in gaining a maximum number of monitoring views and image quality. He also suggests set bullet camera with corridor mode enabled to smartly monitor store aisles and minimise the need for additional cameras to cover a specified area.
Liu says that at checkout counters, customer disputes and cashier fraud frequently occur. With HD video, audio, and POS overlay, retailers can identify problems and provide evidence of wrongdoing. Many of Kedacom's IP cameras have built-in microphones and multiple ports to integrate POS machines. Using these features, video and the corresponding POS information can be shown simultaneously in both live and playback mode. Moreover, the cameras also include alarm inputs and output links to automatically pop-up alarm video when an emergency happens in checkout, protecting cashier and customer safety.

Other risky areas
Other areas where criminals (and sometimes employees) often apply their illegal trade include the warehouse and storage areas in retail environments. Using cameras with Kedacom's starlight technology will provide detailed 24-hour video surveillance under all light conditions, day or night, reducing risk of theft.
In the parking area, Liu says the company provides specialised tracking systems which include box cameras and 30x zoom PTZ cameras in order to automatically track and respond to abnormal behaviours. The box camera monitors the full parking area, while the PTZ camera will automatically track all moving targets that are captured by the box camera. This solution provides detailed evidence to confirm any criminal activities and alert authorities quickly.
The retailer's control centre itself needs to have modern storage and video display technologies to allow operators to keep an eye on developments at all hours, as well as video analytics to provider trigger alarms for specific incidents to assist human operators.
Kedacom's high performance NVRs are equipped with more intelligent functionality to raise the alarm when anomalies occur. The NVR supports 64 IP cameras and comes with a free CMS client for better monitoring.