printer friendly version
Remotely reactive
CCTV Handbook 2013
CCTV, Surveillance & Remote Monitoring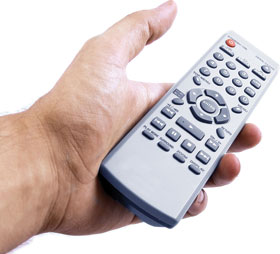 One of the key growth areas in the surveillance market in South Africa is the remote monitoring industry. Many commercial and private organisations are opting to have video surveillance protecting people and assets 24x7 in the hope that cameras manned by remote operators are less likely to succumb to intimidation or collusion.
In many cases, the remote service providers claim their services, including the hardware are cheaper than manned guarding services. In addition, with video coverage of your premises, you will have less chance of false alarms as every alert can be verified before dispatching armed response or calling the police. Still others are using remote video monitoring to support their business processes and health and safety procedures.
Just how effective is this? And what do the people in the industry see happening in the market? Will growth continue or are we seeing a levelling off with larger organisations developing their own in-house remote services? And what are the best practices to follow when looking at a remote service?
Hi-Tech Security Solutions: The issue with any communications activity in South Africa is bandwidth and the reliability of your connectivity. What should customers expect to get from their service providers in terms of connectivity when they sign up for remote surveillance? Failover/different service providers/wireless and wired etc.?
Gary Stephenson, MD, Wright Surveillance: Customers will obviously expect to be connected at all times. Realistically the service provider has to ensure that they have as many fail-over communication options as is reasonable, within pricing constraints. The obvious alternative is having a separate back-up ADSL service provider to combat failovers on the lines. Wireless options are also available.
Jacques Du Toit, MD, VoxOrion Telecom: There are a few key issues to take into consideration, such as:
* Customers need to understand what kind of connectivity comes with the SLA. Broadband services such as ADSL is best effort and highly contended and there is no time in which network operators are forced to maintain within a specific time.
* If safety and security is really important for a customer, then it is important that one applies for a service that comes with an SLA; that it is uncontended and that there is a guaranteed mean time in which to prepare.
* If full redundancy is required, a customer must make peace with fact that he needs an exact copy of the primary service, but through another vendor using other technologies. Our suggestion is that a company uses its primary data service that is not used during the day for security monitoring at night. In most cases these links are of higher quality and come with the required SLA.
Dusty Van Den Berg, sales manager, Daytona Electronics: There are two sides to connectivity, firstly the control room and secondly the clients side. When visiting the control room ask to see the server room handling the control room communications, question the availability of incoming and outgoing lines and question the backup or fail over strategy as well. It is not enough to just insure the availability of lines but also question the speed and amount of data utilisation on these lines. It is of no use having 10 lines running at 100% capacity all the time as data will be lost.
Question the stability of the lines, most communication networks in SA run on a copper backbone and or through Telkom, this is susceptible to lightning and breakdowns, fibre communication is far preferable. The client side will need to be planed based on the client requirements.
Most bigger businesses have got IT departments that look after all the communication issues and have often got several configurations that they can use to get video and alarms through to the control room with some sort of fail over as well. Also keep in mind that most larger corporation also have strict IT policies that govern the data communications, this can often be a large obstacle to overcome, I would recommend getting the IT department involved from the inception of the project as they will be able to advise what can and what may not be done.
For smaller business the list is endless, it is recommended that nothing less than a 1 Mb DLS is made available for the video streaming, and depending on the risk to be protected a fail over line will need to be added to this, which could be a 3G data card, bearing in mind the costs of 3G data.
Hi-Tech Security Solutions: What services and capabilities, overall (not connectivity), must customers look for in their remote service providers? With many people offering remote monitoring, how can a potential customer separate those who are capable and those who are trying to cash in on the trend?
Stephenson: Establishing and operating a CCTV surveillance control room is a specialised security service. Successful service providers in this industry are those with extensive experience in the security industry, and can offer an end-to-end solution. This entails developing a bespoke security solution for each client; installation of the appropriate technology best suited to that client's operating environment; and remote monitoring of the incoming signal/image by experienced and qualified operators. The success of the service is in lowering the customer's risk.
It is vital for potential customers to look for service providers with a proven track record, and request references of existing clients to verify the quality of the service delivery.
Du Toit: Most importantly here, is the quality of the control room. The agent must be appropriately and adequately trained and graded, and it is also crucial that he be suitably capable of dealing with a tense situation. In addition, the control room must be secure and have an acceptable level of redundancy – from power to security, people and systems. The systems behind the technology (such as incident management reporting software) must be foolproof – this is the heartbeat of the system. The system must guide the operator on what actions to take and not allow for any shortcuts.
Other factors to be taken into account include whether the required escalation capabilities are in place, and communication is key; ie, the ability to communicate to both the stakeholder and the armed reaction company; the accuracy of the physical incident report of the event – from the armed reaction company to the customer, etc. We are talking about world-class automated communication. Look out as well for the ability to report on trends, ie, the same gate, the same person, etc.
Van Den Berg: Vet all your suppliers. It is not enough to take the word of a salesman, see for yourself. Go through and see a few suppliers, most of the more reputable companies will be very willing to show you their infrastructure and control rooms as they are proud of it, they will be more than willing to also guide you and offer you advice on what to look for and warn you of potential problems to look out for. The list of questions is almost endless, but as long as you ask plenty of questions you will not come short. It still surprises me how many calls we get from clients that have just experienced an incident and their remote surveillance service was found lacking, then when they come and see how we do things and it becomes clear that the wool was pulled over their eyes.
Hi-Tech Security Solutions: Security skills are always an issue in the industry. What skills does your remote provider need to have on board? What skills (or people) should they be hiring for what different functions?
Stephenson: The quality of the remote monitoring station personnel is integral to the level of service delivery to the client. Wright Surveillance recruits high quality CCTV controllers that undergo further specialised in-house training programmes. For example, our controllers undergo training in kinesics (understanding body language), which equips them to identify potential threats pro-actively.
Du Toit: The first question to ask is what function one is fulfilling and differentiate between armed reaction, surveillance, monitoring, guarding or CCTV installation and maintenance. Our business is not about surveillance, ie, looking at a live screen 24-hours a day trying to identify suspect behaviour. Our business is monitoring. Monitoring is reactive. So when an alarm is triggered, the situation is properly assessed and the correct communication steps are followed. For this function one needs an operator that can operate IP-based technology, keep calm in a tense situation and communicate with customers and armed reaction companies in an appropriate manner.
Van Den Berg: All security staff need to be registered with PSIRA, ask to see all the control room staff as well as the company's PSIRA certificates, the higher the grade of the operator's certificate the better. Question other qualifications achieved by the controllers, computer skills, and additional product specific training. Keep in mind this is an evolving industry so question on-going training programmes. As much as the controllers are there monitoring the site, a mention must be made to the technical staff in the background, as we are all aware things will go wrong at the oddest times, another good question is the availability of technical staff as connections and technical issues do not only occur during office hours. If and when there is a technical issue after hours, what is the remedy, and availability of spares.
Hi-Tech Security Solutions: Should remote surveillance operators provide a full security service – as in guards, armed response, installation etc. – in addition to their remote work, or should they stick to their knitting with surveillance?
Stephenson: In order to ensure the highest quality of service delivery and minimise the potential for collusion, our philosophy is that the perfect security service scenario is where the guarding, armed response and off-site monitoring services are supplied by different service providers.
'Quis custodiet ipsos custodes?' which means 'Who will guard the guards themselves?' Having the guarding company monitored by an independent remote monitoring centre who will engage an independent armed response company ensures the client has three layers of protection.
It is critical to the success of remote surveillance that the monitoring company does the design and installation of the client's CCTV system. For the service to be successful the remote monitoring station must be receiving the appropriate alarm signals and CCTV images.
Du Toit: It must be independent. One of the benefits of being independent is that one cannot hide one's dirty washing. We provide valuable information to the customer – for example: response time to react from the armed reaction company or actual onsite guard activity, ie, sleeping on duty or physical patrols.
Van Den Berg: I believe that the remote surveillance services are only a small part in the bigger picture. I would recommend that the client looks at his entire security risk profile and do a full risk assessment, as remote video surveillance is only small part of the entire risk, it is a proactive measure to prevent and limit the criminals time on site. I would not recommend that the client puts all his eggs in one basket so to speak, if the operator sees a guard or armed response officer doing something that they are not meant to be doing, he is now left with an ethical dilemma, does he tell the client and put his company's name in a bad light and risk getting into trouble, or does he tell his employer and put the client at risk?
Hi-Tech Security Solutions: What are the control room specialities a successful remote service provider needs to have on board?
Stephenson: A successful remote monitoring station provides an instant response to received alarms and CCTV footage. Immediate evaluation of the activity/event by experienced control room operators is followed by the necessary corrective action. This could include notifying the other security services on site, challenging the intruders via onsite speakers, and calling the appropriate authorities such as armed response and SAPS.
It is imperative to have the correct ratio of control room operators to number of clients, to ensure that all incoming signals are appropriately managed. Technologically advanced IT infrastructure is necessary, which includes an automated occurrence book and reporting system that is integrated into the software platform.
Wright Surveillance's extensive experience in the field of remote monitoring means that we are well aware of what technology delivers the right results in the control room, and what does not. After using various products over the years, we have found affordable products and installation techniques that supersede all others on the market, and provide the best integration, image quality, speed and reliability – all essential components when looking to ensure the delivery of a superior security solution.
Du Toit: A good relationship with and a clear understanding of the SLA that the armed response company provides to the customer; redundancy from a connectivity perspective; properly trained and reliable staff and a fully comprehensive incident management report system.
Van Den Berg: As with any specialised service such as remote video surveillance, it is attention to detail that is going to set you apart from your opposition, it is not just offering a service at the cheapest price. It is in that your customer knows that you are there looking out for their best interests. It is in having audibility on everything that happens in and around the control room, for when there is an incident, that is when the questions get asked. It is about ensuring that the customer knows he is not just a number to your bottom line.
Hi-Tech Security Solutions: How does your company differentiate itself in a crowded market?
Stephenson: Wright Surveillance is an end-to-end CCTV security solution partner, offering CCTV planning, installation and maintenance through to remote monitoring in our technologically advanced control room. With over 20 years in the security industry and over 10 years in remote monitoring, Wright Surveillance consultants have the experience and expertise to offer the WRIGHT solution that is tailored to customers specific needs. Full onsite assessments facilitate delivery of optimised solutions to offer a total integrated security package.
We offer full time or event-based surveillance plus the option of virtual guard tours and supervision, access control and energy management. Our experienced surveillance team operates in a secure, offsite central monitoring station allowing optimum effectiveness.
Wright Surveillance is among the pioneers of remote CCTV monitoring in South Africa, and our vast experience ensures that our CCTV security systems deliver as promised.
Du Toit: The biggest difference is that our remote monitoring offering fits into our existing folder of converged communications products being provided No additional connectivity is required – it is just another IP service offered on top of the client's data services, IP PABX, hosted e-mail or any other cloud base service offered – simply another piece of the converged communications puzzle.
Van Den Berg: Daytona Electronics is a company that specialises in remote video monitoring for key clients, we analyse the risk and custom fit a remote video monitoring package to the clients specific requirements, ensuring that the service will benefit the client and minimise the risk he is experiencing. We have been doing remote video surveillance for more than seven years, and have learned through experience that this is not a one-package-fits-all-industry. We have an experienced and well-motivated team that is driven to ensure customer satisfaction.
Credit(s)
Further reading:
Cyber resilience is more than cybersecurity
Technews Publishing Editor's Choice Cyber Security Integrated Solutions IT infrastructure
Hi-Tech Security Solutions held a round-table discussion focusing on cyber resilience and found that while the resilience discipline includes cybersecurity, it also goes much further.
Read more...
---
Hikvision unveils first 'True 8K' NVRs
Hikvision South Africa CCTV, Surveillance & Remote Monitoring Products
The new M-Series NVRs can be used with a host of Hikvision cameras, and are ideal for environments where a wide field of view and extremely high image resolution are needed.
Read more...
---
AI in video analytics
CCTV, Surveillance & Remote Monitoring Integrated Solutions
AI (artificial intelligence), has been developed and debated ever since the first computers were invented, and while the most revolutionary incarnations are not yet here, AI-based technologies are widely used today.
Read more...
---
Milestone flies a Kite for small businesses
Milestone Systems CCTV, Surveillance & Remote Monitoring
Milestone Systems introduces Milestone Kite for small to medium-sized businesses and organisations, supporting 6000+ camera models from 100+ manufacturers.
Read more...
---
Railway AI-enabled video analytics
Rugged Interconnect Technologies CCTV, Surveillance & Remote Monitoring
The Rugged Computing Group has announced the AVA-RAGX, a fanless AIoT video analytics platform for railway applications, paired with Nvidia's Jetson AGX Xavier platform.
Read more...
---
No supply chain delays from Germany
Dallmeier Electronic Southern Africa News CCTV, Surveillance & Remote Monitoring Products
Dallmeier announces that its complete Domera single-sensor camera family is available without delivery problems for installers and channel partners.
Read more...
---
Hikvision releases eDVR Series with eSSD technology
Hikvision South Africa CCTV, Surveillance & Remote Monitoring Products
Hikvision recently added the eDVR Series to its expanding portfolio of security solutions for SMBs, offering compact, durable, easy-to-use and energy-efficient solutions.
Read more...
---
Axis announces W101 body-worn camera
Products CCTV, Surveillance & Remote Monitoring
Axis Communications has designed a body-worn camera, the Axis W101, that has an operating time of up to 17 hours with over 12 hours at 1080p.
Read more...
---
A new dawn in sustainable storage optimisation
Technews Publishing Asset Management, EAS, RFID Security Services & Risk Management Products
Industry is experiencing a move from VRLA (valve regulated lead–acid) batteries, which have been used in data centres for decades, to lithium-ion battery technology.
Read more...
---
Adding value to SMB applications
Hikvision South Africa CCTV, Surveillance & Remote Monitoring Products
Hikvision designed its PT cameras to provide affordable choices for SMBs, and to pave the way to easy installation and reliable security with flexibility and convenience.
Read more...
---