printer friendly version
Local CCTV guidelines revised
March 2013
CCTV, Surveillance & Remote Monitoring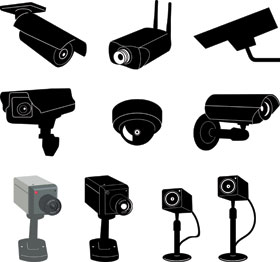 Closed Circuit Television (CCTV) plays a valuable role in combating crime through a combination of both proactive and reactive crime prevention measures. A classic example of this is the use of CCTV as deterrence to all potential perpetrators, including staff, thus implying that they will be aware of the fact that their actions are recorded.
On the reactive side, CCTV can assist the police in identifying the perpetrators and can also be utilised in various criminal justice procedures as evidence in a court to ensure fair and legal prosecution to all parties involved. However, the latter can only be accomplished if CCTV systems are accepted as a reliable source of evidence.
Through the Consumer Goods Council of South Africa in partnership with Business Against Crime Western Cape (BACWC) working groups were formed to determine: A Recommended Industry Guideline for CCTV surveillance systems in South Africa. The first version of this document was compiled in 2004. This empowered business owners with knowledge to make informed business decisions before investing large amounts of money in a business solution. The reviewed and updated third edition will be published in March 2013.
This document provides guidelines for optimisation of CCTV that will ensure appropriate/sufficient quality images under different physical and environmental circumstances in and around businesses for monitoring, detection, recognition and identification with the specific purpose of generating video footage that will support investigations and successful prosecution.
The Role Players and Responsibilities are guided by Chapter 2 and expand on the following roles:
* The End User.
* System Provider.
* Industry Bodies and NGOs.
* The Justice System.
Chapter 3 explores the operational requirements (OR) that are fundamental to the design, testing and operation of an effective CCTV system. This includes:
* Generic Operational Requirements, that will enable users to spec their needs at the right pitch;
* How to identify target activities to be observed;
* Why these activities should be observed;
* How to handle incidents are observed;
* How to determine the standard of picture quality;
* Required result of a successful response to activities;
* Site layout.
Although Technical Aspects are addressed in Chapter 4, the aim was to limit specifications that might lead to the Recommended Guidelines being outdated in the near future due to technology developments.
Installation and Management Aspects are addressed in Chapter 5 and consists of:
* Restrictions of installed cameras, as this may include the detection of movement rather than identification; black and white systems are insufficient for identification of clothing and vehicle colour; the use of compression techniques may result in low-resolution images.
The guidelines in this section include:
* The selection of a suitable service provider;
* Camera selection, placement and picture quality;
* Quality and routing of cabling;
* Existing infrastructure and layout of premises;
* Software and other system related requirements;
* Power management;
* General risk considerations;
* Training programmes, training and system manuals and
* Guidelines on the maintenance and management of the system.</i>
As the importance of competent operators and system users cannot be underestimated, CCTV Staffing and Development in Chapter 6 elaborates on:
* Recruitment selection techniques
* Training aspects of system operators
* Requirements for training courses and training manuals.
The purpose of including the Legal and Evidentiary Aspects in Chapter 7 of this document is to guide the standardisation of protocols in the handling of video/DVD or other material that has evidential value that is in the possession of private persons employed by the industries.
During the investigation of offences committed and incidents in chain stores, the visual footage, captured on CCTV equipment is of crucial importance during the investigation and procedures that could follow.
This document also includes recommended checklists for operational requirements of the camera, recommended basic formats for basic affidavits and a recommended general checklist for the CCTV system.
The experts who shared their expertise in compiling this document included representatives from the CGCSA, BACWC, CCTV industry participants, SAPS, NPA (National Prosecuting Authority), retailers and other business owners.
For further information or to order a copy of the Recommended CCTV Industry Guidelines contact Selma Visser on (T) 0861 101 726 or e-mail sv@cgcsa.co.za
Further reading:
Milestone partners prove their skills
August 2019, Milestone Systems , News, CCTV, Surveillance & Remote Monitoring, Training & Education
Within the span of one week in mid-May, the Milestone Learning & Performance group celebrated important benchmarks: 200 000 course registrations and tutorial views, and 10 000 certifications.
Read more...
---
ONVIF Hosts 20th Developers' Plugfest
August 2019 , News, CCTV, Surveillance & Remote Monitoring
ONVIF, the global standardisation initiative for IP-based physical security products, hosted its twentieth ONVIF Developers' Plugfest in early June in Tokyo.
Read more...
---
Licence plate recognition camera
August 2019 , Products, CCTV, Surveillance & Remote Monitoring
VIVOTEK has introduced a new licence plate recognition camera featuring built-in licence plate recognition software and edge-computing capability.
Read more...
---
Securing Savannah Hills Estate
August 2019, Rhyco Risk Projects , CCTV, Surveillance & Remote Monitoring, Perimeter Security, Alarms & Intruder Detection
Savannah Hills Estate in Midrand planned a security upgrade which was awarded to Rhyco Risk Projects. The project started in March 2019 and was completed in May 2019.
Read more...
---
10 things to consider when shopping for a VMS
August 2019, Genetec , CCTV, Surveillance & Remote Monitoring, Integrated Solutions
Today's video management systems (VMS) provide a wide range of tools and capabilities that help make security personnel more efficient by allowing them to focus on what really matters.
Read more...
---
How far are we really at with artificial intelligence?
August 2019, Axis Communications SA , Editor's Choice, CCTV, Surveillance & Remote Monitoring, IT infrastructure, Residential Estate (Industry)
Justin Ludik unpacks exactly how far AI has come and what it potentially can do for society and more importantly, surveillance.
Read more...
---
Enhancing security with AI
August 2019, Hikvision South Africa , CCTV, Surveillance & Remote Monitoring
Hikvision explains how residential estates can revolutionise their security strategies and outcomes with artificial intelligence.
Read more...
---
More than simply a camera
August 2019, Forbatt SA, Secutel Technologies , CCTV, Surveillance & Remote Monitoring, Residential Estate (Industry)
With the human element being the weakest link in all security solutions, Hi-Tech Security Solutions looks at the pros and cons of using body-worn cameras in estates.
Read more...
---
The importance of effective perimeter security
August 2019, Elf Rentals - Electronic Security Solutions, Stafix , Editor's Choice, CCTV, Surveillance & Remote Monitoring, Residential Estate (Industry)
Protecting the perimeter is critical for any residential estate; how does one go about making sure your perimeter is as secure as possible?
Read more...
---
Security playing speedcop
August 2019, Axis Communications SA, Hikvision South Africa , CCTV, Surveillance & Remote Monitoring, Residential Estate (Industry)
Estates now have a legal precedent to manage their traffic and fine people in the estate for violations of the rules; all they need do is find solutions that will support them.
Read more...
---