printer friendly version
Cyber resilience is key to cybersecurity
1 February 2018 Cyber Security, Security Services & Risk Management
The current focus on ransomware is in itself dangerous, argues Jeremy Capell, executive: cyber resilience, Internet Solutions and ContinuitySA, because it deflects attention away from building an holistic response that includes recovery as well as prevention.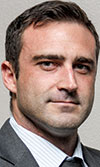 Jeremy Capell.
"The threat landscape is constantly mutating, and cybercriminals have enormous resources behind them. While security measures to prevent a breach remain important, organisations must devote even more resources to developing the ability to respond to, and recover from, an attack," he says. "This cyber resilience is critical because chances are that an attack will succeed – how quickly the business can get back up and running will determine its sustainability."
Capell says that cyber resilience means that cybersecurity can no longer be seen purely as an IT issue, but must be integrated into the broader business continuity and business resilience plan.
"Ultimately, the CEO and board are responsible for the organisation's ability to continue trading after a disaster, so building a business that is resilient in the face of disaster is very much something they should be driving," he argues.
When it comes to building cyber resilience, says Tim Quintal, senior product manager: cyber resilience, Internet Solutions, the Cybersecurity Framework developed by the National Institute of Standards and Technology (NIST) offers a great blueprint. The NIST framework comprises five pillars:
• Identify. Manage and govern cybersecurity risk.
• Protect. Traditional firewalls must be supplemented with next generation security technologies such as intrusion prevention systems. E-mails are a key vulnerability, so anti-virus technology must be complemented by user education – the same goes for web security. It is also vital to protect end-point devices which can introduce malware onto networks via, for example, an infected USB. Proper patch management processes are also critical; WannaCry gained access via a vulnerability for which Microsoft had provided a patch several months earlier, so the damage caused was largely preventable.
• Detect. One technique is to deploy ­honeypots, or create clear vulnerabilities, to entice hackers into a quarantine area where they can be studied. Many attacks are undetected for extended periods so this area has a crucial role to play. For example, ransomware is increasingly activated only after an extended period of time, meaning that backups themselves are infected, thus hamstringing response and recovery.
• Respond. Because of cybercrime's resources and the constant development of new technologies, the likelihood of a breach is real. The organisation must have a plan to respond to a breach, which would include crisis communications with stakeholders. A key element of any response would include proper disaster recovery and backups – the latter must be regularly tested. Response should also include feeding lessons learned into the cyber-resilience plan.
• Recover. Once the immediate response is under way, the organisation must have a strategy and capability for returning to normal operations.
Looking into the future, Capell warns that the constant advance in hacking techniques will accelerate. A growing threat is the emergence of the Internet of Things, which will see millions of scada and PLM devices connected.
"This 'operational technology' is typically designed by engineers using old DOS-based software and is intrinsically insecure – a myriad of back doors into corporate networks," he concludes. "Those that build resilience into their organisations will be those that continue to prosper as technology's march continues."
For more information contact ContinuitySA, +27 (0)11 554 8050, cindy.bodenstein@continuitysa.co.za, www.continuitysa.co.za
Credit(s)
Further reading:
The evolution of security in residential estates
Residential Estate Security Handbook 2020 , Editor's Choice, Integrated Solutions, Security Services & Risk Management
Two large estates discuss their security processes and the ever-expanding scope of responsibilities they need to fulfil.
Read more...
---
Bang for your security buck(s)
Residential Estate Security Handbook 2020, Alwinco , Editor's Choice, Security Services & Risk Management
Hi-Tech Security Solutions asks how estates can maintain a good security posture in the time of the ever-shrinking budget.
Read more...
---
Range of grid-independent power systems
Residential Estate Security Handbook 2020, Specialised Battery Systems , Products, Security Services & Risk Management
SBS Solar has a range of solutions to provide power, save on costs and above all provide peace of mind.
Read more...
---
Work from home securely
Issue 5 2020 , Cyber Security
First Consulting provides enterprise-level IT security to working-from-home employees at more than 40 South African organisations.
Read more...
---
Agility, meticulous alignment and testing
Issue 5 2020 , Cyber Security
Data loss can put the nails in the coffin for unprepared businesses. Investing in cyber resilience is key to succeed in the age of digital transformation.
Read more...
---
Cybersecurity comment: Cyber threats remain relentless
Issue 5 2020, CA Southern Africa , Cyber Security
Over 80% of email-based threats in Q1 2020 leverage COVID-19 in some form to feign legitimacy to the end user.
Read more...
---
11 essential steps to reinforce cybersecurity
Issue 5 2020 , Cyber Security
Wayne Olsen has compiled a guideline to ensure that businesses and their employees are protected while working remotely.
Read more...
---
Resilience is critical for post-COVID business success
Issue 5 2020, ContinuitySA , Security Services & Risk Management
Of the many lessons we have to learn from the current emergency, perhaps the most crucial one is to ensure that business strategy and operations are founded on resilience.
Read more...
---
Cybersecurity comment: Securing the real endpoint
Issue 5 2020 , Cyber Security
The corporate perimeter is fast becoming irrelevant, as the so-called security boundary extends to wherever an Internet connection exists.
Read more...
---
Don't squeeze your cyber assets
Issue 5 2020 , Cyber Security
Inadequate investment in cybersecurity is directly related to the spate of cyberattacks we're seeing in South Africa now.
Read more...
---