printer friendly version
Bringing surveillance and alarms together
February 2018 Perimeter Security, Alarms & Intruder Detection, CCTV, Surveillance & Remote Monitoring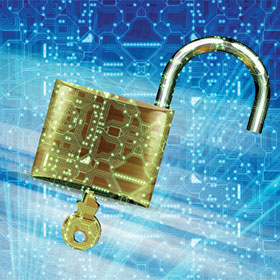 Intertrade Security Distributors (ISD) has, along with alarm control room software developers and AVTECH CCTV, launched a cost effective video verification platform that allows guarding and armed response companies the benefits of accessing both live and playback feeds from their control room, without having to invest in a costly CCTV CMS infrastructure.
The solution centres around an automated CCTV link to the monitored alarm site on the receipt of an alarm signal in the control room. Operators are able to view both playback and live footage within seconds of the alarm occurring, all on the same workstation.
According to Paul van Vuuren, ISD's national technical manager, this new solution allows both the end user and their armed response or guarding service provider the benefit of video verification via AVTECH at a fraction of the cost of previous solutions. The ability to determine whether an activation is either real or a false alarm within seconds of an activation has significant benefits for both the end user and service provider.
It allows for more efficient responses to real alarms, less call outs for false alarms, the reduction of key holder site visits and the communication of important and lifesaving information to both end user and armed response officer in the case of a break-in.

Tim Fraser, director of Intertrade and Steven Chen, CEO of AVTECH.
"The integration of AVTECH into both the LISTENER and WATCHMANAGER platforms is a significant acknowledgement by these two brands of the importance of cost effective yet reliable video verification," said Tim Fraser, ISD director. "If one considers that service providers can now have 'eyes on site' for the price of an entry level DVR or NVR, the future of video verification is not only exciting, but well within the reach of every home or business owner".
AVTECH's Push Vide and IVS technology allows end users to make use of their CCTV system for a host of different functions, from receiving 60 second video clips of unauthorised entries into a specific area, or sending notifications to their service providers CMS platform that their system has been tampered with or that movement has been detected. This can be done by combining one's intrusion detection technologies on site with the DVR, a facility that is becoming increasingly popular with armed response companies trying to combat incidents of 'cloaking' and non-activations.
While AVTECH DVRs are able to offer these new features and combine with armed response and guarding companies when it comes to new installations, it is its compatibility with analogue formats such as PAL, AHD-960H, HD-CVI and HD-TVI by simply replacing just the DVR on site. Because of its compatibility with most camera brands, AVTECH allows service providers the ability to integrate the site into their control rooms at the cost of a DVR swap and not the cost of replacing the cameras.
ISD was founded in 1988 in Port Elizabeth and has grown into a nationwide business covering a range of security solutions and was announced at the beginning of December 2017 as the sole distributor of AVTECH in South Africa, an internationally respected range of |surveillance equipment which includes cameras, recorders and other accessories.
To date, a number of control rooms around South Africa have instituted the AVTECH plug-in on their current alarm CMSes with great success and as more features and communication telemetry is included in 2018.
For more information, contact Intertrade Security Distributors (ISD), +27 (0)41 364 2585, [email protected], www.intertradesecurity.co.za
Credit(s)
Further reading:
CIAS chosen for complex perimeters
XtraVision Perimeter Security, Alarms & Intruder Detection
The challenge was to guarantee the ROI (return on investment) based on the technological amortization of at least 10 years of service, right from the design phase.
Read more...
---
Texecom launches the Midnight Black Collection
Technews Publishing Perimeter Security, Alarms & Intruder Detection Products
Working in harmony with darker environments, the Midnight Black Collection has been created for businesses and sites that require or prefer a security solution which offers discreet protection that compliments their surroundings.
Read more...
---
XtraVision Facilitates Integration
XtraVision Perimeter Security, Alarms & Intruder Detection
XtraVision, a global distributor of SAMM FOTAS DAS fibre intrusion detection technology and ARTECO Video Even Management Software, in the South African, African, and South American regions, has recently facilitated the integration between the two manufacturers.
Read more...
---
Axis launches P3265-LVE dome camera
Axis Communications SA Products CCTV, Surveillance & Remote Monitoring
Based on ARTPEC-8 — the latest Axis system-on-chip (SoC) — Axis' latest dome high-performance camera includes a deep learning processing unit (DLPU), and cybersecurity features.
Read more...
---
Olarm product highlights for 2022
Olarm Perimeter Security, Alarms & Intruder Detection Products
Olarm rapidly expanded its ecosystem in 2022 with several new products, the launch of its training academy, and a presence in Gauteng.
Read more...
---
Smart home security
Olarm Smart Home Automation Perimeter Security, Alarms & Intruder Detection Products
The applied use of smart technology within the Olarm ecosystem, through smart features coupled with existing systems, extends the benefits of technology into different spheres.
Read more...
---
The future of AIoT
Hikvision South Africa News CCTV, Surveillance & Remote Monitoring
Hikvision hosted its 2022 Shaping Intelligence Summit in Bali, Indonesia, on 29-30 November, where the company, its customers, and technology and solution partners, looked into the future of AIoT and explored paths to shared success.
Read more...
---
Be cautious when receiving deliveries at home
News Perimeter Security, Alarms & Intruder Detection Security Services & Risk Management
Community reports of residents being held up at their gate when collecting fast food deliveries at home are once again surfacing.
Read more...
---
Banks move to lithium battery technology for intruder systems
Uniross Batteries Perimeter Security, Alarms & Intruder Detection
With advances in battery technology, lithium batteries now include a built-in Battery Management System (BMS) to monitor the battery and shut it down should there be a risk of a failure or overheating.
Read more...
---
Future-proofed intrusion detection for retail
Elvey Security Technologies Retail (Industry) Perimeter Security, Alarms & Intruder Detection Products
One of the ongoing challenges that has faced retailers during their adoption of security technology is the issues caused by non-standardisation of technology.
Read more...
---