Technology solutions on campus
February 2018, Education (Industry), CCTV, Surveillance & Remote Monitoring
Security has always been an issue on educational campuses, but this requirement has grown over time and today you don't find institutions without a significant security operation. While outsourcing personnel may be a contentious issue for some, one standard required by educational institutions is that of security technology deployed in support of human personnel.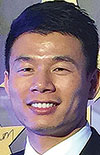 Alec Liu
Alec Liu, Kedacom's sales director has a number of suggestions when it comes to campus security, from broad surveillance solutions, to evidence collection options in the form of body-worn cameras. His suggestions include the following.
For the perimeter, surrounding areas as well as main entry and exit points, a Full HD starlight bullet camera with intelligent video analytics for line crossing would meet campus needs to effectively cover its perimeter and avoid any potential surprises from the outside. For more effective and secure access control, he also suggests an infrared bullet camera which could also be used for 24-hour monitoring as well as automatic number plate recognition if required.
Liu says a PTZ model would be the better choice to cover a large area surrounding a school (including playing fields, outdoor cafeterias, and parking garages), as well providing optimal viewing of school entrances and exits.
Specifically, Kedacom's starlight and Ultra WDR HD 20x IR Speed Dome camera IPC425-F120-N will fit the bill with a unit focused on the centre of a big area or the front or back of school buildings. It offers full 360° of coverage and has a 20x optical zoom which could help accurately identify an individual, even at night with its starlight features and 180 m IR lens.
Additionally, for indoor surveillance and special outdoor areas, a semi-dome and bullet camera could cover a building, monitoring areas such as the lobby, labs etc.
Kedacom's 2MP IPC2253-FN series camera operates in all lighting conditions and includes Ultra WDR and Smart IR features which could automatically adjust the light, providing clear images and video in changing lighting environments. Liu says this is important for indoor surveillance when bright sunlight can blind traditional cameras at various times of the day.
Internally a mini or semi-dome camera with two-way audio is also recommended in areas such as halls, classrooms and even elevators. These not only provide quality images to the control room, but can also be used to communicate with people in the event of an emergency.
Kedacom's high-performance NVR is equipped with intelligent alarms, and supports 64 IP camera channels, providing a free CMS client for better monitoring. The control centre itself needs to have modern storage and video display technologies to allow operators to keep an eye on developments at all hours, as well as video analytics to provide trigger alarms for specific incidents to assist human operators.
On the ground and on the move
Another area in which technology can assist the campus security operation is in the mobile sphere where guards and other security personnel can carry their own surveillance solutions with them. For example, Kedacom's body-worn cameras allow security guards to collect evidence while they are on the scene, whether it is in a riot situation or other smaller and less severe incidents.
Not only do body-worn cameras allow for real-time evidence recording, but they can also allow the control centre to observe the situation in real time and initiate any further response if required. The batteries in these devices can easily cater for operations over a full guard shift.
For those campus security operations that include automotive patrols, Kedacom also provides a full range of vehicle-based security solutions, from robust in-car storage solutions, cameras and other technologies that are designed for the rough ride they will experience on the road, as well as a variety of network solutions to ensure the best images are transmitted back to the control centre.