printer friendly version
VMS for effective campus security
February 2018 Education (Industry), CCTV, Surveillance & Remote Monitoring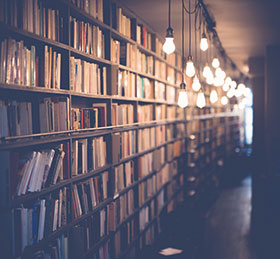 IP video surveillance systems are one of the most popular and effective security systems on the market today, gaining traction in various markets across the globe and particularly in educational institutions such as schools, campuses and universities.
This is according to Gus Brecher, MD of Cathexis Africa, who says that video management software (VMS) systems are the key component to maximising IP surveillance security to keep learners, students, visitors and educators safe on campus.
VMS solutions need to be proactive and results-oriented, providing a safe and secure environment, but also an infrastructure management tool. IP surveillance can assist in managing protest action, managing discipline challenges and even vehicle traffic flow when it comes to parking areas and the flow of students between classes. VMS systems should also be easily integrated with a broad range of third-party security solutions, such as alarms, access control, intrusion detection, video content analytics, licence plate recognition and other operation systems to provide police, security professionals and administrators the information they need to safeguard their campus and make informed decisions.
Cathexis Technologies offers CathexisVision, a fully customised solution offering fast and efficient set-up, seamless integration and a return on investment.
Having completed a wide variety of successful surveillance installations, at educational institutions around the world, Cathexis Technologies says that the true power of an effective video management software system lies in its ability to offer speed, efficiency and effectiveness.
Key features of CathexisVision:
Flexibility and scalability: Monitor hundreds of IP cameras, often across multiple sites.
Video analytics: The analytics feature provides triggers to the system, which enables the system to take user-defined actions depending on the specific trigger received. With its open platform and ability to customise to specific industry requirements this is ideal for managing vast estates.
Automatic number plate recognition (ANPR) enhancements: ANPR software can be used to cross-reference licence plates against law enforcement databases to identify stolen or non-roadworthy vehicles, as well as criminals that have had their vehicles flagged in the system. ANPR is therefore a key access control consideration.
Adjacent Camera Mapping: The Adjacent Camera Mapping feature provides a powerful enhancement to the control room environment, particularly for larger sites, which require hundreds of IP surveillance cameras. It enables customers to 'map' cameras together so that operators can view all cameras adjacent to the camera currently in view. This makes it possible to follow people or specific incidents taking place on site.
Additional third-party system integrations: CathexisVision is integrated with various third-party systems from leading brands, including access control, alarm panels, fire panels, analytics, building management systems and more.
Enhanced search features: Speed and efficiency are critical to security and these vastly improved search features fast track the time it takes to review recorded footage and pinpoint specific events.
• Motion-Search enables users to easily search for motion on recorded video in user-selected areas.
• SnapSearch uses snapshots or thumbnails to zone in on specific events.
• Motion Trails use past event overlays to rapidly navigate back to the time of last motion activity.
Improved hardware efficiency: Improved hardware efficiency allows clients to leverage the power provided by CathexisVision and less of their own hardware resources, gaining improved results.
"In today's education environment, developing video management software solutions, means that the final product must provide optimal security, combined with the management of complex systems, providing comprehensive control of the entire educational facility and maximum return on surveillance investment," concludes Brecher.
For more information contact Cathexis Africa, +27(0)31 240 0800, sales@catafrica.co.za, www.cathexisvideo.com
Credit(s)
Further reading:
Platforms and community lead the future
May 2019, Milestone Systems , Editor's Choice, CCTV, Surveillance & Remote Monitoring, News, Integrated Solutions
Milestone Systems took a look into the future of open platforms and the power of community at MIPS EMEA in Copenhagen in March this year.
Read more...
---
The consequences of false alerts
May 2019, Leaderware , Editor's Choice, CCTV, Surveillance & Remote Monitoring, Integrated Solutions
Craig Donald discusses the impact of false alarm rates on the utility of intelligent security technology systems.
Read more...
---
Protecting people's money, and their data
May 2019, Cathexis Technologies, CA Southern Africa, IDEMIA , Editor's Choice, Integrated Solutions, Financial (Industry)
The temptations inherent to the banking sector, and financial institutions more generally, pit them in an eternal and increasingly high-tech battle to secure themselves against threats from within and without.
Read more...
---
Does your control room add value?
May 2019, Fidelity Security Group, G4S South Africa, Progroup , Editor's Choice, CCTV, Surveillance & Remote Monitoring, Integrated Solutions, IT infrastructure, Commercial (Industry)
Whether on- or offsite, control rooms are a critical aspect of security today and care must be taken in the design and rollout of these nerve centres.
Read more...
---
Delivering greater control room value
May 2019, Cathexis Technologies , Editor's Choice, CCTV, Surveillance & Remote Monitoring, Integrated Solutions
A truly integrated security system requires that all aspects of the security system work seamlessly together, while being managed by the heart of the system, which is the control room.
Read more...
---
HD PIR camera with strobe light
May 2019, Hikvision South Africa , Perimeter Security, Alarms & Intruder Detection, CCTV, Surveillance & Remote Monitoring
Hikvision's Turbo HD passive infrared (PIR) camera uses advanced video surveillance technologies to capture infrared light given off by human bodies.
Read more...
---
AI enhances intruder detection
May 2019, Dahua Technology South Africa , Products, CCTV, Surveillance & Remote Monitoring
Dahua Technology launched its new XVR series, XVR5000-I/XVR7000-4KL-I featuring full-channel SMD Plus to benefit customers with an AI upgrade.
Read more...
---
The world's first surveillance camera day
May 2019 , News, CCTV, Surveillance & Remote Monitoring, Conferences & Events
As part of the National Surveillance Camera Strategy for England and Wales, the Surveillance Camera Commissioner is holding the world's first Surveillance Camera Day on 20 June.
Read more...
---
Combine technologies for effective intruder detection
May 2019, Vox Telecom , Perimeter Security, Alarms & Intruder Detection, CCTV, Surveillance & Remote Monitoring
One does not need to break the bank when securing valuables, but rather have the right mix of various layers of technology.
Read more...
---
Axis announces partner awards winners
May 2019, Axis Communications SA , News, CCTV, Surveillance & Remote Monitoring
Axis Communications announced the winners of its 2018 Partner Awards at a Gala event held at The Venue, Green Park, in Sandton.
Read more...
---