printer friendly version
Powerful Android surveillance software
February 2018 Editor's Choice, News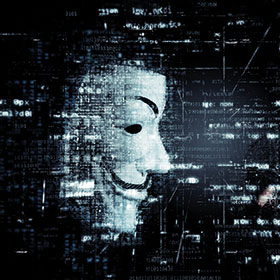 Kaspersky Lab researchers have uncovered an advanced mobile implant, active since 2014 and designed for targeted cyber-surveillance, possibly as an 'offensive security' product. The implant, named Skygofree includes functionality never seen in the wild before, such as location-based audio recording through infected devices. The spyware is spread through web pages, mimicking leading mobile network operators.
Skygofree is sophisticated, multi-stage spyware that gives attackers full remote control of an infected device. It has undergone continuous development since the first version was created at the end of 2014 and it now includes the ability to eavesdrop on surrounding conversations and noise when an infected device enters a specified location – a feature that has not previously been seen in the wild. Other advanced, unseen features include using Accessibility Services to steal WhatsApp messages and the ability to connect an infected device to Wi-Fi networks controlled by the attackers.
The implant carries multiple exploits for root access and is also capable of taking pictures and videos, seizing call records, SMSs, geolocation, calendar events and business-related information stored in the device's memory. A special feature enables it to circumvent a battery-saving technique implemented by a top device vendor: the implant adds itself to the list of 'protected apps' so that it is not switched off automatically when the screen is off.
The attackers also appear to have an interest in Windows users, and researchers found a number of recently developed modules targeting this platform.
Most of the spoofed landing pages used for spreading the implant were registered in 2015, when according to Kaspersky Lab telemetry the distribution campaign was at its most active. The campaign is ongoing and the most recent domain was registered in October 2017. The data shows there have been several victims to date, all in Italy.
"High end mobile malware is very difficult to identify and block, and the developers behind Skygofree have clearly used this to their advantage: creating and evolving an implant that can spy extensively on targets without arousing suspicion. Given the artefacts we discovered in the malware code and our analysis of the infrastructure, we have a high level of confidence that the developer behind the Skygofree implants is an Italian IT company that offers surveillance solutions, rather like HackingTeam", said Alexey Firsh, malware analyst, targeted attacks research, Kaspersky Lab.
The researchers found 48 different commands that can be implemented by attackers, allowing for maximum flexibility of use.
Further information, including a list of Skygofree's commands, indicators of compromise, domain addresses and the device models targeted by the implant's exploit modules can be found on securelist.com
Further reading:
Prime time for palm vein identification
Fulcrum Biometrics Editor's Choice
Ingenico and Fujitsu Frontech North America, represented by Fulcrum Biometrics in South Africa, unveil queue-busting solution for secure in-store commerce.
Read more...
---
A closed security concept for test halls and perimeter
Dallmeier Electronic Southern Africa Editor's Choice
At its factory facilities in Vilsbiburg, Germany, Flottweg SE relies on tailored video security technology from Dallmeier for perimeter security and workplace safety.
Read more...
---
Advanced server performance and energy efficient design
Editor's Choice IT infrastructure Products
Dell PowerEdge server portfolio expansion offers more performance, including up to 2.9x greater AI inferencing while Dell Smart Flow design and Dell Power Manager software advancements deliver greater energy efficiency.
Read more...
---
Free-to-use solar score for South African homes
Technews Publishing Editor's Choice
The LookSee Solar Score is one of the first of its kind to provide insight into the potential of solar power for South Africa's residential properties.
Read more...
---
Fast, reliable and secure cloud services
Technews Publishing Editor's Choice Cyber Security IT infrastructure
Security and speed are critical components of today's cloud-based services infrastructure. Cloudflare offers a range of services supporting these goals beyond what most people think it does.
Read more...
---
Fire-fighting force at Vergelegen
Editor's Choice Fire & Safety Residential Estate (Industry)
Vergelegen wine estate in Somerset West, and its neighbours, are set to enjoy greater peace of mind this summer, thanks to the delivery of a brand new fire truck .
Read more...
---
Sasol ensures Zero Trust for SAP financials with bioLock
Technews Publishing Editor's Choice Cyber Security Security Services & Risk Management
Multi-factor authentication, including biometrics, for SAP Financials from realtime North America prevents financial compliance avoidance for Sasol.
Read more...
---
KPMG 2022 CEO Outlook, South African edition
Editor's Choice News
Mid-November saw the release of the latest KPMG 2022 CEO Outlook, South African edition, aptly sub-titled 'Potential Growth in Uncertain Times'.
Read more...
---
Do you know where your data is?
Technews Publishing Editor's Choice
Flow Security focuses on making sure companies manage their data security in real time through automated Data Security Posture Management (DSPM).
Read more...
---
Two cases of cyber resilience
Technews Publishing Editor's Choice
Infinidat consolidates backups and cyber resilience for a cloud service provider in the healthcare environment, as well as an energy utility based in EMEA.
Read more...
---