printer friendly version
South Africa is a target for cyber attacks
November 2017 Editor's Choice, Cyber Security, Security Services & Risk Management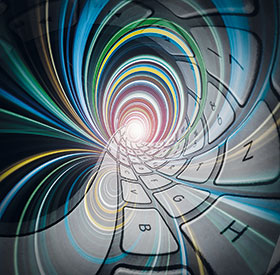 Following the announcement by large South African data centre operator and website hosting service provider Hetzner, that a key database had been hacked, Maeson Maherry, chief solutions officer for LAWtrust, Africa's leading cybersecurity firm, says numerous data breaches over the past few weeks show South Africa is a "focus area for cyber attacks".
The Hetzner breach – which was discovered on Wednesday 1 November, follows the revelation two weeks ago that over 30-million South Africans' personal information (including property ownership, income and employment history) had been exposed online, in what is considered South Africa's biggest data breach.
"We are effectively in a Cold War where the goal has become less about disruption and more about stealing data," Maherry says. He says it is imperative that South African businesses act to protect their data and their brand, and retain customer confidence.
"Businesses have to provide multilayered defences to protect the data and this has to be done in such a way that the information services are still accessible and convenient to customers."
This means businesses need to put in place strong authentication for all administrators, employees and customers in light of the breaches. Companies also have to encrypt everything, including data in databases, file servers and data in the cloud.
"It is not a question anymore of whether an organisation will be breached, but how and when. Therefore, businesses must consider bringing the protection close to data itself – encrypt your data, while taking into account preservation of business functionalities and convenience for the users. Encrypting everything will become the norm in the future," says Dr Aleksandar Valjarevic, head of pre-sales at LAWtrust.
Maherry adds that businesses also have to consider how they manage the cryptographic keys, SSH keys and digital certificates that are the foundation of the security plumbed into enterprise and cloud IT. "If an employee can leave with a copy of the SSH key for a server and a business can't do anything about it, then that business is in extreme danger," he says.
For more information contact LAWtrust, +27 (0)11 731 8238, robyn@lawholdings.co.za, www.lawholdings.co.za
Further reading:
The same security assessment for different reasons
Issue 7 2020, Alwinco , Editor's Choice
Like everything else in life, a security risk assessment also has two sides: one is the proactive approach, and the other is the approach taken 'after the fact'.
Read more...
---
Risk intelligence the key to a sustainable future
Issue 7 2020 , Editor's Choice
Only by building risk intelligent organisations will leaders be able to overcome six distinct global threats identified by the Institute of Risk Management South Africa (IRMSA).
Read more...
---
Profile D for access control peripherals
Issue 7 2020 , Editor's Choice
Profile D provides interoperability for devices such as locks, credential/biometric readers, PIN pads, LPR cameras, door phones, sensors and displays.
Read more...
---
Security investments and culture
Issue 7 2020 , Editor's Choice
Organisations must embed security into the culture of the company and approach security investments with this culture in mind.
Read more...
---
Elastic storage pricing
Issue 7 2020 , Editor's Choice
With elastic pricing, users can switch from one storage model to another without having to pay a premium or a penalty, and without having to physically move any data.
Read more...
---
Use technology as a differentiator
Issue 7 2020 , Editor's Choice
Juni Yan, director of Transport, Logistics and Automotive at BT, shares her insights on how logistics companies can leverage digital transformation to become a real market differentiator – no matter the state of the pandemic.
Read more...
---
Management of PPE allocation made simple
Issue 7 2020, Powell Tronics, Technews Publishing , Editor's Choice
Of all the roadblocks and challenges COVID-19 has introduced us to over the past few months, one of the tasks organisations have to manage is the issuing of PPE to staff.
Read more...
---
Robots in warehousing and freight, a security perspective
Issue 7 2020, FSK Electronics , Editor's Choice
The logistics industry needs support from technology to meet its ongoing demands and ongoing security concerns.
Read more...
---
The new training normal
Issue 7 2020, Leaderware , Editor's Choice
Insights from running my first CCTV Surveillance Skills and Body Language and Advanced courses at physical training venues since COVID-19 started.
Read more...
---
An exciting journey in security
Issue 7 2020, Technews Publishing, BTC Training Africa , Editor's Choice
Errol Peace describes his 40-plus year career in the security industry where he was and is a great proponent of training as an "exceptionally exciting journey".
Read more...
---