printer friendly version
Software defined surveillance
November 2017 IT infrastructure, CCTV, Surveillance & Remote Monitoring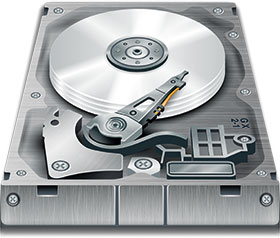 It is now public information that for any players of the surveillance industry in South Africa (SI, distributors, vendors, etc.), 2017 has been a difficult year. Since the end of the first quarter of the year, the country officially entered an economic recession. An important chunk of the market relies on projects of significant sizes and many of them have been delayed or cancelled. Unfortunately, projections for 2018 and 2019 are not promising at all.
Does that mean the need for security decreases? Not at all, and quite the opposite since statistically crime rates rise in periods of recession, therefore security is more important than ever.
Simply put for the end-users, regardless of their activities, recession means that budgets must be revised, reshuffled to focus on core activities as companies try to limit the damage incurred on their growth. Obviously, security is rarely seen as a productivity tool but more as an optional insurance to increase business resilience. Security related budgets are therefore embedded as part of any business operational routine.
Given that context, and as a member of the surveillance industry, we surely need to approach the problem of budget restriction for security using a disruptive approach.
In a surveillance project, the common rule is that the share for IT equipment (servers and storage) is between 20% to 30% of the investment, if not more. What is less known is that server-class equipment is designed to last between 6 to 10 years where the actual warranty proposed by vendors is usually three years extendable to five years. According to a leading analyst firm's report, the potential life-span of servers is between 7-10 years (typically six years for rack servers and up to 10 years for integrated systems). This is "up to three times longer than the typical replacement cycle for servers and storage arrays."
Limiting the warranty (and consequently the real life span) to a certain duration is a way to fuel the planned obsolescence and to force end-users to refresh their existing equipment. It is great when the budget to replace out-of-warranty equipment is compatible with the economic context, it becomes more problematic when a chief financial officer (CFO) decides rightly to suspend investment in a surveillance project.
Some economic pioneers are rightly preaching for a circular economy which is an alternative to the traditional linear economy (make, use, dispose) in which resources are kept in use for as long as possible, extracting the maximum value from them whilst in use, then recover and regenerate products and materials at the end of each service life. Such a circular economy is seen as our next economic model in an expected resource scarce world where integrated service-based IT companies will ensure products perform and last longer with an increased customer relationship, thus increased satisfaction.
How can it be implemented for a surveillance project?
There is a very good chance that customers already have a surveillance infrastructure with existing servers and storage in place. These servers could have been stamped as obsolete by VMS (video management system) calculators for lack of CPU power or storage capacity. However, they are an excellent base for building blocks in a hyper-converged infrastructure.
A hyper-converged, or software defined infrastructure focused on surveillance, such as CAPS-OS by Capsule Software, thanks to optimisation of the I/O flow for video streams, offers a gain of performance of between 30% to 40% compared to a native implementation on the same server hardware configuration.
It allows organisations to re-purpose a server by partitioning it into multiple virtual machines with dedicated roles such as access control, asset tracking, LPR and so on. Where storage is concerned, even a 10-year-old storage array either using SAS or SATA drives is still compatible with the latest SATA drives of 8, 10 or 12 terabytes. Coupled with a software-defined storage layer, this legacy storage will perfectly fulfil the needs of the modern surveillance infrastructure in term of performance and data security.
Software-defined storage has been proven to be much more efficient than native hardware storage, and it reduces the number of hardware storage units you need to maintain and replace. Nowadays, the idea of re-purposing an existing IT infrastructure is extremely seducing, completely seamless and possible thanks to software defined infrastructure. Adopting such strategy will increase any business's resilience, strengthen equipment performance and enable decision-makers to enhance their investments. Entering the circular economy presents many advantages to the surveillance market.
For more information, contact Franck Martinaux, Capsule Technologies, franck@capsule-sa.co.za, www.capsule-sa.co.za
Credit(s)
Further reading:
AI and self-healing
Issue 7 2020 , IT infrastructure
Storage infrastructure that has in-built capacity as well as the ability to self-heal and self-tune is critical.
Read more...
---
Understanding the need to secure your SD-WAN platform
Issue 7 2020 , IT infrastructure
SD-WAN functions need to be virtualised to keep up with evolving security threats and to control the cost of updating and upgrading security elements.
Read more...
---
Software-defined everything
Issue 7 2020 , IT infrastructure
BCX prepares businesses for the future with the launch of its Multi Domain Software Defined Network, applying intent-based networking throughout the enterprise.
Read more...
---
Beating the recessionary blues
Issue 6 2020 , IT infrastructure
Most companies are looking to eke out savings by sweating technology assets a bit longer and by trimming operating costs.
Read more...
---
Designing a modern security network
Issue 6 2020, Regal Distributors SA , IT infrastructure
Traditionally security networks have served us well, but with the rapid advancements in technology it may be time to review the requirements for your security network.
Read more...
---
Home-grown, cloud-based safety and security solutions
Residential Estate Security Handbook 2020 , IT infrastructure, Integrated Solutions
BeSecure has taken security and communications technologies and turned them into what is best described as care and safety solutions for the estate community in South Africa.
Read more...
---
Bringing the wonders of fibre to your estate
Residential Estate Security Handbook 2020, Vox Telecom , IT infrastructure
The Hi-Tech Security Solutions' Residential Security Conference in Durban was a magnificent event where Vox showcased its visitor management solution.
Read more...
---
Protecting your electrical equipment
Residential Estate Security Handbook 2020, BFR Digital, PSS Distributors , IT infrastructure
Load shedding is a constant danger as the surges that occur when the lights come on cause damage to electronic equipment, including security equipment, unless it is protected.
Read more...
---
Integrated security management system
Residential Estate Security Handbook 2020, Protoclea Advanced Image Engineering , Products, CCTV, Surveillance & Remote Monitoring, Integrated Solutions
Phorcas is a security information system developed by Protoclea designed to integrate multiple sub-systems into a powerful crime fighting solution.
Read more...
---
Bosch launches a fully open camera platform
Residential Estate Security Handbook 2020, Bosch Building Technologies , Products, CCTV, Surveillance & Remote Monitoring
Bosch has announced the launch of INTEOX, a new camera platform designed to modernise the security and safety industry.
Read more...
---