printer friendly version
Easy-to-use intelligence
November 2017
CCTV, Surveillance & Remote Monitoring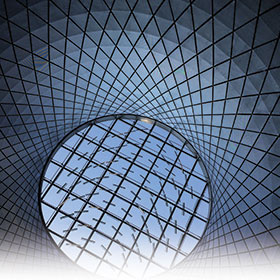 The TVT brand of surveillance products is known for its ease of installation and use, but the brand also offers intelligent solutions designed to ensure your surveillance operations deliver reliable service 24x7, even when you're not watching.
TVT's Intelligent Video Analysis (IVA) provides a set of analytical functions that raise the alarm when certain conditions are met, alerting users via the NVMS 9000 recording platform, or on TVT's mobile apps. Vaughn Tempelhoff, from local TVT importer Forbatt SA, explains that when a TVT solution is installed, including the NVMS, recorders and IP cameras, users are able to implement a black-screen approach to surveillance operations, allowing the technology to alert them when an event occurs.
In line with its focus on keeping things simple, TVT offers four basic IVA options for users to choose from.
Object Removal: This intelligent algorithm warns users of missing or abandoned objects. The operator chooses up to four areas on their screen that they want to monitor, for example, a painting on the wall or a computer on a desk. If the monitored object is removed from the stipulated area, an alarm is sounded.
Similarly, the operator can also monitor an area for abandoned objects. If the system detects that something has been left in a monitored area for more than a certain time, it also raises the alarm. This feature could be used to check for illegal parking or for suspicious abandoned packages, for example.
Exception: This algorithm monitors a video stream for changes in the image, such as blurring, colour changes or scene changes, and warns the users as soon as something unexpected is detected.
Line Crossing: Each camera can have up to four 'lines' assigned to its image, such as the perimeter of a property. Whenever something crosses a line (a person or a car), the user is alerted and can take action. One can also specify which direction the line must be crossed in order to raise the alarm.
Intrusion: Similar to Line Crossing, this application allows the user to specify an area under observation. Whenever something intrudes into this area, an alert is issued. A shop, for example, could use this to warn if a customer goes behind a counter or into an area where valuable goods are stored.
In all these cases, the alarm is sounded on the NVMS9000 as well as on the user's mobile. Users can view the footage of the exception on their mobiles from anywhere in the world, as long as they have an Internet connection and the TVT app.
When using TVT's NVMS9000, the user also has a variety of options as to what should happen to the video footage from its cameras. Video can be recorded all the time, or only when motion is detected. The user is also able to specify the quality of the recorded video, for example up to 4 MP at 30 frames per second (for TVT's 4 MP cameras), and using H.264 or H.265 compression, as long as the camera supports both.
Mobile apps and megapixels
Users who want to keep an eye on their surveillance system while on the move can download TVT's mobile apps and easily connect them to their NVR. Superlive Pro is the app for iPhone and Android smartphones, while Superlive HD is designed for iPad and Android tablets.
The latest versions of these mobile apps allows users to view their cameras, take snapshots of events of interest, initiate remote playback of events and even control their PTZ cameras. You can even display a multi-channel preview of more than one camera if all you need is to keep an eye on your assets.
Depending on what you want your surveillance solution to watch over, TVT has a range of IP cameras starting at 2 MP resolution and rising to over 5 MP. It also supplies a range of analogue HD cameras, again ranging from two to 5 MP.
Credit(s)
Further reading:
Efficient storage for security
Issue 7 2020, Dell EMC , CCTV, Surveillance & Remote Monitoring
There is a dramatic increase in the amount of storage and computing power required to support today's safety and security systems.
Read more...
---
Safe restaurant reopening technology
Issue 7 2020, Dahua Technology South Africa , CCTV, Surveillance & Remote Monitoring
Denmark's Arkaden Food Hall makes use of Dahua People Counting and Flow Control solution for safe reopening.
Read more...
---
Forbatt SA invests in South Africa's security industry
Issue 7 2020, Forbatt SA , CCTV, Surveillance & Remote Monitoring
Forbatt SA is set to offer an improved service to the industry by making sure it has the products and solutions the industry needs, as well as a new showroom.
Read more...
---
Analytics with your existing cameras
Issue 7 2020, Secutel Technologies , CCTV, Surveillance & Remote Monitoring
With SecuVue from Secutel Technologies, it is possible for any business to monitor their offices, warehouses or stores remotely, from any part of the world.
Read more...
---
Consolidating control rooms and service delivery within a COVID-19 environment
Issue 6 2020, Leaderware , CCTV, Surveillance & Remote Monitoring
It is essential to have informed, coordinated and professional responses within control rooms at this time of increasing turmoil.
Read more...
---
Technology driving the healthcare industry
Issue 6 2020, Duxbury Networking , CCTV, Surveillance & Remote Monitoring
Seeing cameras as sensors opens up new possibilities, and each one of them responds to typical demands inside a hospital, clinic or nursing home.
Read more...
---
Turn cameras into traffic sensors
Issue 6 2020, Duxbury Networking , CCTV, Surveillance & Remote Monitoring
Safer communities and cities are achieved through a mixture of technology and human resources, working together in a holistic manner.
Read more...
---
Mobotix thermal technology increases security
Issue 6 2020, Duxbury Networking , CCTV, Surveillance & Remote Monitoring
Installations, machinery, equipment and material available on company premises require effective and cost-efficient protection. In addition, operational safety, optimisation of workflows and protection ...
Read more...
---
Getting a visual on Covid-19 screening
Issue 6 2020, Graphic Image Technologies , CCTV, Surveillance & Remote Monitoring
Should organisations be investing in thermal camera technology to simply contain and limit the spread of the virus?
Read more...
---
Flexible temperature screening options for challenging times
Issue 6 2020, Hikvision South Africa , CCTV, Surveillance & Remote Monitoring
A thermal imaging camera is an effective screening device for detecting individuals with elevated skin temperature. This type of monitoring can provide a rapid screening approach in high-traffic areas.
Read more...
---