printer friendly version
Disaster recovery as a service?
November 2017 Editor's Choice, Security Services & Risk Management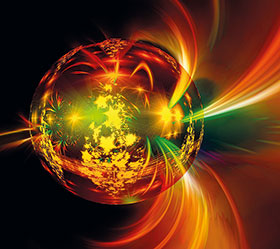 In the last few years, organisations have started replacing traditional disaster recovery (DR) services with disaster recovery as a service (DRaaS), why?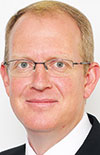 Johan Scheepers
There are a few benefits that DRaaS offers. Firstly, it assists organisations to reduce costs and relinquish the responsibility of their DR data centre and infrastructure to a service provider. They don't need to 'double' their infrastructure costs in order to replicate a DR site for their data centre. There is no outlay for hardware or software. However, there are other indirect cost benefits such as no cooling, floor space, power costs etc.
Furthermore, DRaaS provides organisations with the flexibility of IT as a utility. For example, if you require more store/compute almost instantly, DRaaS enables this flexibility. With regards to Recovery Time Objective (the time required to restore data or a service after a disaster or disruption) and Recovery Point Objective (how much data am I willing to lose?), this is now determined by the SLA with the service provider, making the process far simpler for the business.
What are the key benefits of DRaaS?
The cost benefit is obvious as well as the fact that they no long require their own infrastructure along with the management responsibilities for the data centre. It must be noted that support staff are still required, but DRaaS takes a lot of the complexity out of DR by having a specialist take care of their DR infrastructure and SLA requirements.
What are some of the features that DRaaS has that traditional DR does not?
DRaaS features a utility model of cloud computing that has a significant impact on a business. It enables companies to scale their store/compute with ease and speed. If we have a look at an in-house data centre scenario, it is far more difficult to quickly increase or decrease store/compute. Servers need to be commissioned, routed through procurement etc. It can sometimes take months to install the server. DRaaS is essentially a 'pay-as-you-use' model which is far more economical, not to mention simpler.
You have highlighted the pros to DRaaS however, what are some of the pitfalls in switching to a DRaaS service?
Physical accessibility is the most apparent downside to DRaaS. Your DR resides in a remote data centre, which means a company won't have access to it. If a particular component needs to be physically accessed, this needs to be routed through the service provide. However, it must be mentioned that this issue is the same for any type of cloud service where data centres are located all over the world.
It is also important to conduct due diligence when selecting a service provider as not all are equal. It is vital to ensure they are compliant with data regulations and have security built into the platform. It will serve a company well to establish the classification of the data centre and to read the 'fine print'.
Do you predict an uptake in DRaaS in the coming year?
Adoption is taking place far more rapidly with smaller and mid-sized businesses. They are more agile and ready to move to a DRaaS model as their IT budgets are far more constrained than those of their larger counterparts and they realise the benefits very quickly.
On the flip side, we are seeing large organisations and groups consolidating their data centres which indicates they may continue to make use of their own DR infrastructure for some time or even indefinitely. In addition, larger organisations and certain verticals such as financial services are more heavily regulated and often have stringent requirements which compel them to retain their own DR sites rather than making use of the DRaaS model.
There are some organisations, however, that are and will consider the hybrid model whereby certain elements of their data for DR purposes will be stored in country and on premise, such as financial data. This is required by SARS. However, other data that is not
sensitive may make use of the DRaaS model such as production systems/data.
We will also see Applications as a Service (AaaS) driving the uptake of DRaaS. Companies that offer AaaS will naturally have to offer DRaaS as part of their AaaS offering. In general, we will see an uptake in 2018 of DRaaS.
For more information contact Commvault, www.commvault.com
Credit(s)
Further reading:
The same security assessment for different reasons
Issue 7 2020, Alwinco , Editor's Choice
Like everything else in life, a security risk assessment also has two sides: one is the proactive approach, and the other is the approach taken 'after the fact'.
Read more...
---
Risk intelligence the key to a sustainable future
Issue 7 2020 , Editor's Choice
Only by building risk intelligent organisations will leaders be able to overcome six distinct global threats identified by the Institute of Risk Management South Africa (IRMSA).
Read more...
---
Profile D for access control peripherals
Issue 7 2020 , Editor's Choice
Profile D provides interoperability for devices such as locks, credential/biometric readers, PIN pads, LPR cameras, door phones, sensors and displays.
Read more...
---
Security investments and culture
Issue 7 2020 , Editor's Choice
Organisations must embed security into the culture of the company and approach security investments with this culture in mind.
Read more...
---
Elastic storage pricing
Issue 7 2020 , Editor's Choice
With elastic pricing, users can switch from one storage model to another without having to pay a premium or a penalty, and without having to physically move any data.
Read more...
---
Use technology as a differentiator
Issue 7 2020 , Editor's Choice
Juni Yan, director of Transport, Logistics and Automotive at BT, shares her insights on how logistics companies can leverage digital transformation to become a real market differentiator – no matter the state of the pandemic.
Read more...
---
Management of PPE allocation made simple
Issue 7 2020, Powell Tronics, Technews Publishing , Editor's Choice
Of all the roadblocks and challenges COVID-19 has introduced us to over the past few months, one of the tasks organisations have to manage is the issuing of PPE to staff.
Read more...
---
Robots in warehousing and freight, a security perspective
Issue 7 2020, FSK Electronics , Editor's Choice
The logistics industry needs support from technology to meet its ongoing demands and ongoing security concerns.
Read more...
---
The new training normal
Issue 7 2020, Leaderware , Editor's Choice
Insights from running my first CCTV Surveillance Skills and Body Language and Advanced courses at physical training venues since COVID-19 started.
Read more...
---
An exciting journey in security
Issue 7 2020, Technews Publishing, BTC Training Africa , Editor's Choice
Errol Peace describes his 40-plus year career in the security industry where he was and is a great proponent of training as an "exceptionally exciting journey".
Read more...
---