printer friendly version
Managing future cities
November 2017 Integrated Solutions, Products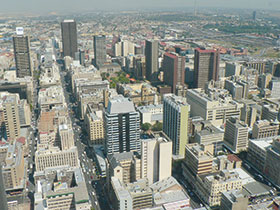 Walk through Cape Town's central business district toward the world-famous V&A Waterfront, and you'll notice how the lines between city and seashore, residential and commercial, are rapidly blurring. A similar transformation is happening in Jo'burg's oft-neglected CBD, in the suddenly revitalised districts of Newtown and Maboneng.
Further afield, the trend is shaping how we live, work and play in a new generation of integrated estates and so-called central improvement districts. A visit to Cape Town's Century City, for example, mixes a hybrid of residential complexes within a fabric of business and commercial premises and one of the largest shopping malls in Africa. Likewise, Johannesburg's Waterfall Estate is picking up where the sprawl and congestion of Sandton, the city's 'unofficial CBD', left off, bringing together all the amenities the estate's well-heeled residents could ever need and want without ever leaving the precinct.
Indeed, the mall is becoming somewhat of a dinosaur, an isolated island of commercial activity. Instead, it's shifting – Transformers-like – to our inner cities, where people traditionally work and increasingly live. With firm policies that seek to reverse apartheid-style town planning in cities like Cape Town, people from all walks of life and income brackets are finding new opportunities to move closer to the cities in which they work, and with that shift comes the need to better manage these communities at every level.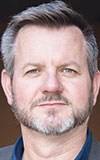 Tiaan Janse van Rensburg.
As is often the case, every solution breeds a new problem. Tiaan Janse van Rensburg, commercial director of Cape Town-based software and solutions developer Solution House, says the positives of urban regeneration far outweigh the negatives, especially for previously disadvantaged communities forced to live far from their places of work, but the negatives can't just be glossed over on the hope that they'll work themselves out.
"We're not used to managing our cities in the same way we manage our shopping malls or security estates," says Janse van Rensburg. "A mall is a closed environment where every aspect of public safety, access, transport, parking, security and maintenance is managed centrally, often by one company. In a city or city district, this multiplicity of services is often managed separately, by different companies, groups and both public and private authorities, each using their own system or software, few of which acknowledge let alone collaborate with each other.
"So typically we end up with a mashup of different services that fail to take advantage of the very real and very present synergies that already exist between them."
While this is all new to us, South Africa's future cities lag somewhere behind more developed cities when it comes to urban reintegration.
You wouldn't expect to find a shopping mall at the heart of New York's 9-11 memorial district, for example, but in the Oculus – developed by one of the world's largest shopping mall groups, Westfield – that's exactly what you'll see; dozens of stores that function as a hub connecting offices in Brookfield Place and One World Trade Centre with subway lines and trains that serve 50 000 commuters every day. London's Boxpark and Beijing's San Li Tun district are similar – albeit structurally very different – concepts.
Ironically, while they might be further down the path of urban enlightenment, they lack the elements of integrated management software like Solution House's home-grown Incident Desk. Developed specifically to address the needs of integrated communities, Incident Desk merges information from multiple systems into a cohesive, geospatial, real-time management platform that can scale up from one room in one building to entire districts and cities.
"If we're going to push forward and build the cities of the future in South Africa, our services need to match and keep up," says Janse van Rensburg. "Multi-services – metros, maintenance, buildings, security, crime prevention, vehicle checks – currently exist as separate entities, while our lives do not, which makes it very hard to provide a seamless service in these seamless environments. Service providers simply haven't adapted as quickly as these multi-tenant environments have developed. If there's an incident in a public walkway, is that managed by the metro or the private security firm hired to protect the space? Or when a suspect vehicle enters a private space in a public estate, who gets the call?"
Janse van Rensburg believes there needs to be a cultural shift in the vendor environment for integrated urban spaces to really thrive, especially in developing countries like South Africa where communication and collaboration are so often weighed down by bureaucracy. This would necessarily entail keeping data from different vendors safe and hidden behind walls, as prescribed by the Data Protection and Copy Act and the PoPI Act, for example. Management solutions must be able to deal with a certain level of complexity and security, while remaining flexible enough to facilitate the sharing of critical information.
"Much like the residents of our future cities, every service supplier must be able to have their 'own space' but also know which of their spaces and activities are shared for the benefit of the community.
"Another aspect we're actively working on is the 'third dimension' of spatial planning and management. Most city districts are managed in a two-dimensional 'map' space, but an integrated management system needs to account for the physical structures in the managed district as well – the buildings, for instance. Any solution should therefore be able to move seamlessly from a 2D spatial view to a 3D structural view, without having to switch systems or platforms. It's a technical challenge we've already overcome at many of our client sites in South Africa and the UK, but something that needs more development if it's going to work on a much larger scale."
Something new and strange is happening in our cities. Are we ready for it?
Credit(s)
Further reading:
Olarm launches the Olarm LINK
Olarm Perimeter Security, Alarms & Intruder Detection News Products
Building on the success of smart-enabling, monitoring and controlling alarm panels and electric fences, Olarm has a new solution for customers to integrate gates, garage doors, pumps and other electrical products with the Olarm APP and Olarm PRO communicator.
Read more...
---
Ultimate smart monitoring and reliability
Olarm Perimeter Security, Alarms & Intruder Detection News Products
Olarm is gearing up to unveil its latest product, the Olarm MAX, set to be available in late 2023, which will redefine smart monitoring by offering unparalleled connectivity options and functionality.
Read more...
---
Cloud-based or on-premises access control
Salto Systems Africa Access Control & Identity Management Products
Choosing between cloud-based and on-premises access control solutions can be a difficult decision, however, the best solution for your organisation, property, or building type will depend on a range of factors.
Read more...
---
Convergence of cyber and physical security
Integrated Solutions Security Services & Risk Management
The overlap between cybersecurity and physical security will necessitate the integration of cyber and physical security in order to enable the sharing of events to the same security operations centre.
Read more...
---
New distributed acoustic sensors in EMEA
Perimeter Security, Alarms & Intruder Detection Products
OPTEX introduces new EchoPoint Distributed Acoustic Sensors (DAS) for advanced point location intrusion detection, using intelligent detection algorithms to provide point detection of +/- 6 m in a range of up to 100 km.
Read more...
---
AI technology to empower vertical markets
Dahua Technology South Africa Mining (Industry) CCTV, Surveillance & Remote Monitoring Products
Dahua WizMind is a full portfolio of solutions comprising project-oriented products that use deep learning algorithms to provide more business value to its global customers and deliver reliable and comprehensive AI solutions for vertical markets.
Read more...
---
Improved security health check tool
Gallagher Access Control & Identity Management Products
Gallagher Security has streamlined its free Security Health Check tool, making it easier than ever to protect against potential system risks and improve business efficiencies.
Read more...
---
Maximum fire protection for the most dangerous places
Securiton Fire & Safety Mining (Industry) Products
Africa's heavy mining and resource processing industries are some of the continent's leading economic lights. They also present some of its toughest fire safety challenges on the planet.
Read more...
---
RDC expands its production capabilities
Radio Data Communications Perimeter Security, Alarms & Intruder Detection Products
Local electronics manufacturer, RDC, recently acquired a new SMT (surface mount technology) machine to boost its manufacturing output and meet the needs of its global customer base.
Read more...
---
Suprema showcases integrated security solutions
Suprema Access Control & Identity Management Products
Apart from being an access terminal that supports multiple credentials such as facial recognition, RFID, mobile and QR codes, the BioStation 3 also supports VoIP Intercom and real-time video monitoring features to make it a truly multi-functional reader.
Read more...
---