Access Automation Expo
November 2017, News, Perimeter Security, Alarms & Intruder Detection
Centurion's recent successful Access Automation Expo took place on the 21st September at the Galleria conference centre in Kramerville, and boasted exhibits by 10 regional distributors, with in the region of 600 professionals from the field of access automation and its related specialisations attending.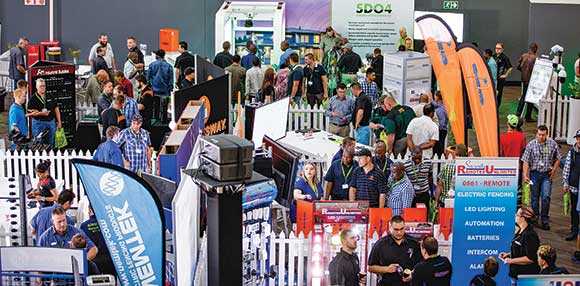 In recent years, access automation has seen myriad technological innovations driving it forward and becoming one of the most exciting fields to exist in the security spectrum, encompassing everything from gate motors and traffic barriers to intercom systems and GSM access control.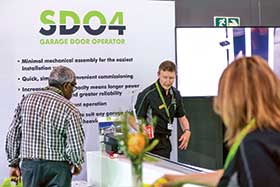 While the event undoubtedly acted as a springboard for Centurion's latest product offerings, the company's communications coordinator, Charl Mijnhardt, points out that it presented an excellent networking opportunity for professionals involved with access automation and its related fields.
"There's never really been anything like this in South Africa, an event that focuses solely on access automation," explains Mijnhardt. "And judging by the incredible turnout, it's clear that it's something that the security industry has been waiting for."
With regards to the new Centurion products on display, Mijnhardt says, "The three new products are all geared towards providing maximum convenience and maximum functionality, both for the installer and for the end-user".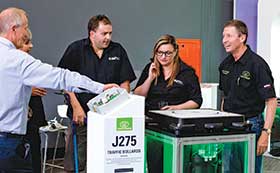 The new products are:
G-Ultra: The G-ULTRA is imbued with intelligence and packaged for use in a modern environment. The combination of a smart graphic user interface and a plethora of advanced features means that the G-ULTRA goes well beyond the scope of mere access automation and takes remote monitoring and control to an entirely new level. The G-ULTRA makes it possible for access holders to remotely control up to six appliances – for example a gate motor or irrigation system – via a missed call or SMS from their mobile phone.
In addition, the unit's four channels can be individually configured as outputs, which enable learned-in users to receive notifications via missed call, SMS or email. "A typical example would be using one of the unit's inputs to monitor the status of a Centurion gate motor, and setting it up to send you a notification when the gate is open, or opening, or both," says Mijnhardt. "The possibilities are virtually endless".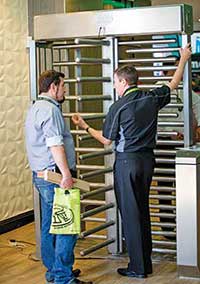 G-Speak Ultra: The G-Speak Ultra promotes the ultimate in convenience and peace of mind by combining wireless GSM technology with Centurion's ULTRA interface. The G-Speak Ultra allows wireless communication between the user and the intercom gate station, effectively turning the user's phone into the intercom handset.
SDO4: The SDO4 has been designed to automate domestic garage doors safely, quietly and reliably. The product's chain-driven system allows for whisper-quiet operation, while a reliable battery backup ensures that the SDO4 will continue working even during lengthy power outages. In addition, the SDO4's built-in collision sensing circuitry makes it a very safe automation solution.
For more information contact Centurion Systems, +27 (0)11 699 2400, charl.mijnhardt@centurionsystems.co.za, www.centsys.co.za