printer friendly version
Open source intelligence
1 November 2017 Security Services & Risk Management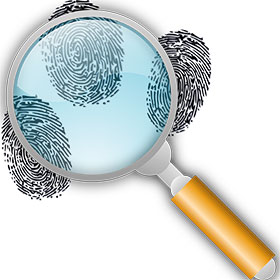 It is safe to assume that all private investigations practitioners are familiar with but not necessarily adept in the practice of the OSINT (open source intelligence) concept i.e. the legally and freely available access – if one has developed the curiosity and technical skills required – to a wide variety of local and/or international information sources which have become increasingly digitised and often made available on subscription.
OSINT has been traditionally used, in conjunction with other forms of information, to support a wide variety of both covert and overt due diligence, security, consumer and commercial intelligence related investigations. However, the number of such sources and the difficulties of keeping pace with their availability and then properly using them and the specific information available have grown exponentially (Google, Internet, Twitter, Facebook, LinkedIn, business web sites etc.). This problem has occurred over the last decade or so due to the sophistication, development and growth in related information sourcing, sharing and storage technologies.
A concurrent trend has been the demand by PI clients, legal firms, credit granters and many others – including governments for security and anti-terrorism reasons – for less generalised and more accurate, specific, nuanced and predictive information to support their decision-making processes.
A further obvious trend has been the retaliatory steps taken by authorities and businesses, via consumer privacy, data and information protection legislation and other data base security and anti-cybercrime measures, to prevent unauthorised access to such sources. This has occurred because of the abuse of access to OSINT, often for criminal or industrial espionage purposes e.g. stolen identifications, product and financial information, and the requirement, for business and contractual reasons, to protect against the misuse of shared data and information.
Simultaneous access to a vast array of OSINT sources has only become possible due to the development of electronically driven search engine software programs with variable drill down capacities which, when tasked, allow for the search and retrieval of specifically or generally requested information or data.
It is therefore arguable that any private investigations practitioner wishing to keep abreast of these trends, must understand and become adept with modern OSINT trends and requirements or run the risk of becoming obsolete.
For more information, contact SSC Security Consultants, +27 (0)11 786 8556, howard@sscinfo.co.za, www.sscinfo.co.za
Further reading:
Communication in any situation
Issue 8 2020, Elvey Security Technologies , Global Communications , Security Services & Risk Management
Global Communications offers an industry-first with five-year warranty on select Kenwood two-way radios.
Read more...
---
The year resilience paid off
Issue 8 2020 , Editor's Choice, Security Services & Risk Management
Hi-Tech Security Solutions spoke to Michael Davies about business continuity and resilience in a year when everything was put to the test.
Read more...
---
Top 10 security misperceptions
Issue 4 2021 , Cyber Security, Security Services & Risk Management
The Sophos Rapid Response team has compiled a list of the most commonly held security misperceptions they've encountered in the last 12 months while neutralising and investigating cyberattacks in a wide range of organisations.
Read more...
---
Energy performance certification compliance
Issue 3 2021 , Security Services & Risk Management
With energy costs accounting for an ever-increasing percentage of the total operating cost of a building, having a better understanding of a building's energy performance can be a valuable tool for property owners and tenants.
Read more...
---
PoPIA: De-identifying, matching and filing
Issue 3 2021 , Editor's Choice, News, Security Services & Risk Management
Three of the crucial areas in organisational PoPIA compliance that must be discussed include de-identifying, information matching programmes and filing systems.
Read more...
---
Never allow someone onto your property without asking questions first
Issue 3 2021, Fidelity Services Group , News, Security Services & Risk Management
Opportunistic criminals are always looking for easy targets. Being aware of basic personal safety measures can go a long way towards protecting you from impersonators and imposters.
Read more...
---
Off-grid possibilities make sense
Issue 3 2021, Rectron , Security Services & Risk Management, Products
] With load shedding always at the door, compounded by consumers feeling the 15% increase on their electricity bill, alternative sources of energy are starting to look more attractive to South Africans.
Read more...
---
Winners of the inaugural South Africa OSPAs
Issue 4 2021, Technews Publishing, Secutel Technologies, Cathexis Technologies , Editor's Choice, News, Integrated Solutions, Security Services & Risk Management
The presentation of the first-ever South Africa Outstanding Security Performance Awards (OSPAs) took place virtually on Thursday 3rd June 2021 as part of an internationally attended online thought leadership webinar.
Read more...
---
Skills in CCTV camera operations
Issue 4 2021, Leaderware , Editor's Choice, CCTV, Surveillance & Remote Monitoring, Security Services & Risk Management
I also come across some delegates who are simply outstanding in their ability to understand and apply the concepts, or who identify potential suspects through a natural feel for criminal behaviour. Early ...
Read more...
---
The what and why of farm attacks
Issue 4 2021, Technews Publishing , Agriculture (Industry), Security Services & Risk Management
Laurence Palmer continues his series on farm attacks in South Africa, looking at the reality as it stands today and the risks these innocent potential victims face.
Read more...
---