printer friendly version
Open source intelligence
1 November 2017 Security Services & Risk Management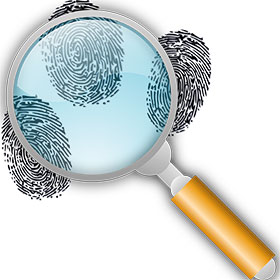 It is safe to assume that all private investigations practitioners are familiar with but not necessarily adept in the practice of the OSINT (open source intelligence) concept i.e. the legally and freely available access – if one has developed the curiosity and technical skills required – to a wide variety of local and/or international information sources which have become increasingly digitised and often made available on subscription.
OSINT has been traditionally used, in conjunction with other forms of information, to support a wide variety of both covert and overt due diligence, security, consumer and commercial intelligence related investigations. However, the number of such sources and the difficulties of keeping pace with their availability and then properly using them and the specific information available have grown exponentially (Google, Internet, Twitter, Facebook, LinkedIn, business web sites etc.). This problem has occurred over the last decade or so due to the sophistication, development and growth in related information sourcing, sharing and storage technologies.
A concurrent trend has been the demand by PI clients, legal firms, credit granters and many others – including governments for security and anti-terrorism reasons – for less generalised and more accurate, specific, nuanced and predictive information to support their decision-making processes.
A further obvious trend has been the retaliatory steps taken by authorities and businesses, via consumer privacy, data and information protection legislation and other data base security and anti-cybercrime measures, to prevent unauthorised access to such sources. This has occurred because of the abuse of access to OSINT, often for criminal or industrial espionage purposes e.g. stolen identifications, product and financial information, and the requirement, for business and contractual reasons, to protect against the misuse of shared data and information.
Simultaneous access to a vast array of OSINT sources has only become possible due to the development of electronically driven search engine software programs with variable drill down capacities which, when tasked, allow for the search and retrieval of specifically or generally requested information or data.
It is therefore arguable that any private investigations practitioner wishing to keep abreast of these trends, must understand and become adept with modern OSINT trends and requirements or run the risk of becoming obsolete.
For more information, contact SSC Security Consultants, +27 (0)11 786 8556, howard@sscinfo.co.za, www.sscinfo.co.za
Further reading:
The benefit of thermal screening
Issue 4 2020, Technews Publishing, Sensor Security Systems , Security Services & Risk Management
How preventive screening with thermal cameras can help in the fight against COVID-19.
Read more...
---
Resilience is critical for post-COVID business success
Issue 4 2020, ContinuitySA , Security Services & Risk Management
Of the many lessons we have to learn from the current emergency, perhaps the most crucial one is to ensure that business strategy and operations are founded on resilience.
Read more...
---
Post-Coronavirus communications: kick start your small business
Issue 4 2020 , Security Services & Risk Management
In these uncertain times, how should small companies and startups in the business-to-business domain recommence their selling and communication processes?
Read more...
---
The dashboard of the future
Issue 4 2020 , Security Services & Risk Management
Web-based Electronic Signature Dashboard offers quick access to eSignatures within the necessary legal parameters and incorporating advanced security.
Read more...
---
The end of blind alarms
Issue 3 2020 , Security Services & Risk Management, Perimeter Security, Alarms & Intruder Detection
Today's alarms should be supplemented by visual verification to ensure that guards are not dispatched to false alarms, wasting time and money.
Read more...
---
Is cash crime on lockdown this Easter?
Issue 3 2020 , Security Services & Risk Management
While Easter is generally a peak trading season for retailers, this has also always been one of the busiest times of the year for criminal activity – particularly at a retail level, as cash volumes rise ...
Read more...
---
Coronavirus scams abound
Issue 3 2020, Duxbury Networking , Security Services & Risk Management
Disturbingly, hackers are active even during times of global disaster, as evidenced in the various cyber-scams doing the rounds in the recent weeks.
Read more...
---
Now is the time to look for those hidden opportunities
Issue 3 2020 , Security Services & Risk Management
Now is the time to showcase your capabilities, to ensure that once the market turns, existing and potential clients know exactly what value you can offer.
Read more...
---
The COVID-19 lessons business must learn
Issue 3 2020, ContinuitySA , Security Services & Risk Management
Although the crisis is still unfolding, it's already clear that building resilience into your organisational DNA is more important than ever.
Read more...
---
All employees do it
Issue 3 2020 , Security Services & Risk Management
SearchInform analytics has summed up the most frequent security incidents detected in client companies.
Read more...
---