printer friendly version
Open source intelligence
November 2017
Security Services & Risk Management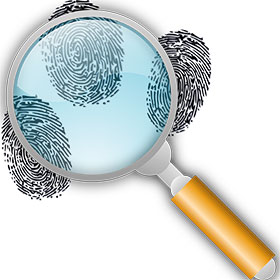 It is safe to assume that all private investigations practitioners are familiar with but not necessarily adept in the practice of the OSINT (open source intelligence) concept i.e. the legally and freely available access – if one has developed the curiosity and technical skills required – to a wide variety of local and/or international information sources which have become increasingly digitised and often made available on subscription.
OSINT has been traditionally used, in conjunction with other forms of information, to support a wide variety of both covert and overt due diligence, security, consumer and commercial intelligence related investigations. However, the number of such sources and the difficulties of keeping pace with their availability and then properly using them and the specific information available have grown exponentially (Google, Internet, Twitter, Facebook, LinkedIn, business web sites etc.). This problem has occurred over the last decade or so due to the sophistication, development and growth in related information sourcing, sharing and storage technologies.
A concurrent trend has been the demand by PI clients, legal firms, credit granters and many others – including governments for security and anti-terrorism reasons – for less generalised and more accurate, specific, nuanced and predictive information to support their decision-making processes.
A further obvious trend has been the retaliatory steps taken by authorities and businesses, via consumer privacy, data and information protection legislation and other data base security and anti-cybercrime measures, to prevent unauthorised access to such sources. This has occurred because of the abuse of access to OSINT, often for criminal or industrial espionage purposes e.g. stolen identifications, product and financial information, and the requirement, for business and contractual reasons, to protect against the misuse of shared data and information.
Simultaneous access to a vast array of OSINT sources has only become possible due to the development of electronically driven search engine software programs with variable drill down capacities which, when tasked, allow for the search and retrieval of specifically or generally requested information or data.
It is therefore arguable that any private investigations practitioner wishing to keep abreast of these trends, must understand and become adept with modern OSINT trends and requirements or run the risk of becoming obsolete.
For more information, contact SSC Security Consultants, +27 (0)11 786 8556, howard@sscinfo.co.za, www.sscinfo.co.za
Further reading:
Why rehearsals and drills for crises and evacuation are so important
August 2019, Leaderware , CCTV, Surveillance & Remote Monitoring, Security Services & Risk Management
The rehearsal of concept (ROC) drill has been used extensively in the military, but is just as important when facing risks in organisations and institutions to protect people on the ground.
Read more...
---
24-hour emergency response for staff
August 2019 , News, Security Services & Risk Management
The FirstRand Group has partnered with PanicGuard to create a 24-hour emergency response programme for staff.
Read more...
---
Keeping our changing environment secure
August 2019 , Editor's Choice, Security Services & Risk Management
For a crime to take place there needs to be a victim and a criminal who sees an opportunity. For a cybercrime to take place we need the same set of circumstances.
Read more...
---
The importance of real security risk assessments
August 2019, Sentinel Risk Management , Editor's Choice, Security Services & Risk Management, Residential Estate (Industry)
Andy Lawler, MD, Sentinel Risk Management, says a security risk assessment is an onerous task, but is not something estates can consider optional or a luxury item anymore.
Read more...
---
Risk assessment or product placement?
August 2019, Technews Publishing, Alwinco, SMC - Security Management Consultants , Editor's Choice, Security Services & Risk Management, Residential Estate (Industry)
Hi-tech security solutions asked a couple of experts to provide estate managers and security managers with some insights into what a 'real' risk assessment includes.
Read more...
---
Residential security – caveat emptor
August 2019, Stafix , Integrated Solutions, Security Services & Risk Management
When it comes to improving your property's security, make sure you take all the options into account as you build a layered approach to keeping people safe and assets secured.
Read more...
---
Ensuring your electric fence is compliant
August 2019, Stafix , Perimeter Security, Alarms & Intruder Detection, Security Services & Risk Management
A challenge facing both existing and potentially new perimeter electric fence installations is how to economically meet the legal requirements required in the SANS 10222-3:2016 standards document.
Read more...
---
Renewable energy for estates and homes
August 2019, Drensky Technologies, Technews Publishing, Specialised Battery Systems , Security Services & Risk Management
While individual homeowners might choose to install solar photovoltaic (PV) systems for when there's load shedding or a power failure, for an entire estate to harness its energy requirements from solar, and particularly their crucial security systems, would require that a large area of the property be dedicated to solar panels.
Read more...
---
Insuring thatched roofs against lightning
August 2019, DEHN Africa , Security Services & Risk Management
Considering South Africa's very high lightning flash density statistics, and the popular trend all over the country to use aesthetically pleasing thatched roofs for residential as well as commercial buildings, a fit-for-purpose offering has been introduced by DEHN Africa.
Read more...
---
Know your enemies (and friends)
August 2019 , Security Services & Risk Management
Hi-Tech Security Solutions spoke to Dave Rampersad to find out about what and how information can be automatically added to number plates to proactively improve the security of an estate.
Read more...
---