printer friendly version
Open source intelligence
November 2017
Security Services & Risk Management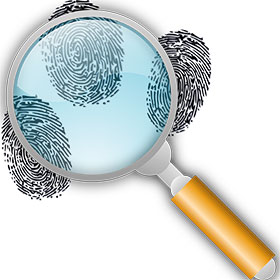 It is safe to assume that all private investigations practitioners are familiar with but not necessarily adept in the practice of the OSINT (open source intelligence) concept i.e. the legally and freely available access – if one has developed the curiosity and technical skills required – to a wide variety of local and/or international information sources which have become increasingly digitised and often made available on subscription.
OSINT has been traditionally used, in conjunction with other forms of information, to support a wide variety of both covert and overt due diligence, security, consumer and commercial intelligence related investigations. However, the number of such sources and the difficulties of keeping pace with their availability and then properly using them and the specific information available have grown exponentially (Google, Internet, Twitter, Facebook, LinkedIn, business web sites etc.). This problem has occurred over the last decade or so due to the sophistication, development and growth in related information sourcing, sharing and storage technologies.
A concurrent trend has been the demand by PI clients, legal firms, credit granters and many others – including governments for security and anti-terrorism reasons – for less generalised and more accurate, specific, nuanced and predictive information to support their decision-making processes.
A further obvious trend has been the retaliatory steps taken by authorities and businesses, via consumer privacy, data and information protection legislation and other data base security and anti-cybercrime measures, to prevent unauthorised access to such sources. This has occurred because of the abuse of access to OSINT, often for criminal or industrial espionage purposes e.g. stolen identifications, product and financial information, and the requirement, for business and contractual reasons, to protect against the misuse of shared data and information.
Simultaneous access to a vast array of OSINT sources has only become possible due to the development of electronically driven search engine software programs with variable drill down capacities which, when tasked, allow for the search and retrieval of specifically or generally requested information or data.
It is therefore arguable that any private investigations practitioner wishing to keep abreast of these trends, must understand and become adept with modern OSINT trends and requirements or run the risk of becoming obsolete.
For more information, contact SSC Security Consultants, +27 (0)11 786 8556, howard@sscinfo.co.za, www.sscinfo.co.za
Further reading:
Where are your crown jewels?
June 2019, Wolfpack Information Risk , Commercial (Industry), Cyber Security, Security Services & Risk Management
Understanding what data they store and analyse is gaining increasing urgency for organisations that are now accountable to new(ish) privacy regulations such as the GDPR and our PoPIA.
Read more...
---
Changing of the guard, AI style
June 2019, Active Track, Technews Publishing , Integrated Solutions, Security Services & Risk Management
Active Track is launching a raft of new AI-based products and services with which it intends to turn the security world as we know it on its head.
Read more...
---
Partnership to reduce farm violence and agricultural crime
June 2019, Fidelity ADT Security , News, Security Services & Risk Management, Agriculture (Industry)
Agri SA has partnered with Fidelity ADT, a subsidiary of the Fidelity Services Group, to offer a range of services and products to its members and the rural community.
Read more...
---
The safest way to pay
June 2019 , Security Services & Risk Management, Financial (Industry)
Establishing a relationship of mutual trust between a bank and a customer is crucial. It creates a secure foundation, while giving customers the confidence to engage without security concerns.
Read more...
---
Password awareness critical
June 2019, Kaspersky Lab , Cyber Security, Security Services & Risk Management
A recent study revealed that digital identity data and information holds significant value to cybercriminals – who craft ways of gaining this data and exploit it on the dark Web for as little as $50.
Read more...
---
Fully automated cash logistics
June 2019 , News, Security Services & Risk Management
Cash management company, Izicash, announced its adoption of Transtrack, a software solution, supported by a South African company, AllCash, which streamlines the cash logistics process.
Read more...
---
Throwing the book at qualification fraud
June 2019, LexisNexis , News, Security Services & Risk Management
Until now, qualification fraud has not been punishable by law. However, this is set to change with the introduction of the National Qualifications Amendment Bill.
Read more...
---
Taking radio communications forward
June 2019 , Commercial (Industry), Security Services & Risk Management
With the new digital format, radios have redefined the mobile two-way radio communication by now offering you communication anywhere, over any distance.
Read more...
---
KYD: Know Your Data
June 2019, Technews Publishing , IT infrastructure, Security Services & Risk Management
Organisations need to know what information they have, why they collected it, and they need to adhere to regulations about how long they can or must keep it before deleting it.
Read more...
---
The importance of BC and DR
June 2019 , IT infrastructure, Security Services & Risk Management
Organisations need to realise that business continuity and disaster recovery entail entirely different strategies with both being vital to keeping a business operational.
Read more...
---