Protecting privacy in the face of PoPI
October 2017, Cyber Security, IT infrastructure, Security Services & Risk Management
ESET South Africa has launched ESET Privacy Protection Solutions. These are tools that an organisation can use to achieve digital security that is practical and feasible, and which will assist organisations with the Protection of Personal Information Act (PoPI) compliance.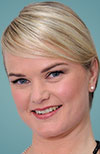 Carey van Vlaanderen.
"While no single product can offer complete PoPI compliance, having a quality set of information security products puts organisations in a significantly better position with respect to PoPI compliancy and keeping personal information safe," says ESET South Africa CEO, Carey van Vlaanderen, "ESET Privacy Protection Solutions offer customers a product set with outstanding value that covers three key components – endpoint protection, two-factor authentication and data encryption."
Information Security has always been a concern for businesses to protect information such as intellectual property, business strategy, product information or even customer information from competitors who might seek to exploit this information. PoPI introduces a broad legal requirement for all organisations to take appropriate measures to protect personal information across all industries and sectors of society.
PoPI is cause for concern for any organisation that handles personal information. PoPI mandates all organisations to implement appropriate measures to ensure that all personal information is protected. It is enforced by the Information Regulator and the consequences for non-compliance can be significant.
Organisations looking to understand PoPI, can visit https://encryption.eset.com/za/