printer friendly version
CEM Systems in the RED
October 2017
Access Control & Identity Management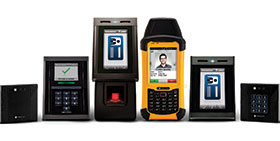 Johnson Controls can confirm that the range of CEM Systems' access control hardware is compliant with the European Union's new Radio Equipment Directive (RED) 2014/53/EU, which came into full effect on 13 June 2017. CEM Systems' intelligent card readers including the CEM S610 (iCLASS SE, DESFire and Prox) reader, CEM S700 reader, CEM emerald reader and their biometric equivalents are all RED compliant and continue to be available for distribution within the EU. The CEM sPass reader and CEM S3040 portable reader are also confirmed as being RED compliant.
On June 13, 2016, the former Directive on Radio and Telecommunications Terminal Equipment (also known as the R&TTE Directive, 1999/5/EC) was repealed and the new requirements came into law. Manufacturers who were compliant with the existing legislation (R&TTED and LVD/EMCD) had until 13 June 2017 to comply with the new requirements.
The Radio Equipment Directive applies to radio equipment being sold in the EU market and applies to all manner of products, including web enabled appliances, home monitoring medical devices, navigation or tracking systems and mobile phones to name just a few. Anything that uses the radio spectrum to communicate (apart from those items specifically excluded in the Directive) falls within the scope of the legislation and must comply. Equipment that does not comply with RED cannot be imported, distributed or represented in EU member states.
In the age of the Internet of Things, more and more devices are transmitting and receiving data and, in effect, are behaving like radio equipment. It is important that radio products are RED compliant to ensure the visibility of devices entering the market and to ensure that they do not present an interference risk to other electrical devices or a health and safety risk.
For more information contact Tyco Security Products, +27 (0)82 566 5274, emallett@tycoint.com, www.tycosecurityproducts.com
Credit(s)
Further reading:
Cloud-based or on-premises access control
Salto Systems Africa Access Control & Identity Management Products
Choosing between cloud-based and on-premises access control solutions can be a difficult decision, however, the best solution for your organisation, property, or building type will depend on a range of factors.
Read more...
---
Improved security health check tool
Gallagher Access Control & Identity Management Products
Gallagher Security has streamlined its free Security Health Check tool, making it easier than ever to protect against potential system risks and improve business efficiencies.
Read more...
---
Suprema showcases integrated security solutions
Suprema Access Control & Identity Management Products
Apart from being an access terminal that supports multiple credentials such as facial recognition, RFID, mobile and QR codes, the BioStation 3 also supports VoIP Intercom and real-time video monitoring features to make it a truly multi-functional reader.
Read more...
---
Local electronic locks
Access Control & Identity Management
YeboTech is an electronics manufacturing company, founded in 2005, which designs, markets and sells an electronic key and locking systems, aimed at replacing all conventional mechanical locks.
Read more...
---
Selecting the correct access control system
Enkulu Technologies Access Control & Identity Management
Frazer Matchett, Managing Director of Enkulu Technologies, suggests the right questions to ask when selecting an access control solution; not just the access system, but the integrated solution that fits your requirements.
Read more...
---
Integrated guarding services
XtraVision Integrated Solutions Access Control & Identity Management Industrial (Industry)
XtraVision offers a few tips on how to go about planning and setting up an integrated approach to sustainable and successful security services, from the initial risk assessment to the technology and people required.
Read more...
---
Paxton secures multi-tenant office in Cape Town
Paxton Integrated Solutions Access Control & Identity Management Products
Cecilia Square in Paarl, Cape Town is an office building from where several businesses operate. The multi-tenant site has recently undergone a full refurbishment, including a complete upgrade of its security system for access control.
Read more...
---
AI face recognition OEM module
Suprema News Access Control & Identity Management Products
Suprema AI, a company specialized in artificial intelligence–based integrated security solutions, recently launched its high-performance face recognition OEM module called 'Q-Face Pro' in response to the growing need for contactless security solutions.
Read more...
---
KWAL raises a glass to security upgrade
Turnstar Systems Access Control & Identity Management Products
The Kenya Wine Agencies Limited (KWAL) was in need of an integrated security upgrade. This is where Turnstar came into the picture to provide a solution that would keep KWAL secure and efficient.
Read more...
---
Dahua Insider Series for touchless access
Dahua Technology South Africa Access Control & Identity Management Products
The Insider Series Access Control Solution offers touchless access (via Bluetooth) using the DMSS mobile app; it has three distance modes and two trigger modes (normal and shake).
Read more...
---