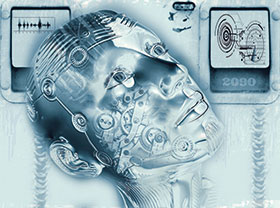 IoT enhances intruder detection
October 2017, Perimeter Security, Alarms & Intruder Detection, Integrated Solutions
Justifiably, the Internet of Things (IoT) is this year's buzz phrase. But how is it impacting on intruder detection and how are traditional intruder detection companies changing their mindset and design strategies to leverage it?
Ingo Mutinelli, business development director at Elvey, says that while some companies may be slower to adopt IoT when designing intruder detection panels, there is a definite trend towards making intruder detection equipment smarter, with an increased ability to integrate with other security and home/business management solutions.
According to Mutinelli there is extensive development in technology in this space, with three predominant areas that are increasingly evolving. IP (Internet protocol) communications entails all intruder detection panels being connected to an IP backbone; many intruder detection panels (all panels that Elvey distributes) have video verification as an option; and the game changer – home automation or 'connected home' capabilities are built into panels.
"This means that one's intruder detection panel is linked to the Internet and allows the user to, for instance, switch lights and geysers on and off, as well as to program a sequence of events to take place in specific instances. These functions are all made possible through a real-time app, so connectivity for users is expedited simply and rapidly from a mobile device such as a smartphone, laptop or tablet," says Mutinelli.
Many control panels now have GPRS communicators and IP connections as standard, with 128-Bit encryption providing the assurance of secure communications to the cloud services and apps. Microsoft Azure, for example, provides secure hosting facilities, eliminating server downtime or any opportunities to hack into these apps.
In terms of hardware, there has been a marked departure from compartmentalising user devices and we are witnessing a shift towards security systems (intruder detection panels) becoming a hub of sorts. This hub seamlessly pulls together all features such as arming, disarming, bypassing, stay zones and away zones and also draws in home automation and video verification onto one platform.
Zones are demarcated and when, for example, there is an alarm event, the video verification feature will send a video clip to the monitoring company or the homeowner via the app, using the cloud. This feature further allows users to visually distinguish, in real-time, whether alarm activations are false or actual. Furthermore, this capability provides response officers with a quick overview of the environment in terms of who is on site, thereby allowing for the deployment of a suitable number of reaction officers to counter any threat. Push notifications to the homeowner provide them with the correct information regarding on-site conditions.
Mutinelli points out that most home automation systems leverage a generic platform such as Z-Wave. This wireless protocol creates a mesh network around one's property, whereby any home equipment such as lighting, gates, door openers, electrical appliances and HVAC systems that are plugged into a Z-Wave device, automatically become a wireless device.
"So, when you enrol the device on your system and on your app, you will be able to view the device and you can then remotely activate and deactivate that device. Each Z-Wave device acts as a transceiver repeating signals of devices in a 'mesh' like configuration, allowing for total wireless coverage. This provides users with benefits in terms of managing power consumption, since you can now remotely activate and deactivate your energy-hungry home equipment. This is very exciting as your alarm system now becomes the main brain of your home automation system," Mutinelli explains.
He continues that the possibilities are truly endless for connected and self-monitored homes. Security systems are now proving that they are more than just a security system, they have shifted from being a cost centre to fulfilling the role of a multi-function lifestyle solution.
Mutinelli cautions clients to select systems from reputable suppliers who have invested time and capital in extensive research and development and secure cloud platforms.