printer friendly version
Being a world leader is not always something to be proud of
November 2012
News
One of the benefits of working for a security publication is that you get to speak to a variety of people with different stories. Since the release of the South African Cyber Threat Barometer for 2012/13, which is referenced later in this magazine, the whole saga of cybercrime has become top of mind for many people. You can find the report at www.securitysa.com/*cyberthreat-za.
While South Africans always seem to feel they need to promote the country and show how First World SA is, there is one area in which we are among the leaders. Unfortunately, this area is crime. And while only one-third of the country is online and we are fast losing our African leadership in this area to surging countries like Nigeria, we are still tops when it comes to cybercrime.
Cyber Threat Barometer shows that over R2,5 billion was lost to cybercrime between January 2011 to August 2012, with over R600 million unrecovered. The latest Norton Cybercrime Report (there is a fascinating slideshow at www.Securitysa.com/*norton2012), puts SA third in the highest number of cybercrime victims in the world. Only Russia and China beat us.
The reason for this is simple ignorance. Most people do not follow basic security practices because they are inconvenient. Add social networking to this and crime syndicates have a field day collecting personal information.
Many would argue that it does not matter if a syndicate gets their personal information since they do not have access to company bank accounts and they do not have any money in their own account. But just ask someone who has been a victim of identity theft if it was a big deal to suddenly find you own a new car you have never seen and the bank demands you pay for it; or to find you have stood surety for someone's loan from a microlender.
Scarier still are the number of people using public WiFi services that are, by definition, unsecure. The Norton report shows that 24% of these users access their bank account and 31% shop online.
Perhaps the reason for this really poor behaviour is because IT people like to keep information to themselves because the rest of us are too thick to understand it. So most people do not realise how easy it is to set up a snooping centre at your local coffee shop that offers public WiFi. Nor do we know how much data our phones and tablets broadcast about us. Perhaps our feature on information security in January can dispel a myth or two.
And if you think your new e-passport is all safe and secure, have a look at this link (www.Securitysa.com/*epassport-woes).
By the way, all the links above are shortened links that redirect you to the original web pages. Scammers love using redirects, but you can trust me....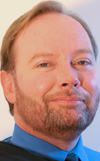 Andrew Seldon – Editor
Credit(s)
Further reading:
Online fleet management system
Issue 1 2020 , News
Fleet Domain's online Fleet Management Information System is reducing operating costs and improving safety for South African logistics firms.
Read more...
---
Digital insurance bundle for assets and devices
Issue 1 2020 , News
My CyberCare is a specialist provider of personal, and SMME online cyber insurance, cyber detection and cyber monitoring solutions for both local and global consumption.
Read more...
---
IDEMIA to supply Morocco's national electronic ID cards
Issue 1 2020, IDEMIA , News
IDEMIA will supply Morocco with national electronic ID cards and introduce a secured digital identity online services platform.
Read more...
---
Rockwell Automation to acquire Avnet
Issue 1 2020, Rockwell Automation , News
Rockwell Automation announced it has signed an agreement to acquire privately held Avnet Data Security, an Israeli-based cybersecurity provider with over 20 years' experience providing cybersecurity services.
Read more...
---
The instruments for investigation
Issue 1 2020, Technews Publishing , Security Services & Risk Management
Regardless of the reason for investigation, the investigation is only as good as the investigators.
Read more...
---
Do we really want simplicity?
Issue 1 2020, Technews Publishing , News
Everything today has to be simple, easy and fast. Even access to your bank account has to fit these adjectives and banks spend significant time and money trying to ensure their web and mobile interfaces ...
Read more...
---
Longse Distribution to become LD Africa
Issue 1 2020, LD Africa , News
Brendon Whelan, sales manager for Longse Distribution, announced that the company officially changed its name to LD Africa as of 20 January 2020.
Read more...
---
Three expos in one
Issue 1 2020 , News
Looking ahead to 2020 Vision: combined Securex South Africa, A-OSH EXPO and Facilities Management Expo 2020 promises to be even bigger and better.
Read more...
---
Security events you can't miss in 2020
Issue 1 2020, Technews Publishing , News
Hi-Tech Security Solutions will host a number of focused events in 2020 to highlight the latest in security technology and the operational benefits they deliver.
Read more...
---
David Shapiro to chair ESDA
Issue 1 2020, ESDA (Electronic Security Distributors Association , News
The Electronic Security Distributors' Association (ESDA), established in 1989, has elected David Shapiro as its chairperson for 2020.
Read more...
---