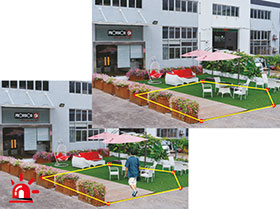 Video analytics by Provision ISR
July 2017, CCTV, Surveillance & Remote Monitoring, Products
Provision ISR has announced the release of its own video analytics solution. Together with the new OSSIA operating system, the company is launching the first stage of its video analytics which includes four features:
• Line crossing
• Missing/left object
• Sterile area
• Camera tampering
The second stage of the video analytics rollout will include:
• People counting
• Face recognition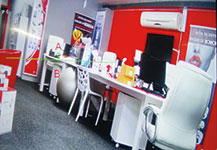 Line crossing: This feature will allow the user to draw up to four lines on each camera channel and choose a direction of activation, either on one side, or both sides which can activate any number of features such as alarm or full screen.
Missing/left objects: This feature will allow the user to draw four different blocks that will alert the operator on missing objects in those areas, or left objects in that specific area.
Sterile area: The user can choose four different areas that can't be blocked or covered, such as an emergency exit or loading bay.
Camera tampering: This feature will allow the user to receive a notification when someone is changing the camera view (moving the camera), when someone is masking or covering the camera and if someone is tampering with the zoom or focus of the camera.
All the above options can activate any number of triggers, such as camera alarm I/O or NVR I/O, sending email notifications to specific people and more.
It is important to note that the analytics will offer across-the-board solutions and will support all the latest 4 MP and 5 MP cameras from Provision, as well as any future models released in the Provision ISR AHD, NVR and IPC range. The only requirement will be to upgrade to the OSSIA operating system and for selected models to receive updated firmware.
For more information, contact HiTek Security Distributors, +27 (0)21 946 3344, sales@hiteksecurity.net, www.hiteksecurity.net