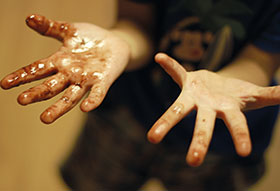 Security for factory environments
July 2017, Industrial (Industry), Access Control & Identity Management
Industrial sector companies need to go beyond basic physical security systems. Due to the variety and complexity of most industrial sites, they should combine access control, video surveillance, intrusion systems and more to have a complete solution for protecting their people and their assets, but this is usually not the case.
There are many variables that need to be considered when an industrial company looks at installing security systems. For one, workers can be hard to identify in a factory situation as they are often situated in hazardous and dirty environments, thus identity management becomes a problem. Other challenges for security equipment include long-term reliability and as near 100% uptime as possible.
If there are to be outdoor installations and the potential of extremely hot and cold temperatures, this is another problem. This requires system components that function across wide ranges of temperature, humidity and exposure to foreign matter such as dust, grease etc.
When it comes to putting together the ultimate solution, it is best to search the market and find solutions which will be relevant to your operations and can integrate with existing systems. There are some companies that would support this type of installation and have highly-trained security specialists who are ready to help industrial companies make informed decisions about the vast product offerings available in today's rapidly changing security marketplace.
Developing the right security solution is about understanding the products and technologies involved and how they can drive innovation, create efficiencies and transform applications. From standalone products to fully integrated IP solutions, getting the right type of security is a need regardless of the scope of work or the company.
Biometric innovations, for one, make sure systems can work optimally in different environments. Certain devices on the market include technology capable of providing exceptional performance with dry, wet and rough fingerprints. Some devices contain a live fingerprint detection and IR activation sensor, and are compatible with certain web-based time management and security software products.
Backed by extensive industry expertise and experience, your trusted partner must be able to customise testing solutions to evaluate new and innovative products, thus making it easier for industrial companies to find, install and benefit from a complete and integrated security solution.
Therefore, ensuring that manufacturers are engaged with industrial companies from early in the product development process will help to manage risk, perform critical testing and align with regulations for improved market access and acceptance.
For more information contact ZKTeco (SA), +27 (0) 12 259 1047, johlene@zkteco.co.za, www.zkteco.co.za