printer friendly version
BaaS: Biometrics as a service
June 2017 Access Control & Identity Management, Integrated Solutions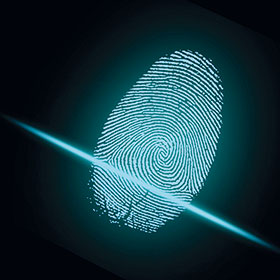 Bytes Systems Integration has launched BioVault, a cloud-based biometric solution. Nick Perkins, divisional director: identity management at Bytes, says the new service has been developed and hosted by Bytes to enable a broad range of financial services providers access to the power of biometrics – without the risk of an upfront capital investment.
Offered as a cloud-based service model, BioVault will allow companies to rent devices for capturing biometric information, as well as demographic information, a photograph, a signature and relevant documentation. All of this information is encrypted and stored centrally in Bytes data centres within South Africa's borders. Once an individual is enrolled in the BioVault, the information can be used to facilitate further financial transactions with the same individual because it is securely linked to his or her biometrics.
"Biometrics offers the best way to identify people safely and help reduce fraud," says Perkins. "But a fully-fledged biometric solution represents a sizable upfront capital investment, the risk of choosing the wrong technology and the burden of ongoing maintenance and support. BioVault provides a compelling alternative because it offers a ready-made solution that can be implemented fast, and paid for on a consumption basis, as a purely operational (rather than a capital) expense – which most CFOs prefer."
At the same time, the stored biometric information hosted by Bytes will begin to provide a reliable database that will make it increasingly difficult for fraudsters to operate. Perkins explains that fraudsters and fraud syndicates operate systematically, opening multiple accounts using false identity documents across many financial services companies. By leveraging BioVault's biometric information, it will become easy for the system to identify an individual who is using multiple sets of identity documents.
In this way, BioVault will offer a solution to the problem of misrepresentation, which plagues many industry sectors. While banks are now permitted to link identity with biometric information by linking to the Home Affairs National Identification System (HANIS), this option is not available to other members of the financial services sector, such as ­retailers and telecommunications providers, or ­companies in other sectors.
"BioVault offers a solution for any company or organisation that needs to obtain and store biometric information for employees, customers or even citizens in order to facilitate better, more secure delivery of services," Perkins says. "While many organisations see the value of biometrics, many are wary of the capital expense and management time it can represent using traditional IT models," Perkins notes. "BioVault removes these challenges by offering a fully biometric solution as a service – essentially an electronic safety deposit box containing all the information a company holds on an individual. As such, it also represents a significant advance in the fight against organised crime.
"Incorporating the biometric devices in a hardware as a service approach further facilitates the ability to ease the impact of capital outlay in favour of a managed services operational expenditure model that suits most financial officers," concludes Perkins.
For more information contact Bytes Systems Integration, +27 (0)11 205 7643, lise.west@bytes.co.za, www.bytessi.co.za
Further reading:
Improved security health check tool
Gallagher Access Control & Identity Management Products
Gallagher Security has streamlined its free Security Health Check tool, making it easier than ever to protect against potential system risks and improve business efficiencies.
Read more...
---
Suprema showcases integrated security solutions
Suprema Access Control & Identity Management Products
Apart from being an access terminal that supports multiple credentials such as facial recognition, RFID, mobile and QR codes, the BioStation 3 also supports VoIP Intercom and real-time video monitoring features to make it a truly multi-functional reader.
Read more...
---
Success in business process best practices
Technews Publishing Kleyn Change Management Editor's Choice Integrated Solutions Security Services & Risk Management
This month we commandeer time with the woman who is spearheading our national conversation on Women in Security, Lesley-Anne Kleyn, to get to know the lady herself a little better.
Read more...
---
Local electronic locks
Access Control & Identity Management
YeboTech is an electronics manufacturing company, founded in 2005, which designs, markets and sells an electronic key and locking systems, aimed at replacing all conventional mechanical locks.
Read more...
---
Selecting the correct access control system
Enkulu Technologies Access Control & Identity Management
Frazer Matchett, Managing Director of Enkulu Technologies, suggests the right questions to ask when selecting an access control solution; not just the access system, but the integrated solution that fits your requirements.
Read more...
---
Integrated guarding services
XtraVision Integrated Solutions Access Control & Identity Management Industrial (Industry)
XtraVision offers a few tips on how to go about planning and setting up an integrated approach to sustainable and successful security services, from the initial risk assessment to the technology and people required.
Read more...
---
Paxton secures multi-tenant office in Cape Town
Paxton Integrated Solutions Access Control & Identity Management Products
Cecilia Square in Paarl, Cape Town is an office building from where several businesses operate. The multi-tenant site has recently undergone a full refurbishment, including a complete upgrade of its security system for access control.
Read more...
---
AI face recognition OEM module
Suprema News Access Control & Identity Management Products
Suprema AI, a company specialized in artificial intelligence–based integrated security solutions, recently launched its high-performance face recognition OEM module called 'Q-Face Pro' in response to the growing need for contactless security solutions.
Read more...
---
KWAL raises a glass to security upgrade
Turnstar Systems Access Control & Identity Management Products
The Kenya Wine Agencies Limited (KWAL) was in need of an integrated security upgrade. This is where Turnstar came into the picture to provide a solution that would keep KWAL secure and efficient.
Read more...
---
Dahua Insider Series for touchless access
Dahua Technology South Africa Access Control & Identity Management Products
The Insider Series Access Control Solution offers touchless access (via Bluetooth) using the DMSS mobile app; it has three distance modes and two trigger modes (normal and shake).
Read more...
---