printer friendly version
Integration and open standards
June 2017 Integrated Solutions, Security Services & Risk Management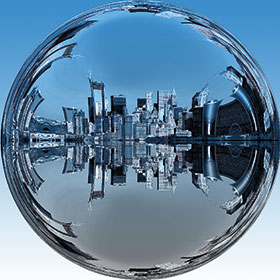 Building management systems have been in use for many years to control various parts of buildings and campuses. Of late, the number of electronic systems falling under the purview of building management has increased dramatically, especially with the Internet of Things (IoT) and physical security systems becoming common place in almost every location.
Apart from simply providing more electronic devices that need to be managed and controlled by building management systems (BMS), modern times have also created another headache for the BMS – cybersecurity. The last thing one wants is to have a well run and managed building that has its network hacked via the air conditioner.
Confirming the importance of the cyber threat, as if any confirmation is required given recent events, Memoori estimates that global revenues for smart building cybersecurity will reach $8.65 billion by 2021 up from $4.26 billion in 2016.
And yet, there is still more BMS users and vendors need to concern themselves with. Do we need a BMS when there are already VMS and PSIM systems providing management support; conversely, do we need VMS or PSIM when a BMS is already set up to manage various solutions from a common interface?
Hi-Tech Security Solutions asked Shaun Wilson from Schneider Electric for a brief look into the future of the BMS and if there really is a need for various platforms to manage the different components we see in businesses today.
Specialisation is key
Wilson says, "I don't feel we will ever be at a point where one system will ever satisfy all needs or requirements in a building (especially the larger ones) as specialisation is still going to be a requirement due to the multitude of technologies available. What will change (and needs to change) is the ability for integration. With technologies like web services fast becoming popular (such as SOAP), it makes this process much easier and secure without the complexities of other middleware tools.
"The future of BMS, in my opinion, is how flexible and scalable the platform is going to be to suit all types and sizes of buildings, together with the ability for it to integrate into third-party platforms and to be able to retrieve information and data easily."
The IoT's impact
There is still, however, the question of today's most popular buzzword, the IoT. How will the connection of billions of devices to the internet impact how these platforms will function? After all, these 'things' also need to be managed, preferably from a central platform.
The IoT will never have the control functionality of BMS, according to Wilson. He believes that the IoT will ultimately add value to many users in the visualisation and interpretation of data relating to what is important and relevant to each specific user, whether it's the CEO or facilities manager. Accessibility of data is therefore going to be key, but more importantly, it's the access to the right data at the right time that will deliver the most significant impact to accurate decision making and reporting.
As far as cybersecurity is concerned, he does not see the greatest threat aimed at systems like HVAC, but to more critical facilities which will have a higher level of impact (such as data centres). Cybersecurity breaches are normally instances that want high visibility results and negative impact.
Data everywhere
As already noted, when looking at the future of the BMS market, Wilson sees integration as the critical factor for the future. The ability to receive and understand data (and disperse it to relevant parties as reports or autonomous instructions and so on) is critical. This will also require the adoption of open standards to make it easier and more reliable to exchange information between different systems.
"The days of 'traditional' BMS systems (protocol specific, generic GUIs, simple reporting etc.) are fast approaching their sell-by date," Wilson says. "The key going forward revolves around open protocols, simple data exchange (web services), the merger of security, fire systems, access control etc., but still maintaining the silo approach as each of those silos is going to be an area of specialisation."
For more information, contact Shaun Wilson, Schneider Electric, +27 (0)11 254 6400, shaun.wilson@schneider-electric.com, www.schneider-electric.com
Credit(s)
Further reading:
Convergence of cyber and physical security
Integrated Solutions Security Services & Risk Management
The overlap between cybersecurity and physical security will necessitate the integration of cyber and physical security in order to enable the sharing of events to the same security operations centre.
Read more...
---
Sustainability School opens for enrolment
Education (Industry) News Security Services & Risk Management
Three-part programme, first developed for Schneider Electric employees, is now available for free for companies worldwide. Attendees learn how to future-proof their businesses and accelerate their decarbonisation journeys.
Read more...
---
Success in business process best practices
Technews Publishing Kleyn Change Management Editor's Choice Integrated Solutions Security Services & Risk Management
This month we commandeer time with the woman who is spearheading our national conversation on Women in Security, Lesley-Anne Kleyn, to get to know the lady herself a little better.
Read more...
---
Unlock seamless security with integrated products
Secutel Technologies Integrated Solutions Products
By combining SecuVue and Secutraq, Secutel has created a system that enables users to configure analytics, facial recognition, pose detection, and XFS among other security triggers modern service providers require.
Read more...
---
Integrated guarding services
XtraVision Integrated Solutions Access Control & Identity Management Industrial (Industry)
XtraVision offers a few tips on how to go about planning and setting up an integrated approach to sustainable and successful security services, from the initial risk assessment to the technology and people required.
Read more...
---
Paxton secures multi-tenant office in Cape Town
Paxton Integrated Solutions Access Control & Identity Management Products
Cecilia Square in Paarl, Cape Town is an office building from where several businesses operate. The multi-tenant site has recently undergone a full refurbishment, including a complete upgrade of its security system for access control.
Read more...
---
Security awareness training
Training & Education Security Services & Risk Management
It is critically important to have a security awareness solution that uses the limited time available to train effectively, and one that provides targeted education that is relevant to users.
Read more...
---
Technology to thwart solar panel thieves
Asset Management, EAS, RFID Security Services & Risk Management Products
A highly efficient industrial network is coming to the rescue of the solar industry, as solar panels, inverters and batteries are being targeted by thieves and threaten to destabilise the industry.
Read more...
---
Banking the unbanked comes with security risks
Financial (Industry) Security Services & Risk Management
As grim as it was, the pandemic of recent years and its resultant global economic crisis were a prime catalyst for record number of first-time bank users, the previously unbanked.
Read more...
---
Bi-directional integration of Gallagher and Qognify
Gallagher Integrated Solutions Products
In a world of converging technology ecosystems, siloed solutions are no longer viable; this applies in particular to physical security, where only combined information enables a comprehensive assessment of a situation and a timely response.
Read more...
---