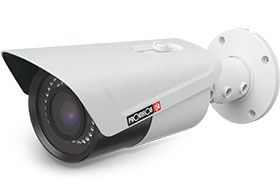 Hitek Security Distributors
Securex 2017 preview, CCTV, Surveillance & Remote Monitoring
The house of ProvisionISR, INIM Electronics & DUEVI, presents expert solutions to all your security requirements. Offering you the latest in advanced technology from CCTV and alarm systems to home automation.
Visit Hitek to view the quality of the upcoming 4 MP (4K) AHD cameras and also the latest (H.265) technology in its 4 and 5 MP IP camera and NVR range. Not only does this technology enhance your video quality, even with increased compression rate, you use up to 50% less storage space, 50% less bandwidth and 50% lower bitrate.
ProvisionISR also offers reliable analytics and POS solutions allowing easy integration with IP and AHD technology. The new powerful operating system OSSIA offers an easy interface, a new web interface and app which is user friendly and simplifies your workflow, setting you free from labour intensive operations.
See more in Hall 2 Stand A02c.