printer friendly version
Where background screening matters
May 2017
Security Services & Risk Management
Background checks are arguably one of the most essential steps in human resource management and staff recruitment today. They help root out unsuitable candidates by assisting with red flagging criminal behaviour, unverified qualifications, fabricated experience and more. This aids in ensuring that informed decisions can be made regarding one of the most important assets of an organisation - its employees.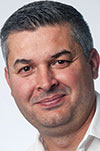 Rudi Kruger, GM for LexisNexis Risk Management.
One should therefore never finalise an employment contract until all the relevant checks are concluded and the results are available for clear and factual assessment. This is especially important because an employee/employer relationship is legally binding and employees cannot simply be fired in the event of certain behaviour patterns showing up only after they are hired.
Dealing with money and customers
In a corporate environment, employees dealing with finances or providing customers with financial advice should be checked in accordance with the Financial Advisory and Intermediary Services Act. These checks include the FSB Fit and Proper check, credit check and criminal check. Together they go a long way in identifying undesirable behaviour such as involvement in crime and past and present issues with credit.
The Association of Certified Fraud Examiners (ACFE) 2016 Report to the Nations showed that more than three quarters of fraud incidents were committed by individuals working in seven key departments: accounting, operations, sales, executive/upper management, customer service, purchasing, and finance. The banking and financial services, government and public administration, and manufacturing industries were the most represented sectors in the cases examined.
The ACFE Report also showed that the most common behavioural red flags in 78.9% of fraud cases were: living beyond means, financial difficulties, excessive control issues, recent divorce or family problems, unusually close association with a vendor or customer or a general 'wheeler-dealer' attitude involving unscrupulous behaviour.
This is not a situation any employer wants to face, especially when early detection is possible.
Workplace safety
Pre-screening candidates also aids in ensuring a safer work environment for existing employees. Workplace violence is an unfortunate reality. The mental and physical health of workers must be taken into account when introducing a new member to the team. Through the use of a screening process before a candidate is employed, businesses are more likely to uncover prior complaints against individuals through either former employers or even, in extreme cases, criminal records. Extra vigilance is especially expected in cases where the potential employee will be in direct contact with civil society.
Reputation protection
Every business owner is aware of the effort that goes into building a reputation that positions the company as trustworthy and above-board. Employers should therefore avoid introducing employees into their company who have the potential to tarnish the company's reputation, whether intentionally or unintentionally. Nobody can predict the future but an evaluation of a candidate's history will quickly give you an idea of their integrity and credibility.
This also holds true for NGOs that rely on the goodwill of volunteers. NGOs that engage volunteers also have a reputation to uphold and any negligence or negative publicity can affect cash flow, and in some cases, lead to closure or worse.
Fabricated qualifications
Some of the most prominent forms of CV fraud are fabricated academic qualifications and experience. These gross misinterpretations may assist the candidate with appearing more qualified for the job. However, once hired – their failure to perform can quickly turn disastrous for the employer. There have been numerous, high profile cases of qualifications fraud in South Africa, where candidates were found to have lied on their CV yet they managed to obtain senior positions.
Recruiters should never accept the information on CVs as is. Always verify the authenticity of the candidate's qualification as well as their experience.
Conflict of interest
Employees who are involved in the procurement process are more disposed to conflicts of interest than others. Despite laws and frameworks, there have been numerous incidents in which procurement professionals were found guilty of allowing their personal lives to interfere with their professional responsibilities and duties. Common incidents include; having direct ownership or shares supplier businesses; offering private services to the employer's clients; accepting gifts, money in exchange for discounts, preferential treatment or goods/service; the use of company resources for personal enrichment and the abuse of decision-making authority regarding purchases.
Conflicts of interest are able to thrive because of unregulated environments, which is why businesses must ensure that strict policies and vetting practices are in place to deter incidents.
Background screening solutions, such as Lexis RefCheck, can assist employers with employee due diligence and auditing by verifying a wide range of personal information, including the identity of the candidate, information held by credit bureaux, criminal records, driver's licences, global academic qualifications and professional association memberships. In addition, Lexis ProcureCheck, helps to independently identify conflicts of interest within your supply chain via thorough employee and vendor screening.
For more information, visit: www.lnrisk.co.za
Further reading:
Digital evidence handling in the cloud
Issue 5 2020, ET Nice , Security Services & Risk Management
Investigate Xpress is a free, cloud-based digital evidence management solution designed to make police forces more efficient and productive.
Read more...
---
The evolution of security in residential estates
Residential Estate Security Handbook 2020 , Editor's Choice, Integrated Solutions, Security Services & Risk Management
Two large estates discuss their security processes and the ever-expanding scope of responsibilities they need to fulfil.
Read more...
---
Bang for your security buck(s)
Residential Estate Security Handbook 2020, Alwinco , Editor's Choice, Security Services & Risk Management
Hi-Tech Security Solutions asks how estates can maintain a good security posture in the time of the ever-shrinking budget.
Read more...
---
More efficient guarding through the effective use of technology
Residential Estate Security Handbook 2020, Technews Publishing, OnGuard, Stallion Security, Active Track , Security Services & Risk Management
Technology in its many forms can be used to optimise the efficiency and performance of on-site guarding.
Read more...
---
Range of grid-independent power systems
Residential Estate Security Handbook 2020, Specialised Battery Systems , Products, Security Services & Risk Management
SBS Solar has a range of solutions to provide power, save on costs and above all provide peace of mind.
Read more...
---
More than just compliance
Issue 5 2020, IACT-Africa , Security Services & Risk Management
SA is one year away from the Protection of Personal Information Act (POPIA) D-Day.
Read more...
---
The benefit of thermal screening
Issue 5 2020, Technews Publishing, Sensor Security Systems , Security Services & Risk Management
How preventive screening with thermal cameras can help in the fight against COVID-19.
Read more...
---
Resilience is critical for post-COVID business success
Issue 5 2020, ContinuitySA , Security Services & Risk Management
Of the many lessons we have to learn from the current emergency, perhaps the most crucial one is to ensure that business strategy and operations are founded on resilience.
Read more...
---
Post-Coronavirus communications: kick start your small business
Issue 4 2020 , Security Services & Risk Management
In these uncertain times, how should small companies and startups in the business-to-business domain recommence their selling and communication processes?
Read more...
---
The dashboard of the future
Issue 4 2020 , Security Services & Risk Management
Web-based Electronic Signature Dashboard offers quick access to eSignatures within the necessary legal parameters and incorporating advanced security.
Read more...
---