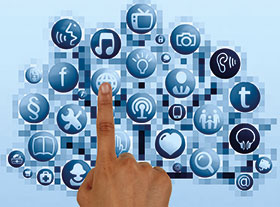 Johnson Controls releases Metasys 8.0
April 2017, Integrated Solutions, Security Services & Risk Management
Johnson Controls has released the latest version of Metasys, its building management/automation system. Neil Cameron, Johnson Controls area general manager, building efficiency – Africa, says Metasys 8.0 builds on the previous version of the product, released in December 2014 and offers a range of new functionality that puts it ahead of the BMS pack.
Cameron explains that version 8 allows for more effective control of multiple buildings from a single control centre in real-time. Johnson Controls has improved the alarm recognition and management capabilities in this version, which is able to handle a large number of alarms and automatically prioritises them according to the urgency of each one. Operators are presented with the highest priority alarms first and assisted in resolving the issues through the platform. Should an alarm not be acknowledged, if can be escalated via email or SMS until it is dealt with.
The platform is also able to intuitively handle multiple alarms. Cameron explains that often one alarm condition will cause other alarms, which would simply clutter the operators' dashboard. Version 8 will link related alarms, allowing operators to handle these alerts in groups instead of one at a time.
Metasys 8.0 has also been written as an encrypted Java web app, doing away with proprietary software. This also means that there are no limits on what hardware or software customers can use to run the system. This also applies to the mobile app, allowing users to view a similar interface whether they are using a PC, tablet or smartphone to access the system. The application automatically configures its interface depending on what device you use to log in.
The graphics are also embedded in the site so that nothing is brought in from an external source. This allows for faster mapping and visual representation of sites and alarm conditions. Metasys supports BACnet Protocol Revision 12 to enhance its openness and ease of integration.
Security enhanced
The system has also seen security improvements in the protocols it supports, and between sensors and platforms. This was done to adhere to US government requirements that prevent hacking via edge devices or sensors. Cameron says that even when running the system on a corporate network, the network must meet certain standards to ensure that the organisation can't be hacked via the platform. Additional changes have been implemented to further enhance the system's security overall.
Customers using a previous version of Metasys will have an upgrade path to version 8, but they will benefit from not being required to upgrade their hardware since the new system does not have set hardware standards. The system supports onsite and cloud solutions, depending on the client's preference, although Cameron says locally, customers tend to prefer having their data onsite. Johnson Controls will continue enhancing the system with one major and one minor release per year going forward.
For more information contact Johnson Controls, +27 (0)11 921 7141, neil.cameron@jci.com, www.johnsoncontrols.com