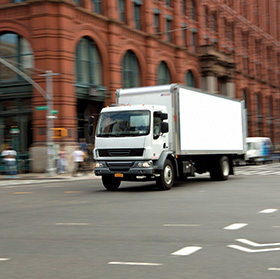 The benefits of GPS tracking
March 2017, Asset Management, EAS, RFID, Security Services & Risk Management
Since the emergence of GPS vehicle tracking and fleet management software, security companies around the world have embraced the technology across various verticals, including cash-in-transit, port and border security, as well as installation and maintenance companies.
According to Pierre Bruwer, MD of Ctrack, there are a number of reasons why GPS tracking has become a significant benefit for this industry. "Companies dedicated to the security of individuals and assets need a variety of tools and protocols to guarantee the safety of the people and assets they are protecting. Like other service industries, businesses in the security industry need to have full transparency of their mobile workforce. They need to know where each vehicle is in real time and how each driver is driving."
When considering a GPS vehicle tracking solution, you should look for one that offers all of the following services:
Stolen vehicle response
Most vehicle tracking companies offer stolen vehicle response services, where a recovery team will be dispatched in locating a vehicle when stolen, hijacked or missing. Companies such as Ctrack by Inseego, use GSM cellular and GPS satellite communications to pinpoint a stolen vehicle in real time. This gives a recovery team an advantage over companies that use passive radio frequency (RF) based systems.
Vehicle and fleet tracking
Security teams need a quick and easy way to monitor their assets with a minimal amount of hassle. This requires a flexible software platform that provides access to real time and historical tracking information about the fleet. Real-time tracking keeps you aware of your asset's location and status information, while historical tracking enables you to view a complete history of all tracking sessions recorded over time.
High risk area management
Geo-fencing, or area management, is a feature where a fleet manager can set up an area in which he wants his vehicle to be driven in, as well as to configure no-go areas and waypoints for his driver to adhere to. Any deviations from this area will immediately trigger a notification to the authorised user.
Incident alerts and alarms
Fleet tracking should be able to alert you in the case of a battery tamper, high g-force incident or rollover, or when your vehicle approaches a country's border without authorisation. Many vehicle-tracking companies also provide remote or wired panic buttons to further enhance these safety benefits.
Mobile video recording systems
In 2015, Ctrack launched its integrated camera solution, which consists of cameras mounted forward-facing, facing towards the driver and with views from the inside front and back of the vehicle. This enables the fleet owner to corroborate details of incidents accurately to track or give a trusted account, recordings, and snapshots of the interval before, during and after an incident.
A good fleet management system can also incorporate additional peripheral inputs, such as panic alarms, door sensors and remote locking of doors or immobilising the vehicle.
For more information on Ctrack's product offerings, visit www.ctrack.co.za