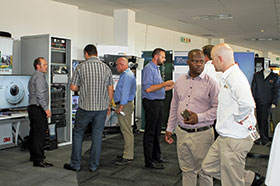 G4S open day draws the crowds
March 2017, News, Integrated Solutions
G4S Electronic Specialised Solutions recently held an open day at its offices in Centurion, Gauteng, to highlight the various systems and solutions it makes use of in its systems integration projects. Tim Timmins, GM of the company explained that this will become a regular event in which the company can educate its customer base on what is available in the market.
As a product agnostic integrator, Timmins adds that each G4S open day will host different vendors to provide visitors with a broader overview of what the company can do for them. And while the company is part of the larger G4S group, Timmins says it runs independently and is not tied into other divisions.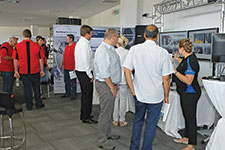 This freedom allows it to develop its own client base, which it is doing successfully. Currently, G4S Electronic Specialised Solutions is involved in a variety of projects that range in value from R1 million to R400 million.
Companies with stands at the open day included a variety of well-known as well as a diverse range of security operations. These included:
- Access and Beyond (www.accessandbeyond.com)
- Bosch (africa.boschsecurity.com)
- Brigit Systems (www.brigit.co.za)
- Hikvision (www.hikvision.com)
- Paxton (www.paxtonaccess.co.za)
- Pinnsec (www.pinnsec.co.za)
- Skycom (www.skycom.co.za)
- Turnstar (www.turnstar.co.za)
- United Drone Holdings (www.uniteddroneholdings.com)
- UTC (www.utcfireandsecurity.com)
For more information contact G4S Electronic Specialised Solutions, +27 (0)10 001 4500, tim.timmins@za.g4s.com, www.g4s.co.za