printer friendly version
Integrators in the crosshairs
August 2012
News
Welcome to our August issue. We have a bunch of focus areas this month, from fire to our IFSEC SA review to storage, to our annual healthcare feature and a look at the world of system integration.
The term system integrator (SI) is one of those titles that companies often apply to themselves without actually having the resources to deliver the services an SI should. But there again, what should an SI do? We put this question to a few people we thought should know and you can see the responses in our SI section.
Safe to say, calling yourself a SI is not simply a title, it involves a host of skills and technical capabilities you generally cannot get from the shop on the corner. And as the world moves to more integrated systems, those without the required skills are going to be in trouble. Although they did not say it openly, the only way smaller companies are going to compete in large projects is to ensure they have in-depth skills and knowledge on specific niche areas.
Making yourself an expert in a niche is really the only way for smaller businesses to prepare for the future and be co-opted into larger projects. Naturally there is still an enormous amount of smaller or solution-specific projects out there for the small players to play in, but money talks and as customers become more educated they will demand integrated solutions instead of silos of product specific installations.
A recent article on IPVM.com highlighted the problems customers have with their SIs. The article highlights three common reasons for firing your SI: poor service, lack of knowledge and too expensive/lack value. Sounds like these complaints are levelled at SIs globally, you can read the article at www.ipvm.com/report/why_integrators_get_fired .
Scenario planning
We also review the first Hi-Tech Security Solutions Executive Breakfast in this issue. Clem Sunter was our guest speaker on the topic of scenario planning. The audience was incredibly positive of his contribution with everyone giving him maximum points in the feedback.
Looking at the brief overview we offer in the article will give you food for thought with respect to planning for your own and your business's future. However, you can find much more information on www.mindofafox.com or by grabbing one of his books. The books on sale at the Executive Breakfast sold out in minutes.
And on the topic of scenarios, we are working on the Access and Identity Management Handbook 2013. Let us know if you have anything to contribute, and if you have not received the brief for it yet, let me know on andrew@technews.co.za and I will get it to you.
And, as always, any comments on this issue can be sent to the same address.
Correction
Axis Communications has notified Hi-Tech Security Solutions that the case study titled 'Retail giant rolls out additional surveillance' in the July issue contained outdated information and the company has therefore retracted information included in the case study.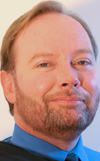 Andrew Seldon – Editor
Credit(s)
Further reading:
Prevention-first approach to cybersecurity
News Cyber Security
Check Point CEO, Gil Shwed, highlights the increasing importance of artificial intelligence in defending evolving networks and protecting against cyber threats at annual CPX 360 customer and partner event.
Read more...
---
Three new portable power stations to ease load shedding
News Security Services & Risk Management Products
EcoFlow has launched three portable power stations that provide sufficient power for consumers wherever they are; the DELTA 2 and RIVER 2 Series are feature-filled power solutions to the volatile electricity supply.
Read more...
---
UJ and Schneider Electric launch 4IR Experience Room
News
Schneider Electric and the University of Johannesburg (UJ) Faculty of Engineering and Built Environment (FEBE) have officially unveiled the 4IR Experience Room, a first for UJ and situated at the university's Auckland Park Campus.
Read more...
---
SafeCity Guarding rolls out across 14 suburbs in Johannesburg
News Security Services & Risk Management
In a major drive to provide communities across Johannesburg with additional safety, Vumacam, in partnership with Fidelity ADT and other security providers across the region, rolled out the innovative SafeCity Guarding initiative in 14 suburbs.
Read more...
---
Providing an interactive branding platform
Securex South Africa News Conferences & Events
Now in its 30th year of providing security technology and services providers with a platform for increasing their brand exposure, Securex South Africa will be held at the Gallagher Convention Centre in Midrand, from the 6th to 8th June 2023.
Read more...
---
ALX sponsored learning programmes for 2023
Training & Education News
With a mission to harness Africa's abundant human capital by developing two million ethical and entrepreneurial young leaders from the continent by 2030, ALX has launched four fully sponsored (at no cost) tech programmes for 2023.
Read more...
---
LockBit ransomware gang most apt to leak stolen victim data
News
Trellix has released The Threat Report: February 2023 from its Advanced Research Centre, combining telemetry collected from the world's largest network of endpoint protection installs and its complete XDR product line with data gathered from open- and closed-source intelligence reports.
Read more...
---
Schneider Electric is looking for your bold idea
News
Schneider Electric has launched this year's Schneider Go Green, an annual competition that invites university students from across the globe to share their ideas for innovations that can help make the world cleaner, more inclusive, and more sustainable.
Read more...
---
Keeping students, staff and communities safe
Vumacam News CCTV, Surveillance & Remote Monitoring Security Services & Risk Management
South African schools are facing increasing security challenges, making effective surveillance systems more important than ever. To address this issue, Vumacam is offering advanced security solutions with security partners, aimed at keeping students, staff, and the community safe.
Read more...
---
Arcules and IMMIX announce integration
News CCTV, Surveillance & Remote Monitoring Products
Arcules has announced that its integration with Immix Central Station and Guard Force is available. The integration provides Central Station and Guard Force users a way to manage, verify, and respond to security events, while using Arcules-managed video feeds.
Read more...
---