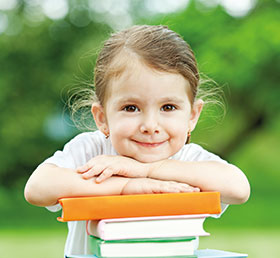 Safe schools should be standard
February 2017, Education (Industry), Perimeter Security, Alarms & Intruder Detection
Schools must be safe. From classroom to auditorium, from the gym to the secretary's office. They need to be safe both on ordinary school days and in emergencies. The use of communication systems in the security concept plays a key role in this regard, as these systems aid in, and significantly accelerate, both comprehension and crisis management procedures. School administrators and politicians are grappling ever more intensively with this issue.
Education facilities have become targets of terrorism internationally. While public address systems can assist in communication in such events, they can also be detrimental as all communication is also heard by the perpetrators. One-to-one communication and conference calls can assist in saving lives as the communication is only heard by those it is intended for. As a result, it is possible for someone in a safe zone to inform the control room so that others can be directed to such a zone/area. It is also possible for the control room to open the speech path remotely in order to listen in on areas where the intercoms are situated (covert surveillance) so that a more clear status of the situation can be ascertained. This can assist in planning counter measures.
TOA's holistic security concept, developed specifically for schools, includes an integrated alarm and communication system through which:
• Emergencies are immediately reported to a central location.
• The nature and extent of the danger is verified via voice communication.
• Announcements and instructions are transmitted audibly to all persons in the building, and measures to assist and protect students can be taken immediately.
• Holistic monitoring of the system is possible, and the system can also be used profitably for internal everyday communication.
In short: the functional combination of an intercom and voice alarm system makes it possible to achieve maximum safety. Thanks to the functional connection of the intercom system to a voice alarm system, the TOA security concept brings numerous advantages:
• Voice communication ensures verification of all kinds of emergencies, thereby enabling an exact assessment and description of the situation and thereby assisting in avoidance of false alarms.
• Adequate volume and good intelligibility of the instructions issued are guaranteed.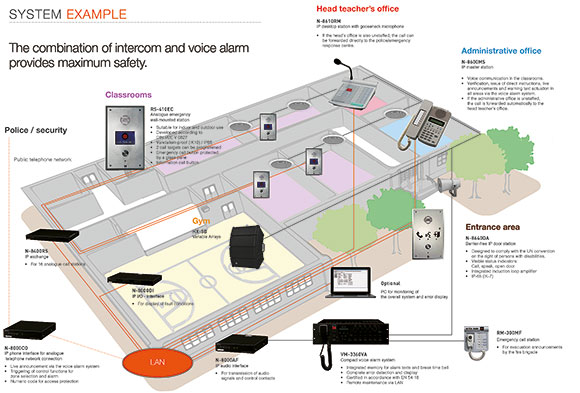 Most schools already have an organisational plan in place for crisis management. The German DIN VDE V0827 standard for emergency and danger response systems was implemented in July 2016 with the objective of providing technical assistance for emergencies and dangerous situations (while not applicable to the African markets, it can be used as a reference point). With this standard, for the first time, requirements are now in place governing the technical systems that trigger alarms in dangerous situations. In this manner, the organisational concept can be supported by technology appropriate to the initial situation and the protection objective in each case.
Using a TOA alarm and communication system, you have the ideal protection for students and teachers alike, based on a seamless communication chain in accordance with the safety measures. This is achieved by communication between classrooms and principal offices and/or a control room.
Understanding that other utilities and services are necessary, TOA's alarm and communication system can interface to existing systems (such as CCTV and access control) offering additional benefits and advantages for daily communications, besides emergencies only.
For more information contact TOA Electronics Southern Africa, +27 (0)11 608 1477, rsinger@toasa.co.za, www.toa.co.za