printer friendly version
Dealing with the insider threat
February 2017 Cyber Security, IT infrastructure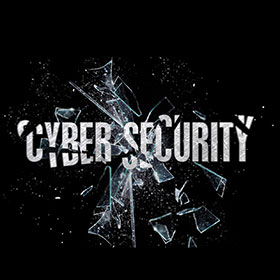 The threats to businesses from insiders covers areas such as malware deployment, but also fraud and sharing of company data with unauthorised third parties. When looking at insider incidents, research company Gartner says about 62% of these involve employees looking to establish a second stream of income from their employer's data, while 29% steal information when they leave to help them in the future. Only 9% are saboteurs.
Protecting your business from threats like these, even simply preventing someone from taking a customer contact list, is not that easy in an environment where data is freely available. Employees often have customer lists, business plans and other sensitive data on mobile devices – laptops, tablets and smartphones – which is reasonable as it can assist them in making sales and servicing customers. But how does a business ensure this data does not end up supporting a competitor's organisation?
Teramind has developed a range of solutions to combat the insider threat. The solutions are available either as a hosted or on-site system, where employees and data are automatically monitored. The cloud and on-site systems function identically. Moreover, the company is also pushing out a series of behavioural analytics that can identify suspicious behaviours and raise an alert, or even lock down the suspected user.
The employee-monitoring solutions are installed on users' computers and monitor everything they do, from application usage through to email, even including web-based email offerings like Gmail. Management is able to draw reports and trends of behaviour, while ensuring that specific data is not sent out of the company.
Teramind's behaviour monitoring application is able to create a baseline of acceptable behaviour for users, highlighting any anomalies and reacting in accordance with company policy – which could allow manual or automatic lockdown in extreme cases. This year will also see the company releasing departmental monitoring, which monitors standard behaviours in departments, again reacting to anomalies as prescribed in the client's policy.
Administrators are also able to customise their monitoring applications, to exclude Gmail from the monitoring process, for example.
The company is running a pilot site in South Africa and is expanding its reach in the region. Currently, local companies offering the Teramind solution include Telecommunications Solutions ([email protected]) and infoGuardian ([email protected])
Further reading:
Cybersecure surveillance cameras
HiTek Security Distributors News CCTV, Surveillance & Remote Monitoring Cyber Security
Provision-ISR builds customer trust and opens up new opportunities with Check Point Quantum IoT Protect Firmware built into Provision-ISR cameras.
Read more...
---
The 5 most common security concerns in the Web 3.0 world
Cyber Security
Cisco Talos has done a deep dive to highlight the most common security challenges, driven by cryptocurrency, blockchain technology, decentralised applications and decentralised file storage.
Read more...
---
The components of and need for cyber resilience
Cyber Security Security Services & Risk Management
Organisations need to implement a comprehensive cyber resilience solution with data protection, backup, disaster recovery and business continuity to protect against ever-more complex and rising cyberthreats.
Read more...
---
Preventing cyberattacks on critical infrastructure
Industrial (Industry) Cyber Security
Cyberattacks have the potential to disrupt our lives completely, and in instances where critical national infrastructure is attacked, they could disrupt the country's entire economy, leading to loss of life and livelihoods.
Read more...
---
Unrecoverable encrypted data
News Cyber Security
Cybersecurity research indicates that 76% of organisations admit to paying ransomware criminals, however, one-third are still unable to recover data.
Read more...
---
Citrix App Protection helps secure remote workers
Cyber Security IT infrastructure
Many organisations are implementing a zero-trust security model with data protection as a top priority. This is largely due to the increase in remote work and unmanaged personal devices playing a growing role in the enterprise.
Read more...
---
Kaspersky invests in development of neuromorphic processors
News IT infrastructure
Neuromorphic processors' field of application is acceleration of the hardware used in the latest generation of artificial intelligence systems, which are based on spiking neural networks (SNN) training, which is more akin to biological interactions.
Read more...
---
Infinidat enhances channel support
News IT infrastructure
Infinidat drives go-to-market strategy with new global partner portal and expands channel sales with Storage-as-a-Service in ArrowSphere.
Read more...
---
2022 Cloud Security Report
Cyber Security IT infrastructure
The 2022 Cloud Security Report reveals how security executives and practitioners are using the cloud, how their organisations are responding to security threats in the cloud, and the challenges they are facing.
Read more...
---
Arcserve launches N Series appliances
IT infrastructure Cyber Security
Arcserve introduces N Series appliances offering enterprise-level integrated data protection, recovery and cybersecurity to allow customers to simplify their IT environments and secure data.
Read more...
---